Gospelfest
It's the area's preeminent Mother's Day weekend gospel event brought to the community by men and women who own McDonald's restaurants throughout the New York Metro area. Produced and directed by Emmy Award winning Producer A. Curtis Farrow, McDonald's Gospelfest is a talent competition and concert that features many abilities.
Kicking off at 5 p.m. the competition includes rising stars of all colors, ages, and cultures competing in a variety of categories including Soloists, Youth Choirs, Adult Choirs, Praise Dancers, Steppers, Singing Groups, Gospel Comedians, Gospel Poets and Gospel Rappers.
The noteworthy gospel concert, beginning at 7:00 p.m., will feature some of the greatest in gospel music such as: Bishop Hezekiah Walker and the Love Fellowship Tabernacle-NY with Bishop Hezekiah Walker, VaShawn Mitchell, Wess Morgan, Le'Andria, Jekalyn Carr and Keith Wonderboy Johnson II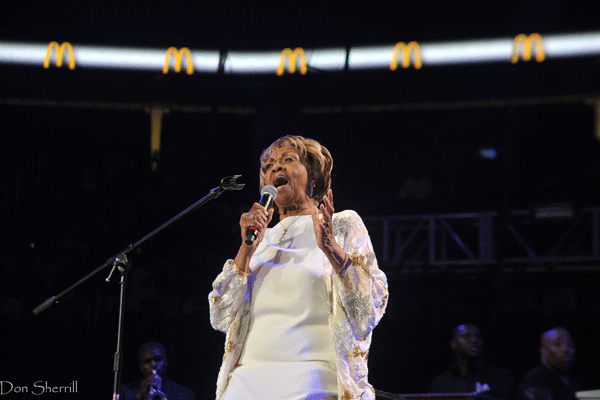 In anticipation of this year's event, Newark Happening has your exclusive scoop from two of the featured acts, Newark's own Faith Evans and the legendary Clark Sisters.
Newark Happening: After 40 years in the business, to what do you credit your longevity?
Clark Sisters: After forty years [we] have come to know that it is not about the sisters but God, and the anointing on our life, this process and to protect the legacy of our family's name. And the fact that we try very hard to live our lives with integrity, as well as loving God.
NH: More and more gospel music is being played on secular radio, how do you feel about gospel music going mainstream?
CS: I am very proud that they are playing it on secular stations, because that is an avenue for people to hear a word of God, in a song.  It may encourage them to say I need to hear more of this and be touched to say I need to go to church. The scripture says for us to go into the highways and byways and compel them to come. The music is a tool to reach those who would never set foot in a church, but the word of God will stand forever, it is just that powerful.   
NH: Karen Clark-Sheard, you have recorded two songs with Faith Evans, who is also performing. Any chance you two will take the stage together?
Karen Clark-Sheard: That's a great question. I love my sister, Faith Evans; she is such a talented young lady, it's always such an honor to sing with her. I was recently afforded the opportunity to be featured on her latest project. As of now we don't have anything planned but I always enjoy our time singing together. Also she exemplifies motherhood with excellence, in times like these we need more examples of Mothers.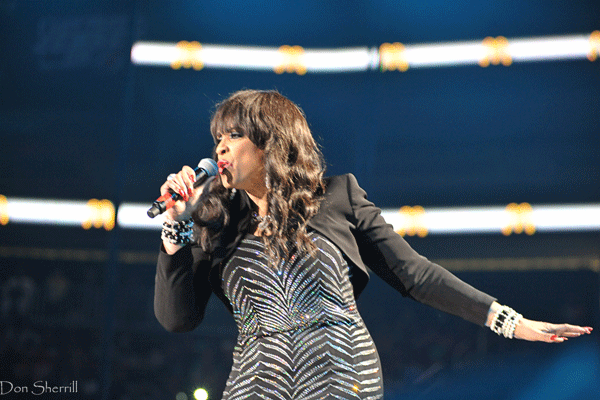 NH: Newark loves you, Faith. How does it feel to perform at this huge arena in the city where you grew up?
Faith Evans: It's a great honor to perform at this venue, which didn't even exist when I was growing up. I used to dream about performing at arenas!
NH: What do you think about how the area is changing?
FE: I'm proud of the progress the city has made and I look forward to watching it grow.
NH: Did you have a church home growing up in Newark?
FE: Yes, I attended Emanuel Baptist Church on a Chancellor Ave and later attended St Paul FBH Church on 18th Ave.
NH: As a mainstream artist, what does it mean to you to be performing at the biggest gospel event of the year?
FE: It means a great deal to be performing here with artists who I used to try and mimic, never knowing I'd be a recording artist. Not to mention, having worked with many gospel artists, I feel a sense of being one of their own. Gospel music is the first music I sang and the only music I sang for a very long time.
NH: You have recorded two songs with Karen Clark-Sheard, who will also be performing with the legendary Clark Sisters. Any chance you two will take the stage together?
FE: Karen is one of my first vocal mentors! We haven't rehearsed anything, though.
Want to join us? Tickets to McDonald's Gospelfest are available at PruCenter.com.