John Cotton Dana Library
185 University Avenue
Newark, NJ 07102
(973) 353-5901
John Cotton Dana was a remarkable man whose vision and achievements continue to influence librarians and library users across the nation. In 1902, John Cotton Dana came to Newark where he became Director of the Newark Public Library and went on to found the Newark Museum. He died in 1929, but leaves a profound legacy. Today the library is open to the public. Stop in and visit the 600,000 volumes (including approximately 300,000 books, 100,000 bound periodicals, and 200,000 federal and state publications) as well as more than 600,000 pieces of microform and 15,000 audiovisual items.
General
Hours of Operation:

Mon-Thurs: 8 a.m.-10 p.m.      Fri: 8 a.m.-5 p.m.                   Sat: 10 a.m.-6 p.m.                Sun: Closed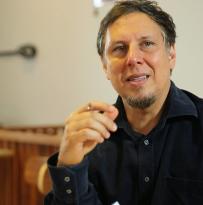 A two-day film screening event where two of the most acclaimed...