Portes Q Cigars
162 Lafayette St 
Newark, NJ 07105
(973) 465-1091
Portes Q Cigars supplies the city with hand-made cigars made from top grade tobacco imported from the Dominican Republic. The tobacco is hand-picked and aged for an average of 5 years, resulting in top quality, pleasurable, rich cigars. 
General
Hours of Operation:

Mon - Wed:9a / 7pm                                        Thurs:9a / 6pm                                         Fri:9a / 6pm                                                    Sat:11a / 6pm
Featured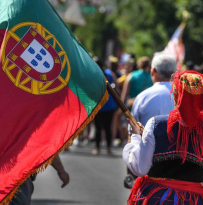 Recurring every June 9th
What is this all about you ask? Portugal Day is officially known as,...