Way More Than a Gallery

Someone who knows (and loves) artists or musicians can decode from conversation, and writings such as biographies or resumes, the shape of a scene over decades. Newark's extensive tradition of artist-founded and run art spaces is evidenced in places like the "Artist Files" in the Newark Special Collections of the Newark Public Library, full of soft, yellowed news clippings about the doings of the cool kids.  Did you have a momma or auntie or gran would clip and save articles for you? Imagine if your city was like that! In the stories that important artist elders like Gladys Barker Grauer, still active in her arts practice in her nineties, can tell, there is more evidence. It's like a river of names, names like Unicorn Gallery, or the Fringe. These names tell us that we are not the first to start a gallery, they give us community, and challenge us to contribute something meaningful.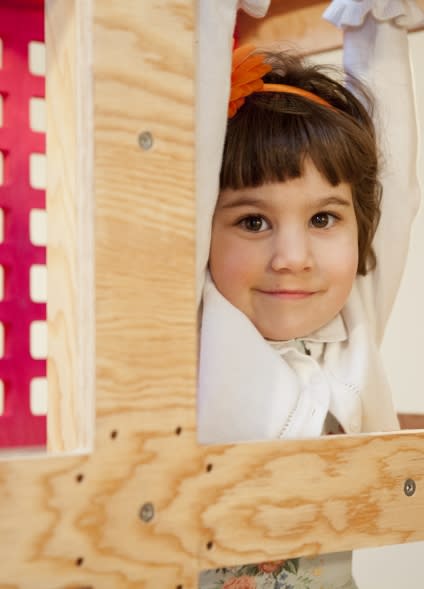 Gallery Aferro was founded in 2003 by two artists, we had met in art school. Like joining a band, or the army, it was a total commitment to a way of life. 2003, in retrospect, seems like a comparatively quieter moment between two periods of high gallery-founding activity. There would be many more galleries founded in the next decade. As a result, Aferro is the oldest of the younger artist-founded spaces currently active.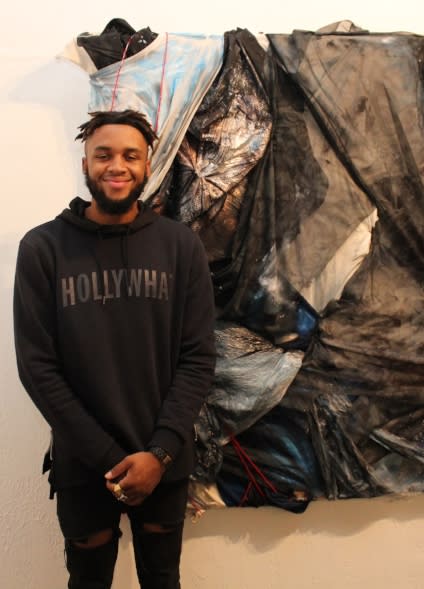 Gallery Aferro has received 5 consecutive Cita­tions of Excellence from the NJ state arts council for our ambitious annual roster of 12-15 exhibi­tions, artist talks, performances, panels, workshops, and screenings, our year-round artist residency program, educational offerings including arts intensives and school tours, a public art initiatives, a publication line, and more.  "You guys are like a hydra!" a friend of the gallery once said. Perhaps not everyone wants their organization compared to a mythical many-headed critter, but it is fitting: we are constantly offering new programs and changing what we do.
Another visitor, a seventh grader who kept coming by, once said: "You guys are waaaaaaaaay more than a gallery." He is studying for his masters at Yale School of Art now. We are proud.

Here are some other things to know:
 We have exhibited, among other things, an artist food truck about climate change, hacked Roomba vacuum cleaners, motion and color tracked live tropical fish, an interactive responsive projection of every street in Newark, a full-size sod lawn that needed to be mowed, music for a freight elevator, and a model of an eclipse pow­ered by a foot pedal.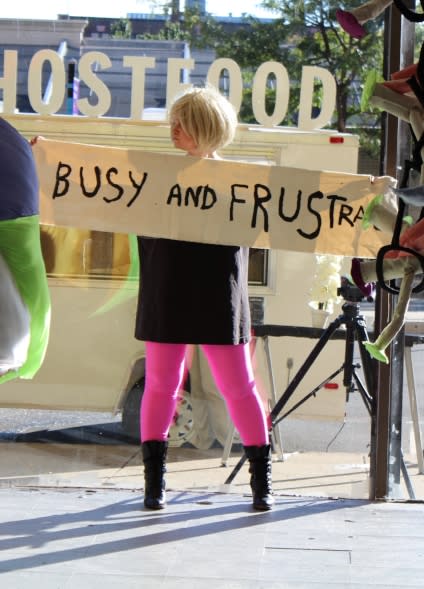 Of the almost 100 artists who have participated in our residency program to date, there are 4 Fullbright fellows, 1 Joan Mitchell recipient, and 2 of Eyebeam's few female fellows. Gallery Aferro Co-Founder Evonne M. Davis was interviewed live for a 2014 NBC4 News feature with Newark artist Jerry Gant for a feature about our public art project. Go Newark!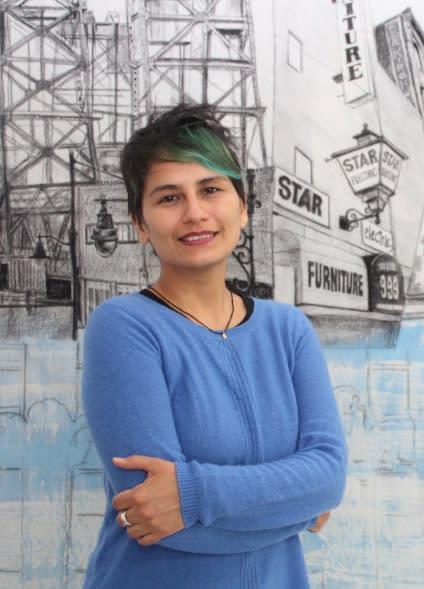 The Aferro Mobile Portrait Studio has already taken 2000 free portraits of Newarkers, and will probably double that number by the time this summer is over. Our modified cargo trailer, set up as a completely portable photo studio, is traveling to supermarkets, churches, BBQs, dance parties, summer school, and other places as we are invited to come. We are working with senior citizens, youth activists, and many others. Every subject gets their portrait file emailed, easily printable at a drug store, ready to put up on a wall in someone's home. The project can be seen as a kind of open time capsule, accessible in 2016, 2026, 2066, or as desired.

 The Gallery Directors represented the Northeastern United States as part of a national panel at the 2015 College Art Association Conference.  Go Newark Go! Our presentation included many powerpoint slides of people eating cake at the gallery. For real.
We've served as the sole Newark and even NJ representation as part of larger nationwide initia­tives such the 2009 nationwide screenings of a censored film organized by PPOW Gallery (NYC), and 2013's GhostFood Truck, part of Marfa Dialogues on Climate Change from the Robert Raus­chenberg Foundation.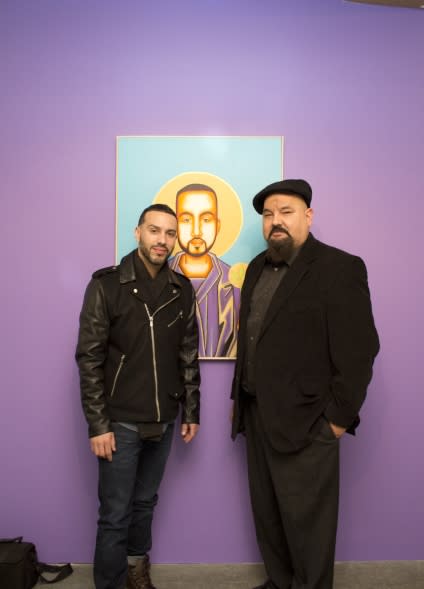 Plans for the Fall include Kea's Ark of Newark, an exhibit about outsider architecture created by one woman in the city during the 1980's. This exhibit features oral histories we've been recording of ordinary people who remember the ark. We are doing the project in collaboration with the Price Institute for Ethnicity, Culture and the Modern Experience, Rutgers University Newark.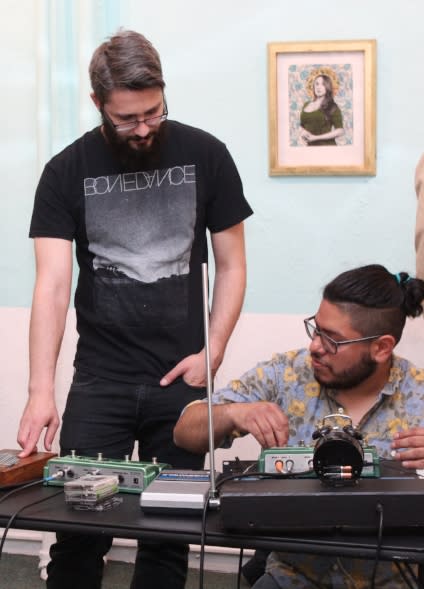 This part is really important: we love what we do and we are excited to be doing it in Newark. Our drive and ambition to serve our community is constant.
---
Evonne M. Davis and Emma Wilcox are working artists and cofounders of a Newark alternative arts nonprofit. Begun in 2003, Gallery Aferro offers exhibitions featuring local, national and international artists, a wide range of public events, a year-round studio residency program, educational offerings, group tours, a publication line, a gift shop and public art initiatives.