African American Travel Guide to Newark
For centuries, African American culture has been a major contributor to the fabric of America, and this cultural contribution is especially visible in Newark. It is a heritage seen in every neighborhood and ward, from the city's historic churches to its restaurants, art galleries, music festivals, cultural institutions and gift shops. So whether you're visiting Brick City on business or taking a fun weekend tour, there's always time to explore the rich traditions of Newark's African American past, present and future.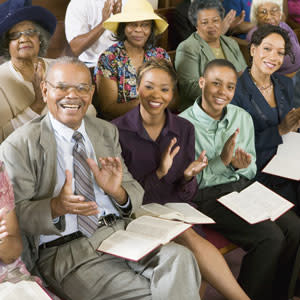 Historic Churches
First Presbyterian Church, 820 Broad Street – Known as "Old First", this downtown landmark with a gorgeous sanctuary was founded in 1666 and has a rich historical significance. It was used as a regular stop on the Underground Railroad and secret passageways through the church's cellar are still accessible.
Bethany Baptist Church, 117 W. Market Street – Bethany was founded by a small group of African-Americans in 1870, thus priding itself on being the "first Baptist congregation founded by people of African descent" in Newark. Every first Saturday from October through June, Bethany hosts "Jazz Vespers," a free opportunity to worship through jazz.
Clinton Memorial AME Zion Church, 151 Broadway - Clinton Memorial is the oldest active black congregation in Newark, having been established in 1822. Visit its Farmer's Market on Saturday mornings from July to November for fresh produce, nutrition classes, and health screenings.
New Hope Baptist Church, 106 Sussex Avenue – Best known for being the church where Whitney Houston and Dionne Warwick grew up and began their singing careers, New Hope served as the site where stars and fans gathered to mourn Houston at her funeral in 2012.  Whitney's mother, Cissy Houston, served as Minister of Music at New Hope for 54 years.
St. James A.M.E. Church, 588 Dr. Martin Luther King, Jr. Blvd. - First organized in 1842, St. James A.M.E. is a towering "gem of a rare architectural beauty." St. James boasts a rare Skinner pipe organ – one of only three now in existence in the United States.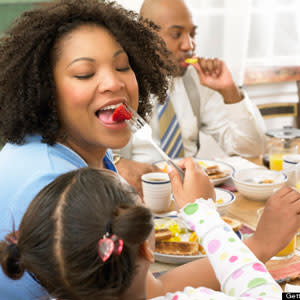 New Salem Baptist Church, 132-134 West Kinney Street - Newark's first hospital for African Americans, Community Hospital was founded by Dr. John A. Kinney, Booker T. Washington's personal physician.
Restaurants
Duke's Southern Table, 11 Clinton Street – Known for its live jazz, Southern cooking and signature drinks, Duke's is a Downtown Newark hot spot. Mouth-watering menu items include Kale Ceasar Salad, Smothered Turkey Wings and Shrimp and Grits.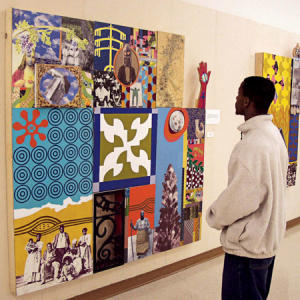 Diamonds-N-Da Ruff Café and Lounge, 71 Clay Street – Newark's Jay-Z connection is this soul food restaurant owned by his mom, Gloria Carter. Serving a full soul food menu for Sunday Brunch, this lounge offers up karaoke on Friday nights.
Vonda's Kitchen, 183 W. Kinney Street – A local favorite, Vonda's is a neighborhood café serving fresh soul food, healthy options and amazing Uptowns (sweet tea and lemonade).
Just Fish Café, 57 Williams Street – A delicious Southern fish fry spot in the heart of Newark, this mainly take-out restaurant serves up home-style favorites like oxtails, fried chicken, ribs and chops.
King's Family Restaurant, 557 Clinton Ave. – Looking for a hearty Southern breakfast? Head over to King's for fried fish, grits, eggs and home fries or a helping of chicken and waffles. Delicious!
Art Galleries
The Newark Museum, 49 Washington Street - New Jersey's largest museum offers a full range of amazing exhibits. Its African American holdings range from the paintings of early 19th century portraitist Joshua Johnson to the contemporary works of Robert Colescott, Mel Edwards and Alison Saar.
New Jersey Historical Society, 52 Park Place – Founded in 1845, the oldest cultural institution in the state showcases the multicultural past and present of the Garden State.
Aljira, A Center for Contemporary Art, 100 Washington Street - Located in the heart of downtown Newark, this contemporary art center features exhibits and community events by well-known and emerging African American artists.
Seed Gallery, 210 Market Street – A hidden gem in Newark's downtown arts district, Seed hosts a variety of cultural events, exhibits and concerts that attract a young, cool and artsy crowd.
Festivals and Events
Newark Celebration 350 (NC350), is a year-long celebration of the 350th anniversary of Newark's founding. Over 150 marquee programs, events and festivities will highlight Newark's rich history, extraordinary achievements, diverse communities and outstanding culture.
The Newark Black Film Festival, is celebrating its 42th anniversary in 2016, making it the longest-running black film festival in America. The six-week Festival is held on Wednesday evenings in Newark, starting June 29, 2016.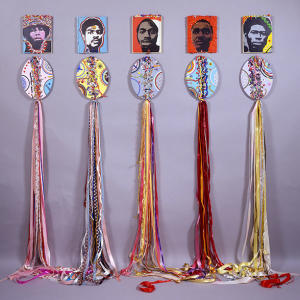 Blues People International Festival, is free concert series celebrates musical genres developed by and through the experiences of the people of African descent such as jazz, country, salsa, rhythm and blues, reggae, gospel and pop.
NJPAC Kwanzaa Festival, For seventeen years, the New Jersey Performing Arts Center has celebrated the Nguzo Saba with a free Kwanzaa Children's Festival and Marketplace that includes, art, crafts and cultural rhythms.
Wofabe African Dance and Drum Festival, Hosted by Umoja Dance Studio in partnership with NJPAC, the Wofabe Festival celebrates its 10th anniversary on March 12, 2016 will a full day of dance and drums!
Lincoln Park Music Festival, With an audience of over 50,000 annually, the Lincoln Park Music Festival is a free three-day event including world class entertainers performing Jazz, Gospel, House and Hip-Hop.
African American Heritage Festival, Every Memorial Day weekend, this family-oriented festival and parade lights up Weequahic Park. It includes attractions, vendors, games, performances and plenty of soul food.
Gift Shops
Source of Knowledge Bookstore, 867 Broad Street – A great stop for browsing notable and cultural books by African, African American and Afro-Caribbean writers, Source of Knowledge also boasts framed art and a wide selection of gift items.
Pooka Pure and Simple, 87 Halsey Street – You'll leave smelling delicious when you visit this handmade bath and body product company. Body butters, oils and polishes made from natural ingredients provide "Something Good for your Skin to Eat."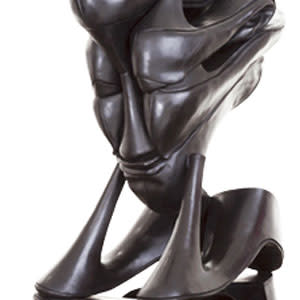 The Artisan Collective, 25 Halsey Street - This cute Downtown shop offers one-of-a-kind gift items, soy candles, specialty crafts, wine tasting education and social events.
Ancient African Formula, 109 Halsey Street - The scents permeate upon entry and you're met with pleasantries from shea lotions, black soap and beautiful African clothing. It's a must see on Halsey Street and be sure you say hello to store owner "Aminata".
---
Lauren Craig, also known as InaWordFab, is the Glambassador of all things fashion, art and entertainment in Newark. When she isn't busy practicing law or watching reality television, Lauren is devoted to inspiring others to live their most fab and fulfilling life...and world peace. Visit inawordfab.com for more and be sure to follow her life in the fab lane @inawordfab on Twitter and Instagram.