Newark Happy Hours
Breaking News: Newark is trending! And with the city's surging popularity has come a noticeable flurry of new hot spots and cool happenings. With so many options for a fun evening out, ranging from well-known haunts to brand new establishments, you may be wondering where to get the best bang for your buck when it comes to booze. Well that search stops here! After all, happy hour is your reward for a weekday well done, yes? So let's get to it!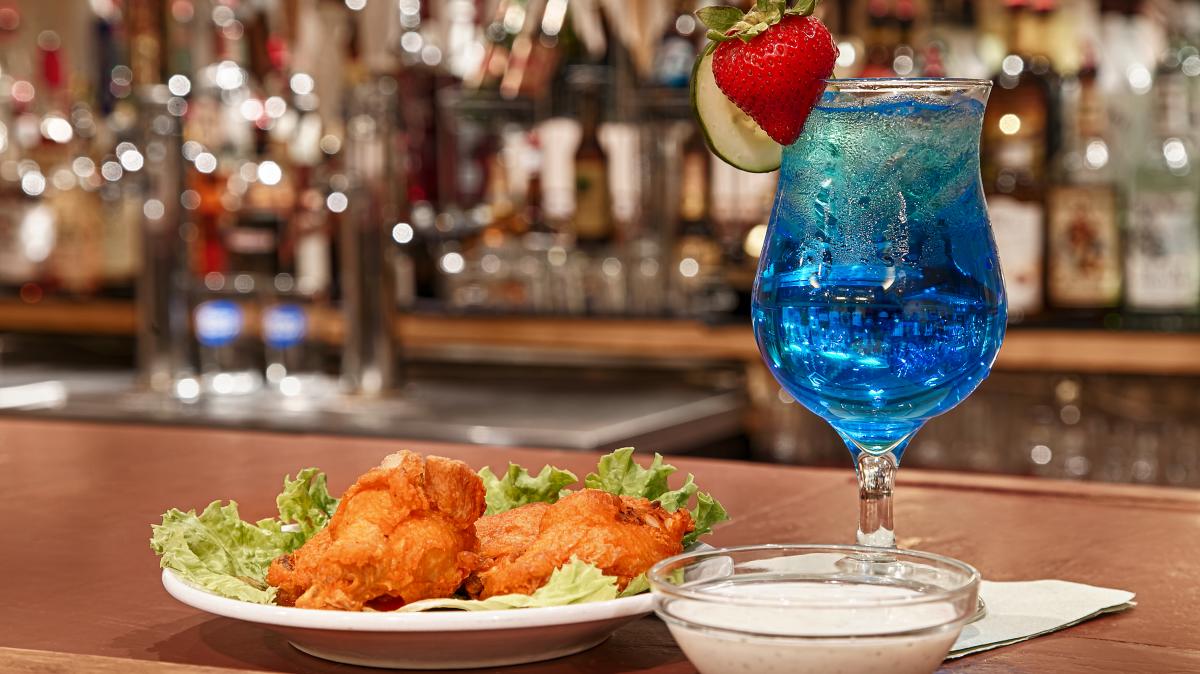 Rio Lounge - This lively lounge located in the Ironbound serves up tapas and drinks in a relaxed environment, reminiscent of a beachside bistro in Rio de Janeiro. Happy hour runs from 5 to 8 pm and features some of the best deals in the city, including $1 sangrias, $3 martinis, $3 house shots and $5 LIT's. Sip for spell as the house DJ spins latin and club music tunes, adding up to a super fun happy hour experience.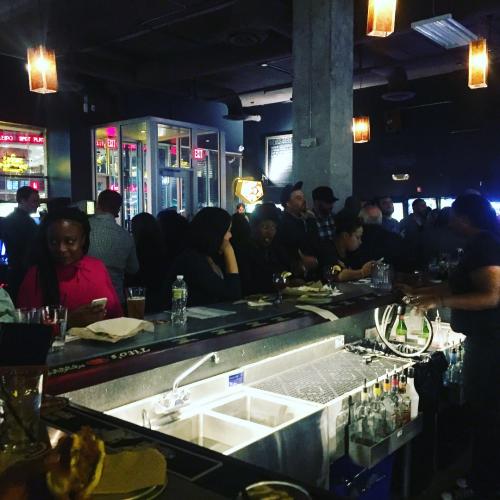 Barcade - You'll love the lively atmosphere of Barcade! Fun place to hang out with friends, drink and play old school arcade games.
$1 off Beers, Wine on Tap & well drinks / Select Beer & Shot of Four Roses Yellow Label – $10 / 1/2 price Plates (some exclusions do apply) each weekday from 12-7pm.
Redd's Biergarten - The traditional outdoor German beer garden has moved indoors! Redd's sits across from The Rock and features a large open concept space with two bars and picnic-style tables throughout. Known for its "5 Hour $5 Happy Hour" available seven days a week, Redd's specials really can't be beat. They include $5 appetizers, $5 craft/import half liters, $5 house wines and $5 well drinks.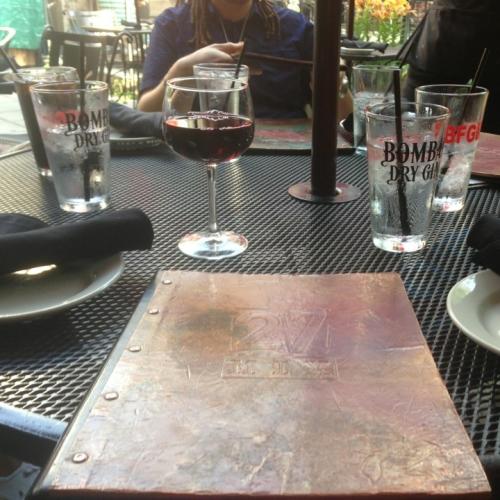 27 Mix - A well-known favorite amongst the growing downtown restaurant scene, 27 Mix is, as its name suggests, an eclectic mish mash of things you'll love. This includes a fusion of Southwestern, Asian and Italian cuisine, an impressive wine list and a mouth-watering cocktail menu. Take advantage of its weekday happy hour from 4 to 6 pm, featuring $4 drafts, $4 house wines and $4 mixed drinks. Wine lover? Enjoy 1/2 priced bottles of wine each Wednesday.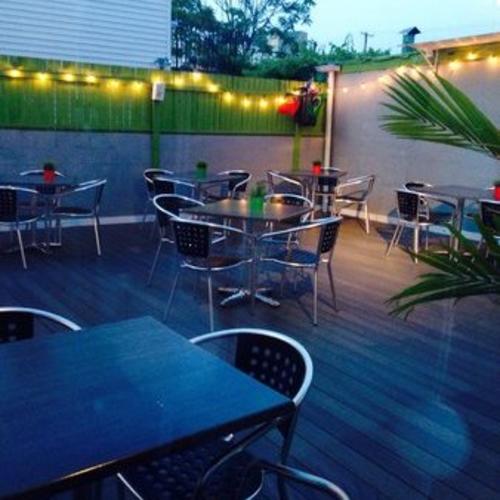 Burger Bound - Specializing in fresh, handcrafted burgers made of 100% organic meat, Burger Bound is a cute and modern space with a great outdoor back patio in Newark's Ironbound section. Happy hour runs from 4 to 7 pm and includes $5 fried calamari, $5 boneless wings, $3 onion rings, $3 bottled beer, $5 wines by glass and $5 Margaritas and Pina Coladas. Score! Having a girls night out? Every Thursday is Ladies Night from 4 to close, which means 25% off all alcoholic drinks.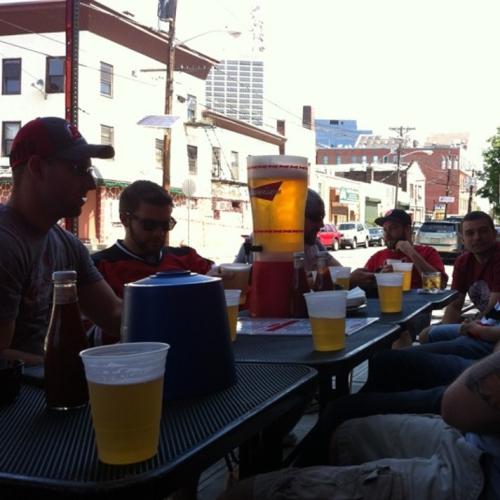 Hell's Kitchen Lounge - This trendy pub has a kitschy, downtown vibe and features a different theme (and corresponding happy hour) each weeknight. Partake in Metal Monday's, Taco and Tequila Tuesday's or Bacon and Whisky Wednesday's to find out why this lounge's motto is "Damn Fine Food, Wicked Drinks and a Hell of a Good Time." Happy Hour runs from 4 to 7 pm with specials including $2.75 domestic drafts, $11 domestic pitchers, $18 sangria pitchers, $5 house wines and $5 well drinks.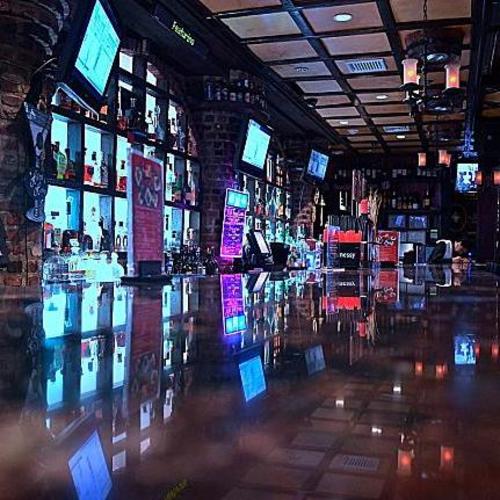 VIVO Spanish Restaurant - Romantic sparks just might ignite in the electric atmosphere of VIVO, where yummy tapas, sweet sangria and platters of paella reign supreme. At VIVO, happy hour has been coined #VivoHour and lasts from 4 to 7 pm, with $4 martinis and mojitos, $3 imported drafts and $2 domestics. But the deals don't stop there! Tapas Mondays feature 1/2 priced tapas until 10pm, Paella Tuesdays mean a free sangria pitcher when you purchase paella for two and on Sangria Thursdays, they'll serve up half price sangrias until 10pm.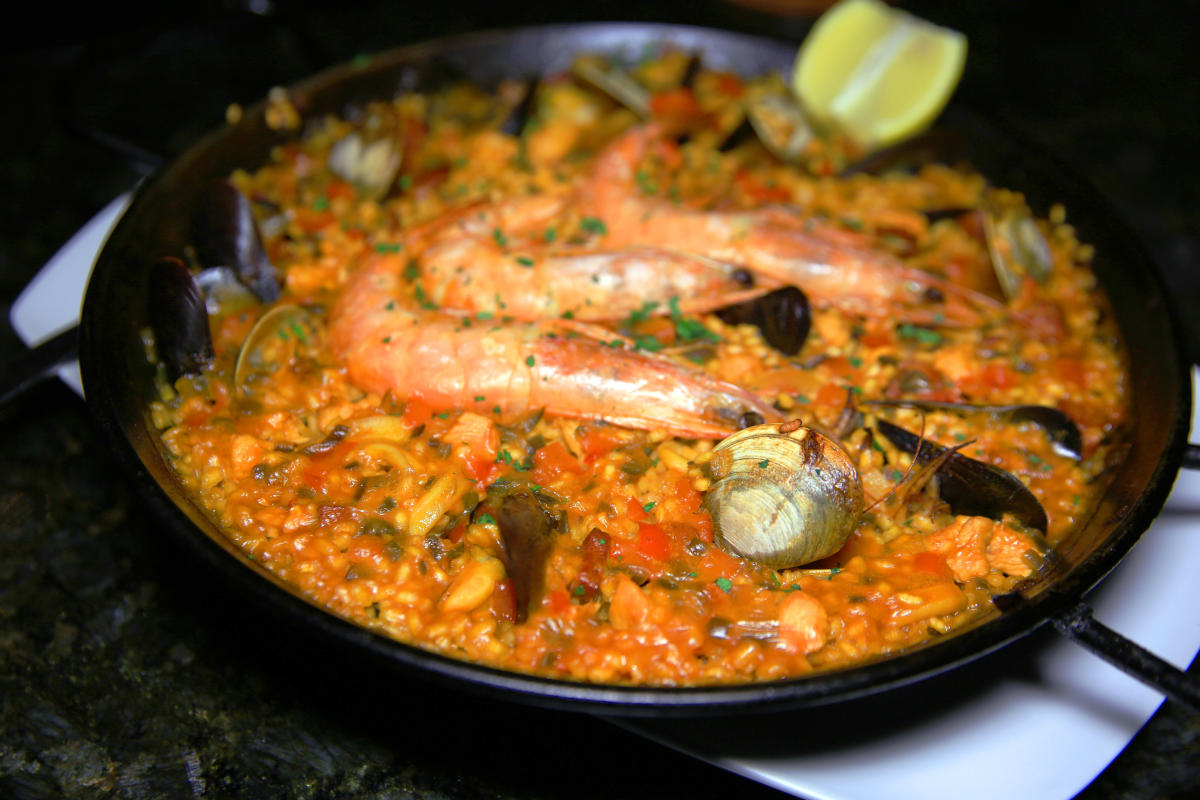 Catas Restaurant - Want to sample the cuisine of Barcelona while you enjoy your favorite cocktail? Head to Catas, an Ironbound favorite known for traditional tapas with a modern mystique. Grab a great deal every Wine Down Wednesday (half price bottle of wines) or partake in their top notch happy hour each weekday from 3 to 7 pm. Specials include $2 domestics, $3 premium drafts, $4 house wines, $5 well drinks and half price pitchers of sangria!
Manu's Sushi Lounge - In the heart of the Ironbound sits Manu's, a modern bistro that serves fresh sushi rolls as well as Mediterranean-style tapas with a Japanese flair. Featuring a full bar and sidewalk seating during the warm weather months, Manu's is a sweet spot to sit and people watch. On Tuesdays, happy hour patrons can enjoy 50% off tapas from 3-7 pm, while Wednesday is Ladies Night, which means 50% off select sushi rolls from 8 to 11 pm.