BBQ Food at Index Art Center
Every June, on a Sunday, Index Art Center gets the keys to local restaurant 27 Mix, and throws a BBQ. Not just any BBQ, mind you…. there are artist-made burgers that sell out practically instantly, "argentinian style choripan, Jim Lynch's pickles, sriracha yummies,  music, games, live silkscreening, and the general revelry that comes from the feeling that the kids have taken over the store for the night. I arrived early to catch the brisket before it was all devoured, chatted with local curators, artists, and art lovers, and got to hold the youngest member of our local arts scene, a 1 month old little boy.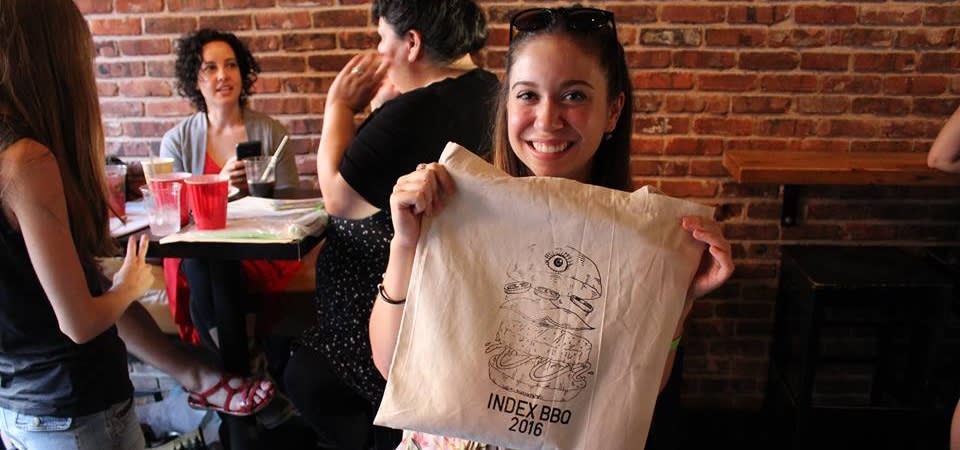 So what does all the fun support?
Index Art Center keeps a lovely finely kept gallery, cool art, and an unpretentious vibe going year round. Initially known as Red Saw, the gallery was founded by four NJ artists, Lowell Craig, Seth Goodwin, Asha Ganpat, and DC Smith, in May 2009.  Morphing into Index Art Center, the gallery's second floor digs on Broad Street were iconic, a series of rooms for seeing and sometimes making the scene to be seen.
Then in June 2013, a fire forced the gallery to close. But by the next year, they had come back in a new space on Washington Street. Many of Newark's artist-founded spaces, past and present, have had complicated stories with some twists and turns.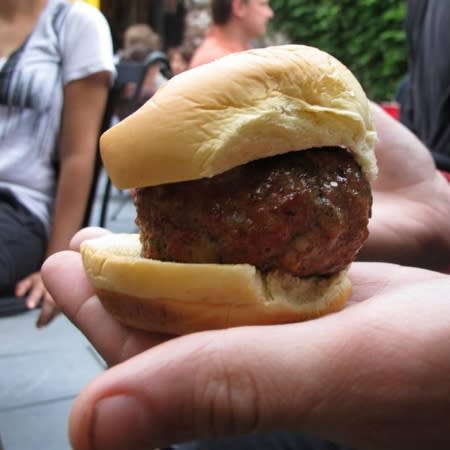 Aljira, a Center for Contemporary Art, and Gallery Aferro certainly have.  We try to be there for our own, and in addition, Lowell occupies a unique role in downtown Newark's artist community: he is eyes and ears, like a beloved bachelor uncle. 
When the elephants come into town for the circus, Lowell sends out text alerts. When there's a summer thunderstorm, or an igloo-engendering snowstorm, Lowell is the first on the scene to report, take cool photos, and make sure people are ok, and more importantly, not bored.
Speaking to that point, one of IAC's signature programs is "B Movies," screenings of classically campy Americana at Kilkenny's, a local Irish bar. The neighborhood feel of what IAC does makes them worth checking out if you're in town.
Many people first come to Index for Filmideo, now in it's 11th year. For the month of April, Index turns into a screening room for works by independent filmmakers and video artists from around the globe, hour after hour of original moving imagery. This year, Filmideo also screened at the Newark Museum!
They also have artist studios, and maintain a vigorous exhibition program: the current exhibit up is "The Particle and the Wave," a group exhibition featuring artists who create work using the properties of light to evoke wonder. The exhibition brings together multi-media installations, sculpture and wall works in which light is both medium and subject.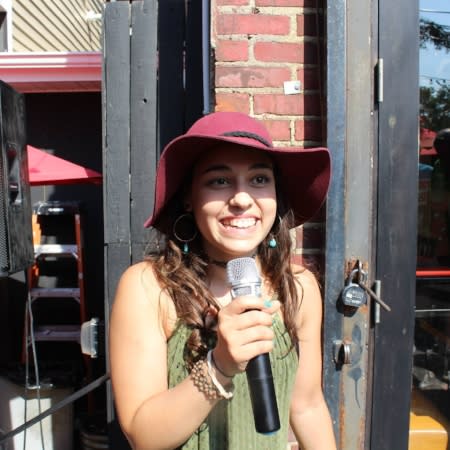 Curated by Wavelength, a collaborative project by Gianluca Bianchino and Jeanne Brasile, their curatorial model brings attention to the relationship between art and science via immersive exhibitions. Featured artists include Stanley Casselman, Andrew Demirjian, Sunil Garg, Jain Kwak, Greg Leshé, Ryan Roa, Christine Soccio – Romanell, Carol Salmanson, USCO & Eric Valosin."Beyond creating imagery, the works are unified through their use of light to draw attention to events in space and time."
Back at the BBQ, from supporting attendees:
When did you still get involved with Index?  "I think it must have been 2008. My friend Hiroshi started taking me to Newark from Jersey City, and I was just amazed at how friendly the scene was in Newark."
What do you think people should know about Index? "Lowell is really a great guy, he's really open, very amenable to what you need as an artist."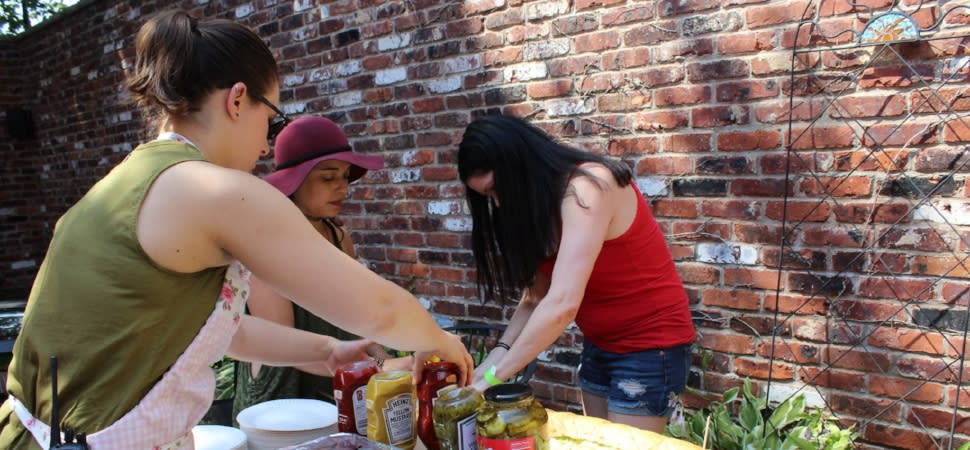 When did you still get involved with Index?  "It was 2007- maybe-couple years after I moved to NJ-from California-still Red Saw-moved into the neighborhood-into Bubs building-hey Lowell this is Vasquez she's an artist- he must have done that 20 times.  The art is always amazing, they work with guest curators a lot."
When did you still get involved with Index?  "I met Asha, then Seth, then Dave and Lowell.  It was still Red Saw, Asha told me to get my artist statement together!  Lowell gave me my big show over at Index. He let's you do your thing, he's very supportive, he's got this understated thing going on."
You heard it here folks. Now go get your Merkel burger!
---
Evonne M. Davis and Emma Wilcox are working artists and cofounders of a Newark alternative arts nonprofit. Begun in 2003, Gallery Aferro offers exhibitions featuring local, national and international artists, a wide range of public events, a year-round studio residency program, educational offerings, group tours, a publication line, a gift shop and public art initiatives.
Photo Credit: Lucia Ann Burrafato