Taco Tuesday at Hell's Kitchen
Growing up is hard. Children don't just sit around in front of their Barbie dream homes and day dream about the days when they can finally spend their time at a nine-to-five and spend their paychecks on bills. Kid's don't dream of one day trading in their bikes, game consoles, and comic books for practical four-door sedans, work laptops and click-bait news articles.
Well, maybe they do. I am strictly referencing my own childhood of the 90's. But lately, my nostalgia has not been reaching that far back. With so many recreations and revivals of the old school coupled with the everyday stresses of life, I find myself often wondering, when is the last time I really truly felt carefree? The only relatively close time period I can think of is back in college. That is probably the sad reality for a lot of us. The last time we devoted entire days of the week to fun and leisure was when we could get away with postponing a paper or just straight up skipping a lecture. When I went to Rutgers Newark, my options for where to spend a day of skipped classes weren't quit as plentiful as they are now. But getting into the blooming downtown area is a topic for another day.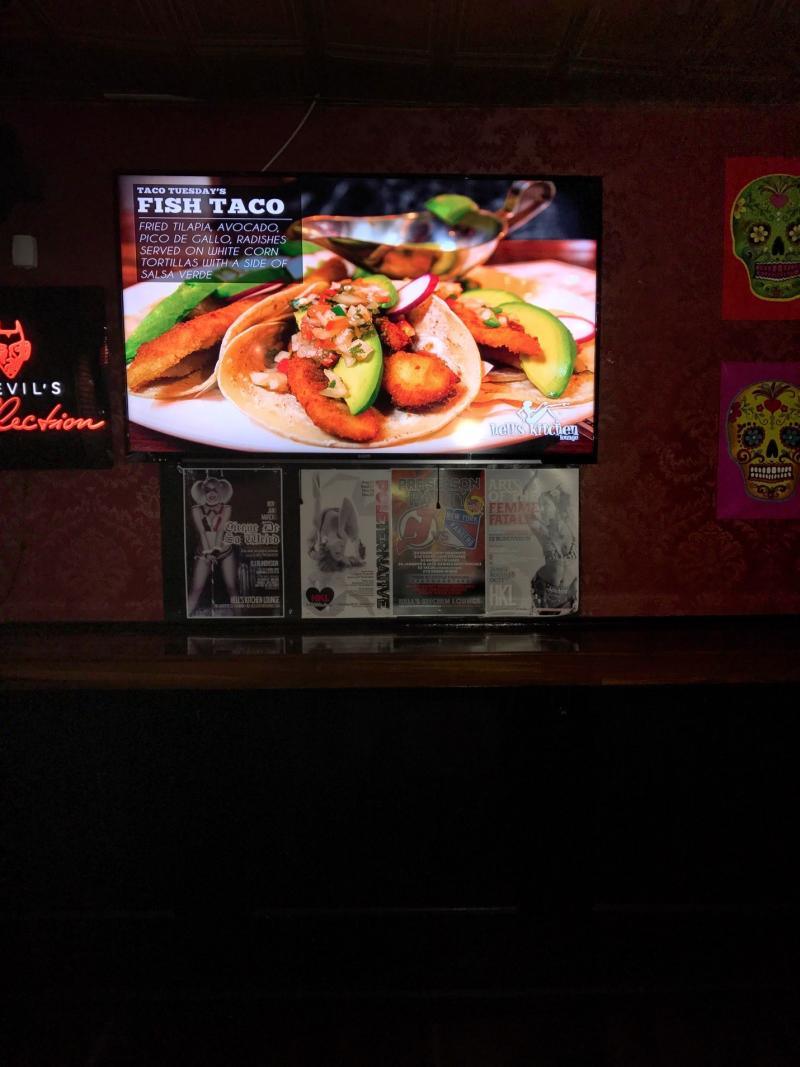 Unable to stop reminiscing about my college days, I have to crack a chuckle at the ridiculous excuses we used to give to days of the week just to leave the dorm rooms and let loose: Why Not Wednesday, or Wine-Down Wednesday, Thirsty Thursday, Sunday Funday … etc. Perhaps my most favorite of all was Taco Tuesday.
Sure, you don't have to be in college to enjoy Tacos; and of course you can enjoy them on any day of the week. But what is life without whimsy? Any location that has a Taco Tuesday special is also extremely likely to have a margarita special. And if there is one perk to being an adult in the corporate world, it is that drinking on a weeknight is not frowned upon, it is called networking. So, in order to feed my nostalgia (and my face) I went over to Hell's Kitchen Lounge (150 Lafayette St) to enjoy their delicious choices.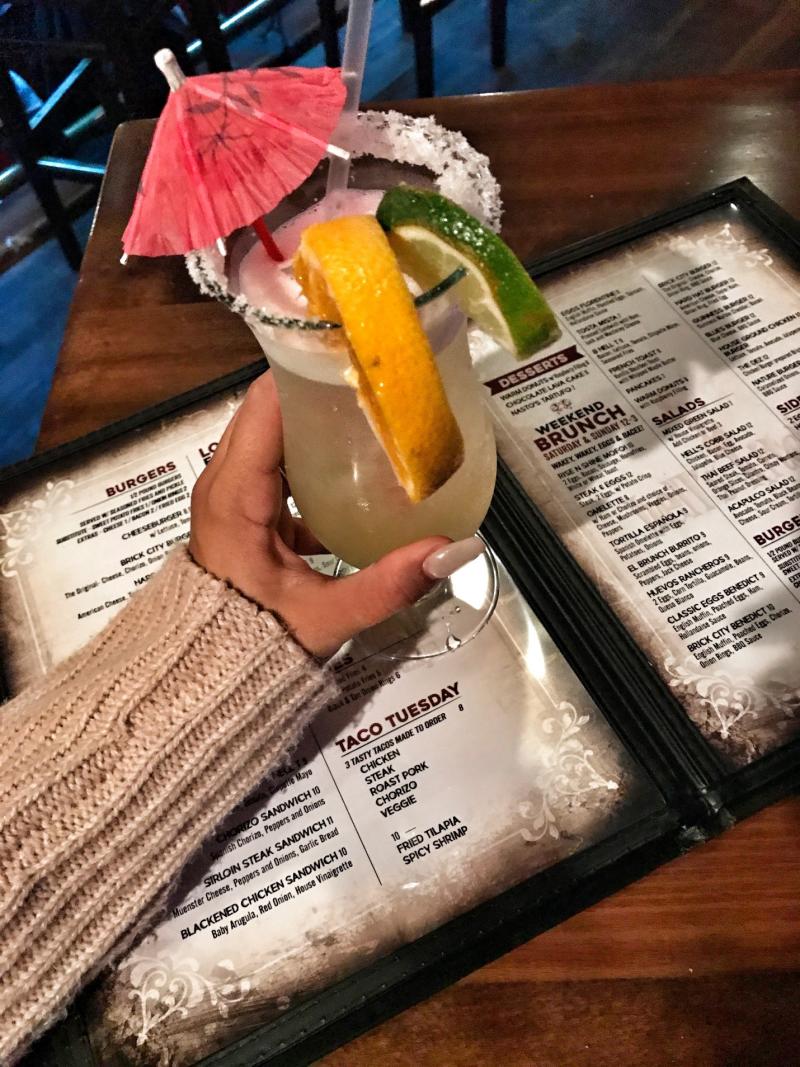 If you have never been to Hell's Kitchen, then you are in for a treat. Besides the fun daily lineup of events, DJ's and shows, it is also one of the most inexpensive locations with one of the best menus in all of the Ironbound. Visit their website for more information
The Taco Tuesday special is, and I quote, "3 tasty tacos made to order." You can choose chicken, steak, roast pork, chorizo, or veggie for $8 or fried tilapia or spicy shrimp for $10.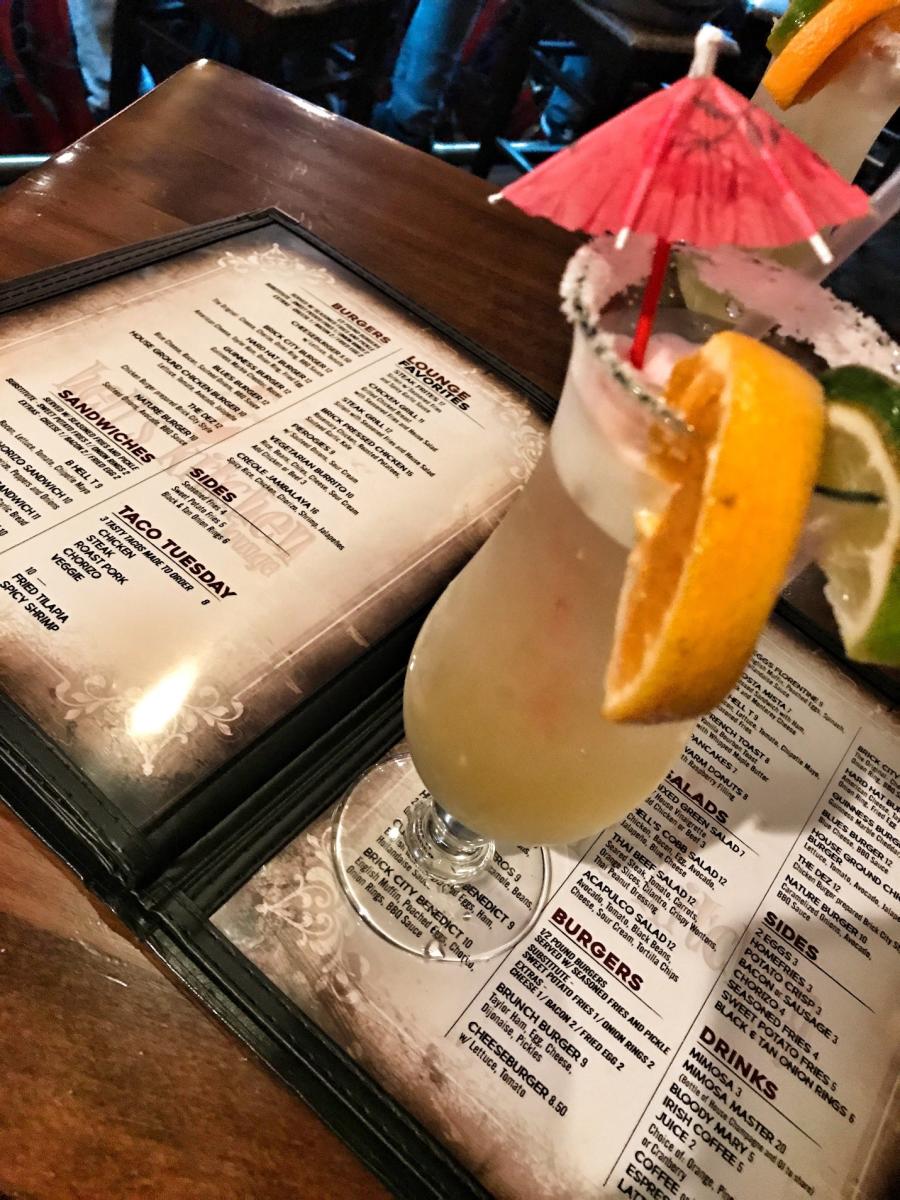 The big screen television was flashing the extremely delicious tilapia option. I'm a firm believer in the philosophy that if you can't stop thinking about the handbag, shoes, or food – then buy it – which I most certainly did. I ordered a margarita while I waited, which was only a few short minutes. Neither one of my options disappointed. In fact, the only part that did not reflect my old college behavior was that I stopped after only one order of tacos and one margarita.
However, with so many options available, you can be sure that I will be back for a few Tuesdays in a row. Hell's (as it is colloquially referred to) has an easy ambiance and relaxed atmosphere that is sure to please with it's friendly staff and nonstop jukebox. If you find yourself in the neighborhood next week come on in and join me. We can have a drink and taco 'bout it.
---
Shayla Castrelos is the founder of fashion and lifestyle blog, SundayShay.com. She works in New York City full time as a legal assistant as well as being in full-time pursuit of trends, restaurants, and nightlife. She has a degree in Journalism from Rutgers University Newark Campus. She is based out of Newark, where she currently resides.