Top Picks By Chefs
As foodies continue to flock to Newark for its culturally diverse and increasingly trendy cuisine, Newark Happening asked some of our favorite local chefs to spill their secrets for navigating Newark's burgeoning food scene. From Brick City's best guilty pleasures to its top fine dining options, we've compiled an insider's guide to eating in Newark, according to the chefs enmeshed in our city. We'll have what they're having!
What do you love about Newark, and how would you describe this city's eaters?
Chef Kai Campbell, Co-Owner of Burger Walla - I love the passion that is Newark.  No one ever gets our allegiances twisted.  The city's eaters are the same way. They love what they love and food is a big part of that.  It is ritualistic and familial.
Chef Chris Siversen, Co-Owner and Executive Chef of BURG - Newark really offers such a broad range of cuisines and ethnic diversity and it is great seeing a city continually growing and changing. The City's eaters are exploring more varieties and are becoming more adventurous.
Chef Shon "Shawn" Winbush, Co-Founder/Co-Executive Chef of Food 4 Thought LLC
- I love the diversity, the historical presence. Newark is experiencing an extraordinary Renaissance. Newark eaters embrace the richness and variety in their choice of food. They are loyal to a great product and welcome the challenge of a new flavor.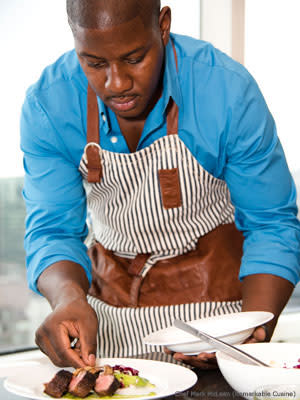 Chef Todd Allen, Executive Chef of Nico Kitchen + Bar- Newark has such a diverse culture, it's a great melting pot of people, food, and culture.  Everything is here including families, professionals, kids, athletes and sporting arenas, and great food.
Where's the best place to eat on the cheap?
Chef Omega Nunnally, Co-Owner/Co-Executive Chef of Food 4 Thought LLC - Queens Pizza. They have only gotten better with time. 
Chef Anissa Davis, Owner of Alite Affairs - You can always find a hidden gem down in the Ironbound section. I love to come across a little Portuguese or Spanish restaurant that's tucked away in a corner somewhere. You will swear someone's Grandma just fixed you a plate of love, for a reasonable price.  

Chef Kai - The best bang for your buck, besides Burger Walla of course, is Ferry Street BBQ.  I have a big family and it definitely does the trick on a lot of levels.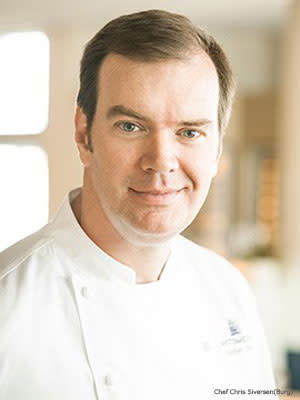 What's your favorite local guilty pleasure food?
Chef Mark McLean, Chef/Principal of Remarkable Cuisine LLC - Best guilty pleasure is Burger Walla. The owner, Kai, has taken this great idea of Indian-inspired burgers and made a smart, sexy place and concept around it. By using great ingredients and easy technique, Burger Walla is defining the Newark eating scene by being fun, casual, and secretly tasty; all without breaking the bank.
Chef Jesse Jones, Owner of Chef Jesse Jones Cuisine Catering - Chili dogs from Texas Wieners.
Chef Almaz Adeigbola, Owner of Brwnbox, LLC - It's funny but I love the sandwiches from EZ-Market (on Rutgers campus). They use Boar's Head meat, fresh veggies, and it's a much better option than Subway next door.
Chef Omega - Everything at Calandras and Pure Love bean pies!
Chef Anissa - I LIVE for an Italian Hotdog from Jimmy Buff's on 14th Avenue. Also, when I need a pick me up, a Charlie Special from Bragman's Deli always hits the spot.
Chef Chris - I love BBQ and Dinosaur Bar-B-Que is within walking distance, which is great since you need to walk it off after you munch on those ribs and brisket.
What's your favorite upscale restaurant in Newark?
Chef Anissa - If I want to surprise my "Him" and I don't want to make the meal myself, I like a secluded table at Maize Restaurant.
Chef Omega - Maize and Adega Grill.
Chef Jesse – Forno's of Spain.
Chef Mark – Probably Forno's, possibly Don Pepe.
Chef Chris - I think you get a very authentic experience at Casa Vasca and it transports you so that you wouldn't know where you are.
Chef Todd – Nico, of course. Adega Grill is great, too.
Chef Almaz – Iberia!
Chef Kai - Favorite upscale restaurant is Iberia.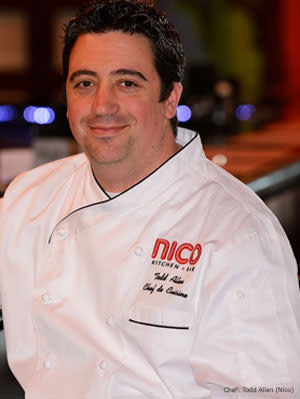 What's your best-kept local food secret?
Chef Anissa - I think Hamburgao is one of the best-kept secrets. This is a Brazilian take on burgers that will give you a "Burger-gasm!"
Chef Chris - You have to learn about Aero Farms which grows awesome greens and herbs in the world's largest vertical farm.  It's as local as you can get for a major city.
Chef Kai – Best-kept local secret is the WALLA SAUCE at Burger Walla!
Chef Jesse - Bragman's pastrami sandwiches.
Chef Shon - Food 4 Thought, but not for long!
What restaurant offers the ultimate Newark experience?
Chef Chris - Dukes Southern Kitchen and Vonda's Kitchen would be my picks for an ultimate Newark food and culture experience.
Chef Omega - Bragman's. They have been around forever and have great, lean cuts of meat. 
Chef Mark - I think that a restaurant like Forno's may offer a great Newark experience, bringing together fine dining & international cuisine in fancy format.
Chef Almaz - Definitely Burger Walla. Kai's restaurant always has a family-friendly, amazing atmosphere and at the same time anything goes, you can BYOB within reason and everyone is so wonderful behind the counter but have individual eccentric personalites. 
Chef Todd - I always think of Brazilian Rodizio and Portuguese food when I think of Newark, even though there is quite a diverse selection of restaurants. Brasilia Grill, Seabra and Iberia always do a great job.  Also, Forno's is a place my family enjoys on occasion.
Chef Kai - The ultimate Newark experience? I love a combination of places, like Nubian Flavor for breakfast, Green Chicpea for lunch, and El Merengue for dinner.
Where would you take a visiting chef friend to eat?
Chef Jesse - My all time favorite place for visiting chefs is Forno's. Great food, drinks and they appreciate chefs.
Chef Omega - 27Mix. I love their menu. It's eclectic. Great fusion dishes and I love the chill vibe there. 
Chef Shon - Vonda's Kitchen. I had a great culinary experience there. The ambiance was down home and really comfortable. Truly enjoyed the service.
Chef Anissa - I would take them to Harvest Table on Halsey Street. Although the menu is vegetarian-based, the food will not disappoint meat eaters like myself. Also, Mompou, on Ferry Street. The food and atmosphere is great. If we were in the mood for sushi, of course Sushi House 21 on Elm Street, my fave! 
Chef Mark - I might take them to BURG. Chef's love simple and these burgers are chef-inspired and smart, equaling a well-built product.
Chef Kai - I would take a visiting friend to try either Latin food in the North Ward, or to get some authentic blood sausage or octopus Down Neck.
Chef Almaz - Iberia, NIZI Sushi and T.M Ward for coffee.
Chef Chris - BURG of course! But seriously I would take them for a tour through all the wards and Ironbound and grab food from the local ethnic spots in order to get a true taste of each culture.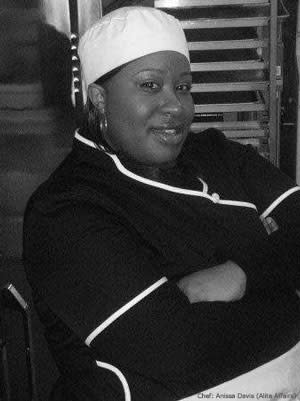 ---
Lauren Craig, also known as InaWordFab, is the Glambassador of all things fashion, art and entertainment in Newark. When she isn't busy practicing law or watching reality television, Lauren is devoted to inspiring others to live their most fab and fulfilling life...and world peace. Visit inawordfab.com for more and be sure to follow her life in the fab lane @inawordfab on Twitter and Instagram.