How to Plan an Epic Trip to Newark on a budget
To paraphrase Rosemary Clooney, (though I like cover versions such as by Della Reese better), Come on-a my house, my house, I'm gonna give a you apple and plum and apricot-a too, Come on-a my house, my house a come on, Come on-a my house, my house a come on, Come on-a my house, my house I'm gonna give you, Figs and dates and grapes and cakes. Hmm-mmm. For such are the fruits of the earth.
Hmm-mmm. For such are the fruits of the earth. Newark is a great town for a budget escape when you must, absolutely MUST, have new scenery. Put DOWN that smart phone. Relearn how to people-watch. When was the last time you napped in public, on an improvised picnic blanket? Or danced till you were giddy, dewy, and high as the stars? Flanneur for the rest of your time in an unfamiliar place. It heightens the senses to anticipate such pleasures.
So:
Walk around. It's a lost art and it's where good ideas come from too. Don't use maps or a phone too much. Just wander, honey.
Visit the Gallery Aferro Community Book Room. With more than 2000 poetry, art, activist, and fiction volumes, and a comfy couch, it's a must. Weds-Sat 12-6 when there is an exhibit up, which is most of the time.
These events are free, eclectic, and usually have drinks by donation. But mainly you should go because the arts scene here is extraordinary, varied and authentic. One of the best things about the city, year-round. 
Go to Print Club at Newark Print Shop. No prior experience is necessary, and $10 gets you started, which is a great value. Most Wednesday nights.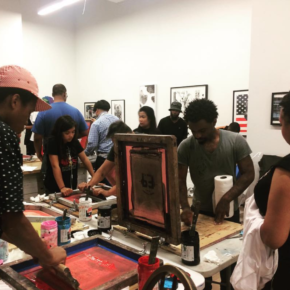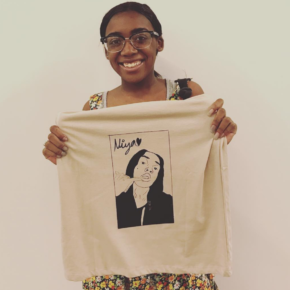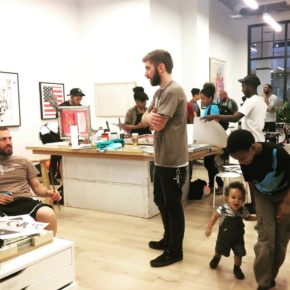 See if Vibes After Dark is throwing a party. Usually cheap cover, interesting locations, and great acts, these are the cool kids in town.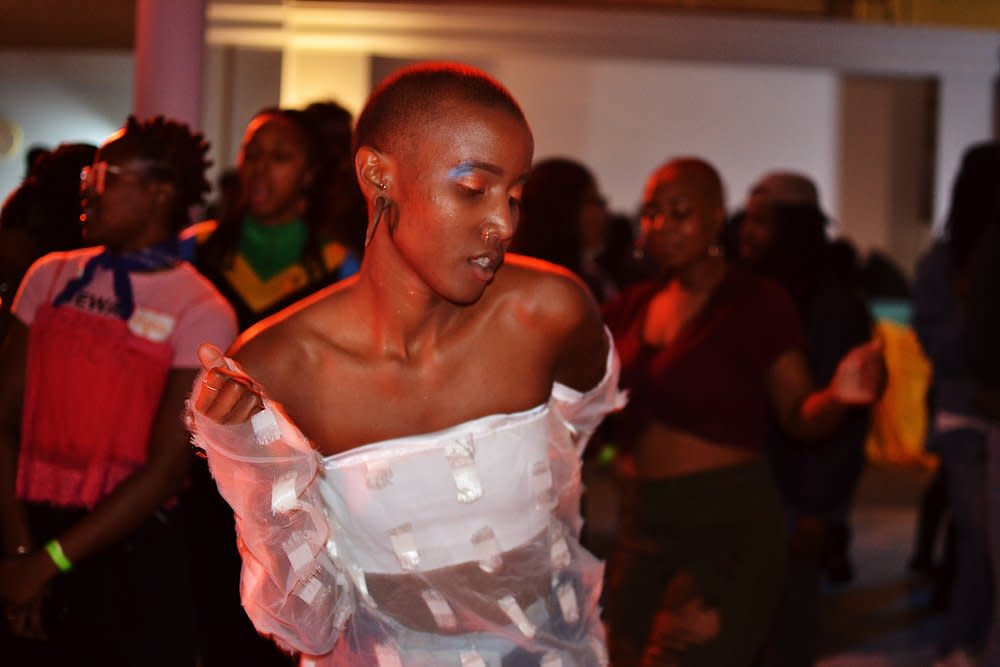 Sounds of the City from NJPAC is a free outdoor summer concert series that draws all the folks who know in Newark.  They get big names and there is often a kind of grown and sexy vibe: old house music heads are the best! However, I've seen avant-jazz, neo-soul, and more here: it's well curated and ranges.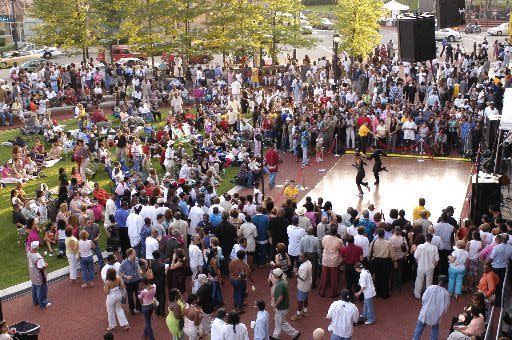 Go to B-Movies from Index Art Center. This beloved ad hoc screening series happens seasonally on Sundays at Killkenny's, a bar with a really solid kitchen. As I write this, the first so-bad-its'-good movie of the summer season is screening, and I quote, "every Sunday except for holidays and other excuses." Think classic genre dreck. Have a pint and meet some new fellow weirdos! 
A unique aspect of the Newark History Society 's lecture series is that they always seem to have a tray of big, overstuffed sub sandwiches. Every community has it's own style and rituals, and I am a fan of stuffing my face and my brain. I recently enjoyed an excellent, substantive lecture about 19th century photographers in Newark, and I also got dinner!
I saved the best for last, though. Go to Seabras supermarket on Chestnut Street and get their fantastic, cheap sandwiches from the deli counter, or simply go to a Portuguese bakery and then a local liquor store for some good bread and wine. It will be waaay above average, I promise.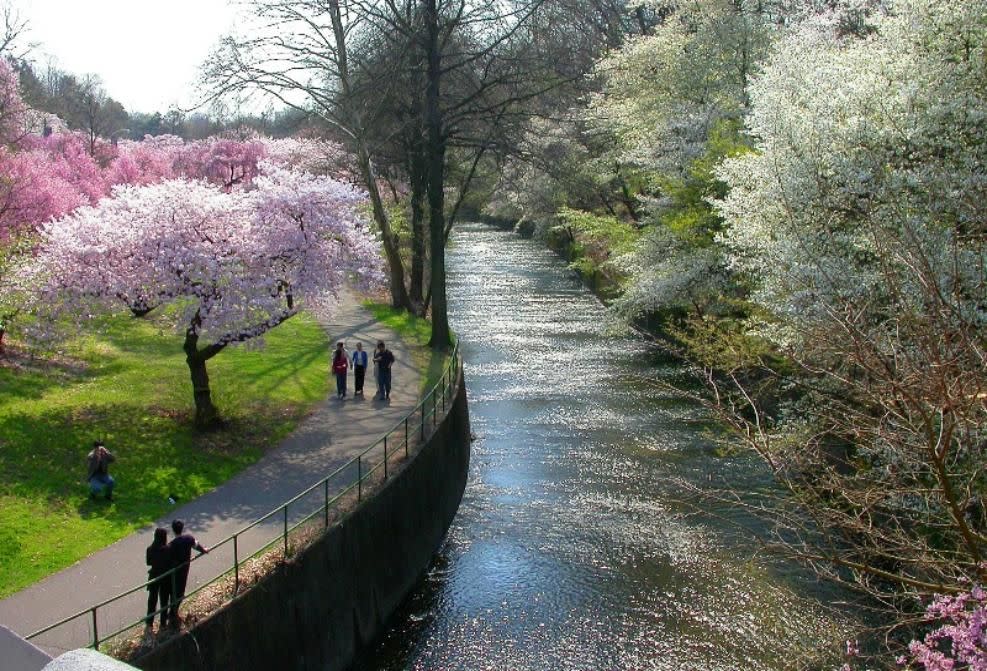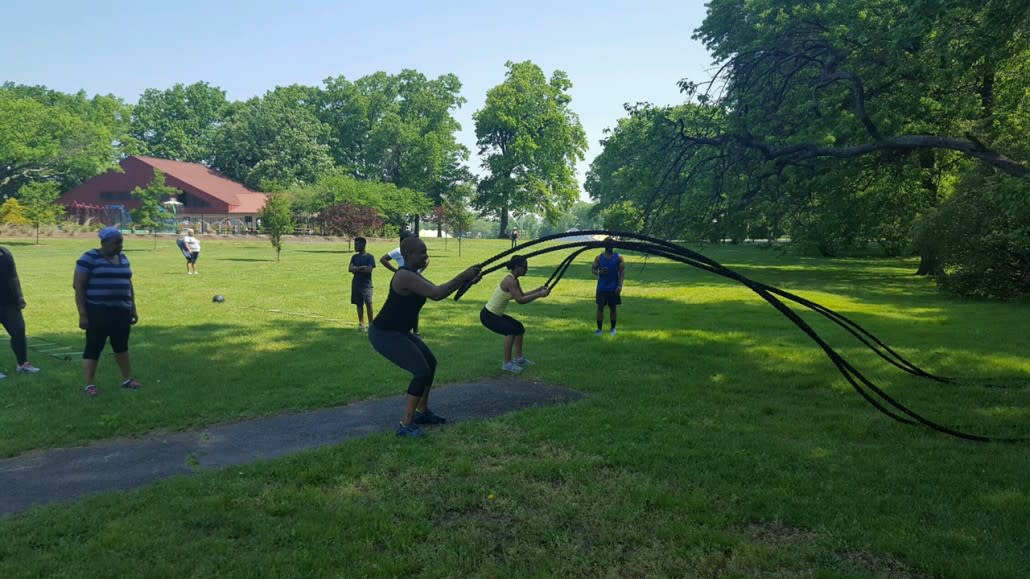 Then head to one of our parks. For the whole day. Don't come back till dusk. See the swans at Weequaic Park. Or stroll by the wonderful artificial rivers that Frederick Law Olmstead created as part of the design of Branch Brook Park. Get lost. Really, get lost, like Chet Baker sang. Be happy. Feel the sun on your skin. That's it. That's everything.
---
Evonne M. Davis and Emma Wilcox are working artists and cofounders of a Newark alternative arts nonprofit. Begun in 2003, Gallery Aferro offers exhibitions featuring local, national and international artists, a wide range of public events, a year-round studio residency program, educational offerings, group tours, a publication line, a gift shop and public art initiatives.