Fall Art 2016 Events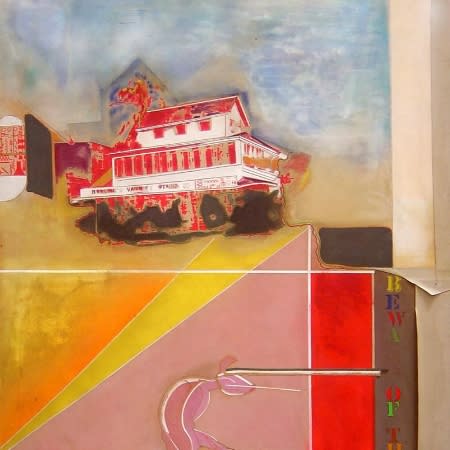 September is so full of arts and culture, it's hard to believe that it's merely the prelude to October, when the 15th annual citywide arts festival explodes over 4 straight days, running concurrently with the Geraldine R. Dodge Poetry Festival and the celebrations of the city's 350th birthday. 
Start with the Halsey Street Festival on September 8. Details are still coming in, but it was madness last year. If things get too wild, retreat to the cool, dim, and soothing environment of an old school Irish joint like McGovern's (bunkerlike exterior shelters you from the world) or Kilkenny's (lace curtains screen you from the world).
The next day, September 9, Newark International Film Festival kicks off! The Newark IFF is the first international film festival hosted in Newark. A main feature of the Newark IFF will be the Hannibal Goodwin Award for Innovation in Filmmaking in homage to Hannibal Goodwin, the Episcopal priest who invented celluloid film 1887 in Newark, NJ. I never tire of the story of motivation, creativity, and mishap that led to this important invention. 
On September 11, take a make your own terrarium workshop from Fossil and Fern. Two local ladies have been offering these great workshops at Index Art Center. All supplies are covered, so you leave with a beautiful, self-contained little living world in glass.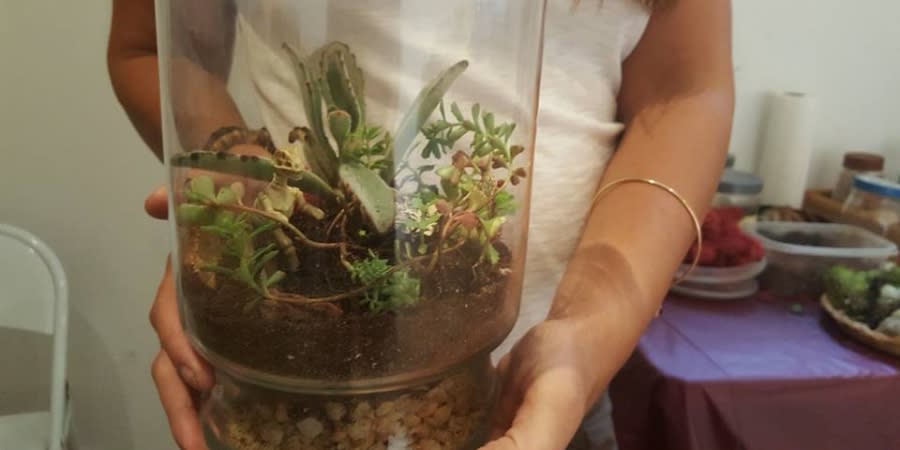 31 Central opens September 22 at Paul Robeson Galleries, this four-person show is an important acknowledgment of an open secret in the scene: the title refers to a studio building just off Broad Street that may currently be the one of the oldest continuously operating artist buildings still extant in the city.
Catch Un | Fixed Homeland at Aljira for before it closes on September 23. Curated by Grace Aneiza Ali, the show brings together an inter-generational roster of thirteen emerging and established Guyanese artists who, via photography and photography-based art, examine the complex relationship to "homeland." These artists explore how a "homeland" can be both fixed and unfixed, a constantly shifting idea and memory, and a physical place and a psychic space. The exhibition's title reflects the emergence of the Caribbean diaspora in metropolitan cities around the world and speaks to what has become the defining global movement of the 21st century – migration.
On September 24, new shows open at Gallery Aferro and Newark Print Shop, where Printers in Residence V will be showcasing the artwork created by 2016 resident artists Michal Brodka, Jill Cohen, and Alverson Layne. For six months, these artists have had unlimited access to facilities at the shop to explore and engage with fine art printmaking processes in order to expand their artistic practice. In exchange for unlimited access to the space, residents attend our weekly open studio Print Club to assist participants and first time printers. Through this exchange, printers in residence further enhance their printmaking skills through education while immersing themselves in the ever-expanding art community that frequents the shop during open studio sessions.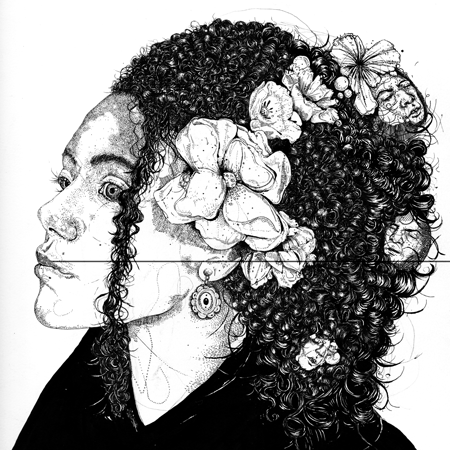 This exhibition highlights the importance of accessibility to workspace and resources as it showcases work created in an active, cooperative print shop right here in Newark. Brodka's intricate, spooky intaglios are a highlight. Just 3 doors down at Gallery Aferro, Kea's Ark of Newark will open. This hybrid project, in collaboration with the Price Institute for Ethnicity, Culture and Modern Experience, honors the ark, a three-story boatlike structure built by one woman, Kea Tawana, in Newark in the 1980's. Through oral histories, press and archival documentation, and new media techniques like a hacked 1980's payphone, learn how the ark was a sibling to national examples of arts environments such as Broken Angel, The Watts Towers, or the Heidelberg Project. And of course, no fall art teaser would be complete without…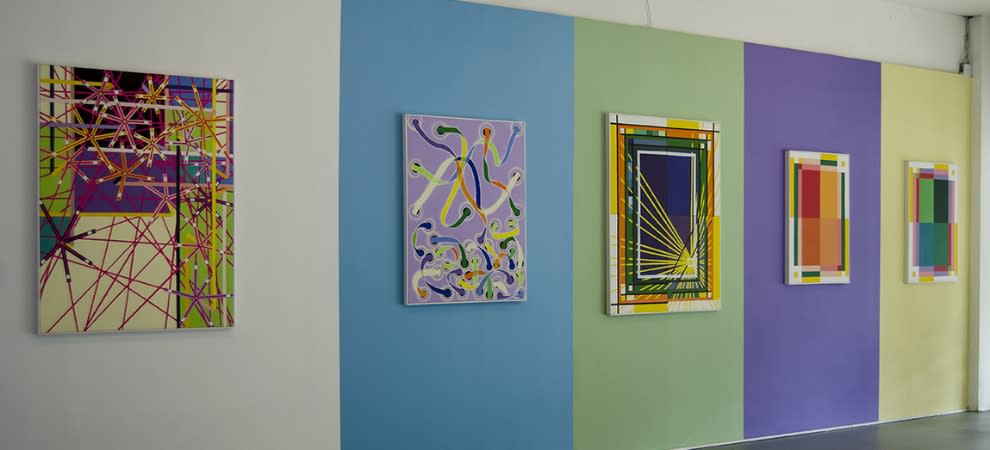 The Rumors:
A tattoo machine has been recently purchased by a local curator, quite a few people are walking around town with new ink. 
Some loft-living boys have been doing unsanctioned iron pours towards the South end of Rt. 21; bring a six-pack of beer or some scrap metal to join in and cast a sculpture from molten metal. Hey, what could possibly go wrong? Scars with good stories can be sexy.
The Maker Space at the Newark Museum is craaaaaazy. Also, they have been re-installing some of their galleries recently, you aren't imagining the new colors and re-grouped artworks.
---
Evonne M. Davis and Emma Wilcox are working artists and cofounders of Gallery Aferro, a Newark alternative arts nonprofit. Begun in 2003, Gallery Aferro offers exhibitions featuring local, national and international artists, a wide range of public events, a year-round studio residency program, educational offerings, group tours, a publication line, a gift shop and public art initiatives.