Art Party Town
The season of benefit parties is upon us in Newark. Every spring in the city there is a fresh round of fun nights out, whether you call it a shindig, a soiree, a fete, a jubilee, or a get together…most of the local art spaces in town throw at least one of these a year, varying wildly in format, date, and style. However, we seem to have a regular cluster that can be predicted and anticipated much like any other natural seasonal occurrence, during the warmer months. Here's a pro guide for seeing and being seen at these annual art galas, one of Newark's many unique community features that all can enjoy and partake in.
Scientists say that observing something actually changes it's nature. And that is true of parties. YOU make it what it is when you decide to leave the house in some sharp clothes.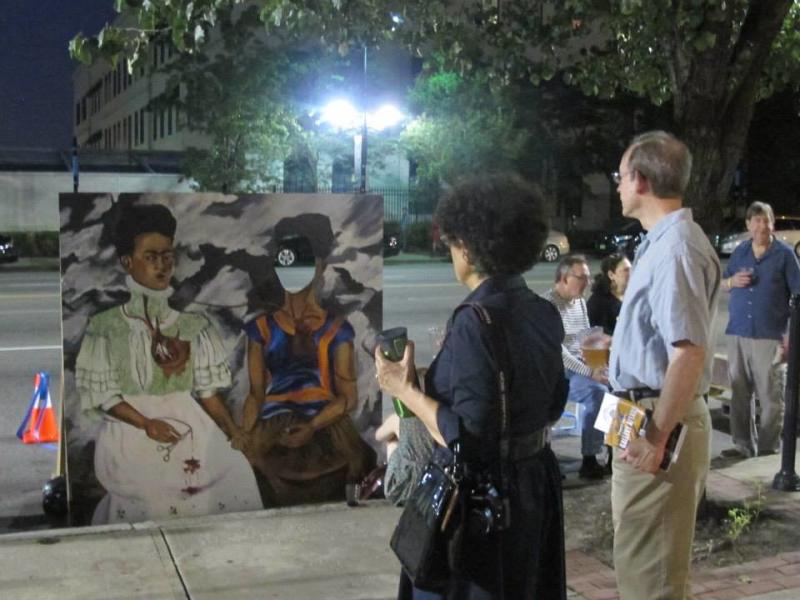 Generally the Aljira Benefit and Auction is in early to mid May, and that is the season's beginning for me, much as naturalists might note the first tender buds on trees after the winter. I anticipate that under the new leadership of Dexter Wimberley, the format of the evening may change a bit, so stay tuned, but the primary focus of the evening is the art auction. There's just enough time to do some air-kissing, step and repeating, and seeing cute shoes, but keep it limited so you can focus on the goods. My fondest memories include watching the wealthier art collectors, who tend to come in mated pairs, get into aggressively pitched live bidding under the goading of the wonderfully British accented auctioneer. The phrase "heavy hitter" comes to mind: this is serious art business, with tickets: $200.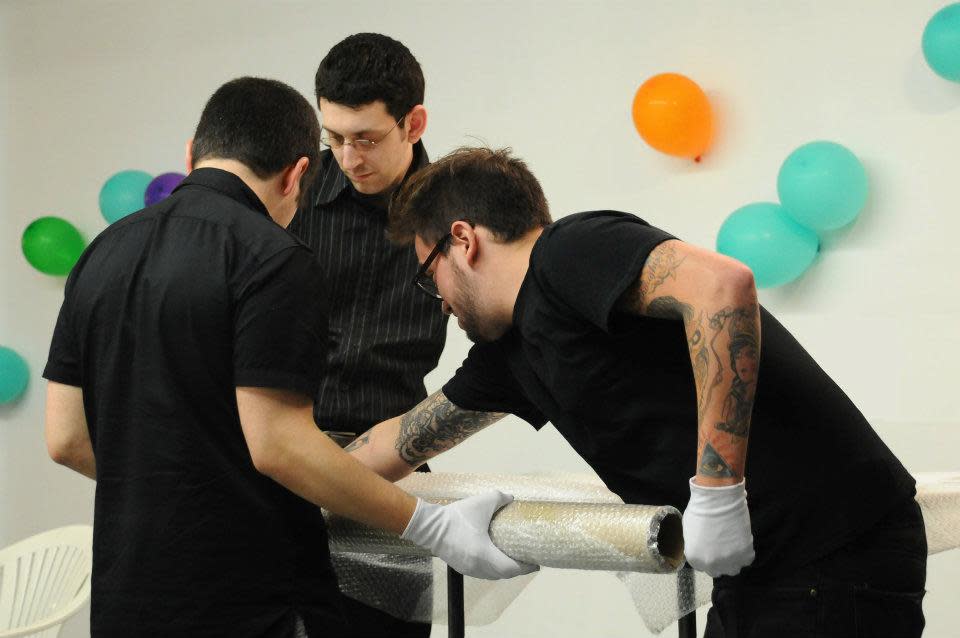 Aljira is also superb about getting the art up for bid online in advance, so you can research and really plan. Come prepared to spend: let me say again, this is grown folk's business! Sustain yourself for the evening with some bacon wrapped dates and white wine, and stay focused, as the art world turns fast, and last year's emerging talents become this year's high fetching names. Like Sumei, and Gallery Aferro, Aljira has an unusual name. Here's some history: "In 1983, artists Victor L. Davson and Carl E. Hazlewood envisioned Aljira, a Center for Contemporary Art, as a place which would embody the essence of its etymological roots. By selecting the name Aljira, the Australian Aboriginal word for dreamtime, the founders defined the heart of Aljira's mission, a mission that embraces the concepts of timelessness and open possibilities—ideas inherent in the creative process."
Then in June it gets truly, truly wild. In a month already overstuffed with Father's Day, Juneteenth, Portugal Day, and the summer Solstice, the Index Art Center BBQ and the Gallery Aferro Art Auction and Party also occur. It's also wedding season for much of the country. Why am I telling you this so happily? Because that is the beauty of the month! Take the wedding party to the art party! Buy Dad some art and take him out for a burger. Feel free at a liberated art space!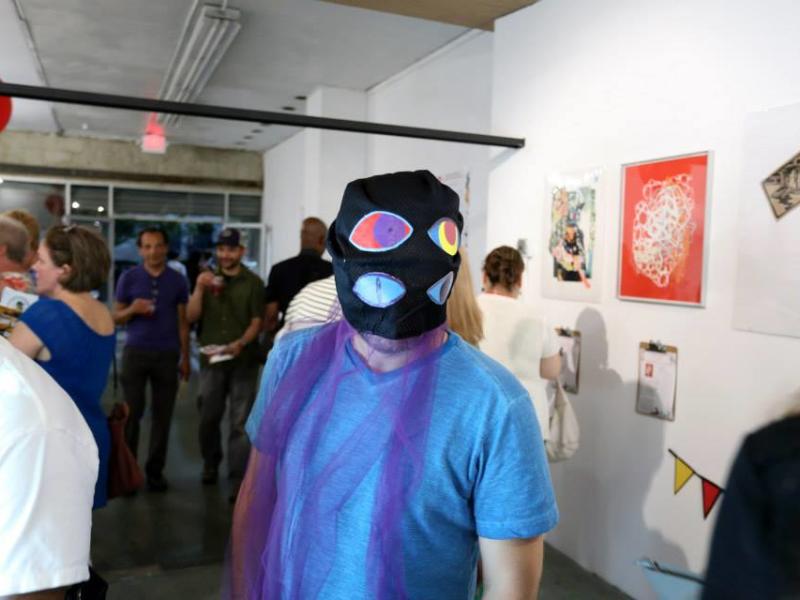 The Index Art Center BBQ is a low-key event that is basically a backyard gathering transplanted to a downtown restaurant. Every year, 27Mix turns over the keys to the Index crew for a Sunday afternoon of serious chill. There is often limited edition swag from Newark Print Shop. Come early because the more popular foods often run out. You will be given a number, and as burgers are cooked, their numbers are called, leading to amusing, if moderately incomprehensible evening banter: 'I was #3 this year!" "Really, we were #67 and #68." Other than some yard games like cornhole, there isn't much to do except nosh, chat, and drink, and that's the appeal. IAC, in addition to exhibits and artist residencies, also offers a wonderful annual film series, Filmideo, and that's the kind of local cultural value you're supporting when you show up and chow down. $35 for food. $50 for food and drink. June 4 is the 2017 date, but as with any seasonal event, it will vary some with each calendar year. It's always on a Sunday though.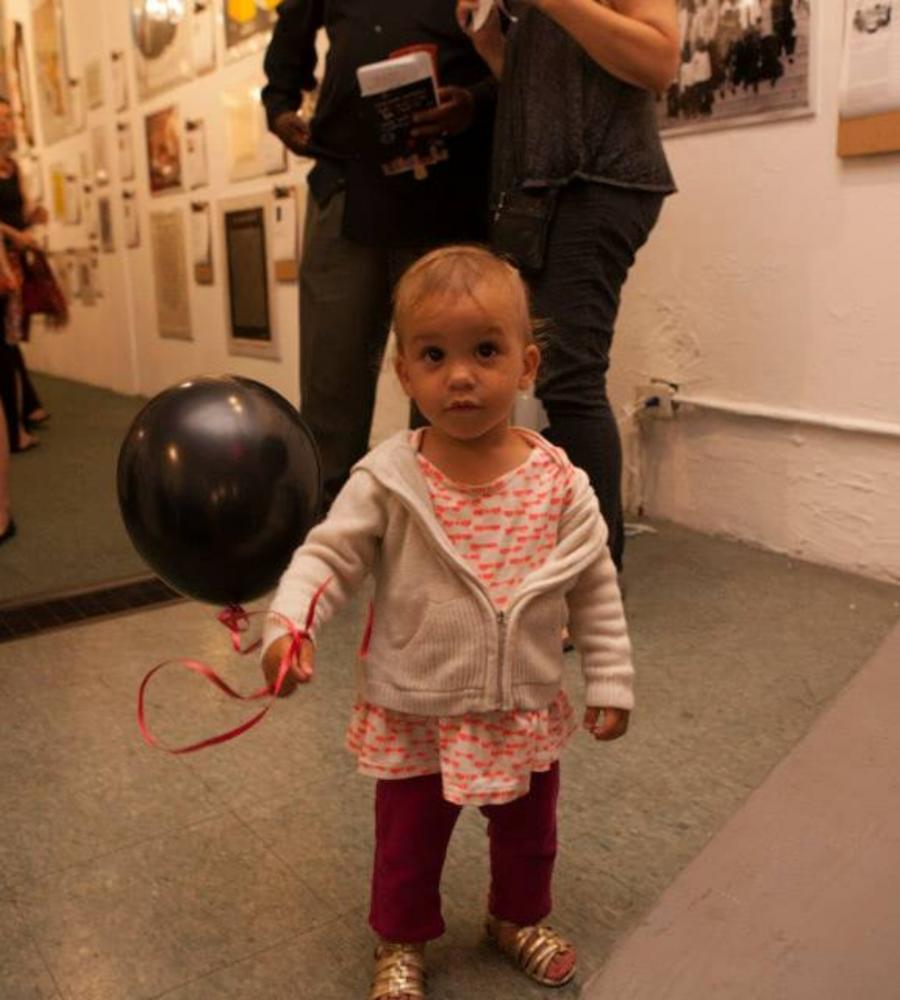 Next up in June, generally right in the middle of the month, on Saturday, is the Gallery Aferro Art Auction and Party. In the words of one longtime attendee: "it's where bids start at mad friendly prices to raise money for a gallery that puts community front and center." This event, as you would gather from the name, merges art-buying mania, accessible to both the noviate to the seasoned, with straight up house party features. In addition the art covering every wall, there's also open bar, tunes, and a lot of raffle prizes, which usually leads to some shrieking. The populist vibe doesn't preclude quite a bit of elegance, in many forms: kente cloth rubs elbows with seersucker, and feather-laden fascinators have been known to appear on a well-coiffed head or two. This year's lineup also includes a "mozzarella bar" with homemade artisan cheese, and vegan ice cream service for right after the auction closes. The food spread varies from year to year but it's always good, and usually, as with IAC's event as well, the servers are cute too! Tickets are a shockingly affordable $25, though VIP (advance bidding options on art) can be procured for $100. June 17 is this years date, with attendance supporting exhibits, programs, artist residencies, public art, and unusual projects like their mobile portrait studio. Come correct, come one and all, and see you there!
---
Evonne M. Davis and Emma Wilcox are working artists and cofounders of a Newark alternative arts nonprofit. Begun in 2003, Gallery Aferro offers exhibitions featuring local, national and international artists, a wide range of public events, a year-round studio residency program, educational offerings, group tours, a publication line, a gift shop and public art initiatives.