Commissioning That Which Is Custom!
Yes, you too can commission an original artwork from a living artist!
Newark, NJ's growing but reasonable size (a bit under 300,000 souls at last count) includes a notable working artist population, which means that you can buy an extraordinary gift for yourself, or a loved one. Something custom, something that hasn't ever quite existed before.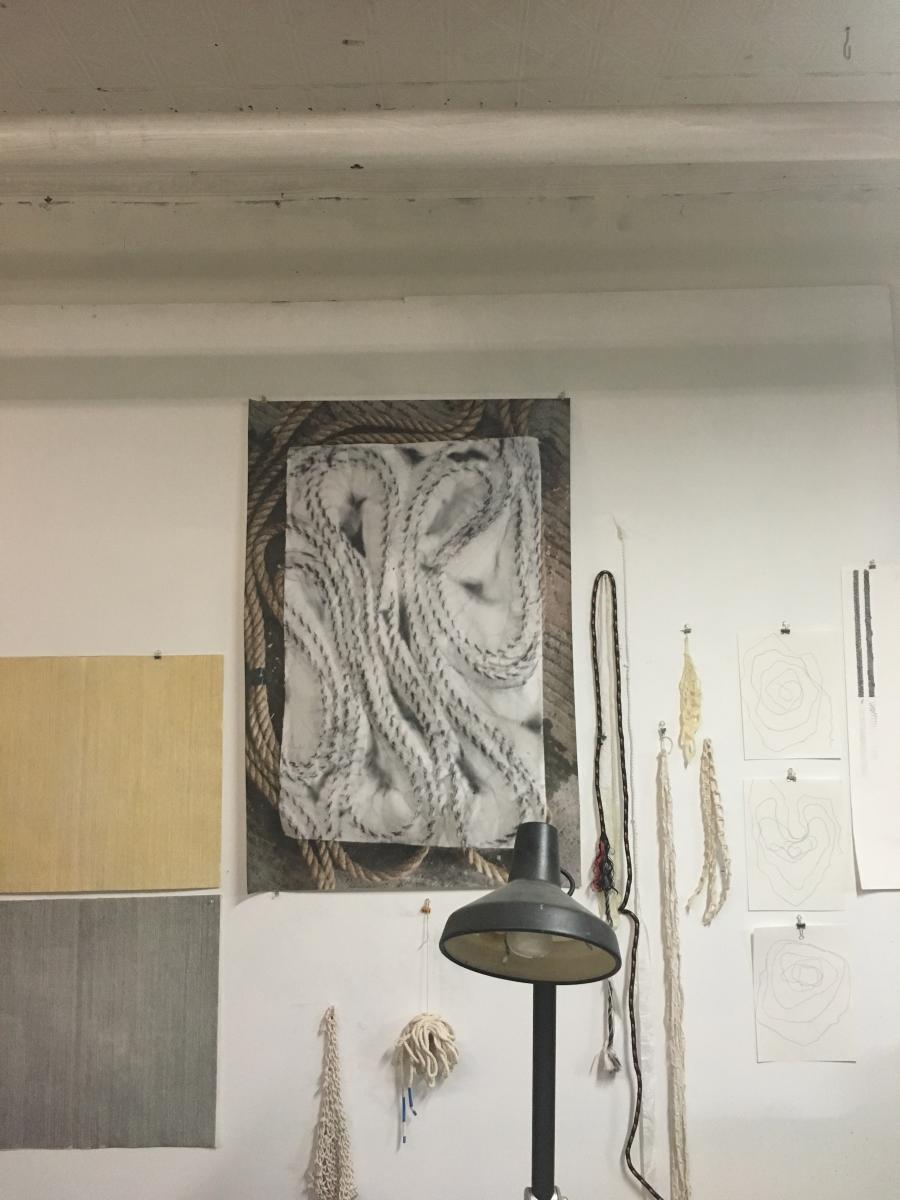 Collecting art makes me feel wealthy. Collecting art makes me at ease with the passing of time, allowing me to recall good times past as I wish, and also letting me build up a collection I can pass on someday. Collecting art is social! There is a fair amount of conversation involved, and each piece, of course makes me think of the person who made it. Thus, when I'm alone in a room with my art collection, I'm not really alone. And when a person I love is away from me, if they are with an artwork I commissioned for them, we're actually together.
Here are a few words of guidance regarding artist commissions. First, inquire if the artist whose work you are interested in them accepts commissions. This might seem rather obvious, but there's some nuance: some artists don't do custom work, some do, and some might accept such projects at some times, but not others depending on how busy they are.
If the artist accepts commissions, communicate about whether the art is for you or a loved one, and what you would like it to look like. Again, this sounds simple, but make sure to have clarity for both parties about things like whether the artwork will be identical to a sample you see, (think size, color, pattern if relevant, other details), deadline for completion, etc. Essentially it comes down to being honest about who you are: do you want to be able to dictate every detail, or to have the piece surprise you a bit? You are trusting the artist, and the artist is trusting you, as they purchase materials and start working in their studios. Do not be that person who says, upon receiving months of someone's considered labor, quips, "But I thought it would be purple!"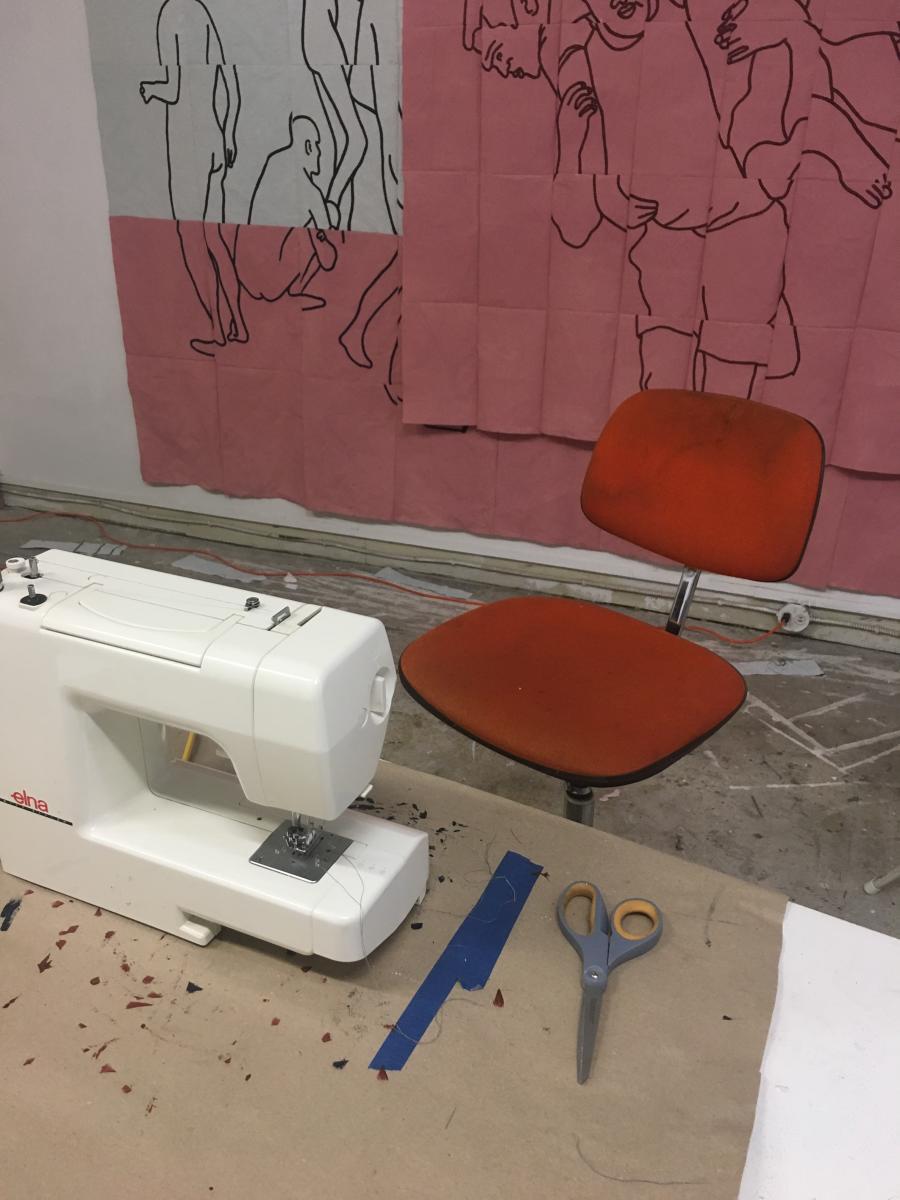 A few leads, but I enclose photos from the studios of many other artists, including Valerie Huhn and Kern Samuel, to give you a sense of the mystery and wonder of artist's studios. The pleasure is in discovery…
However…
Artist Tasha Lewis can be reached via her website, visited in Newark with appointment, and also makes commissioning easy by hosting an etsy store as well, where you can request custom orders.  Her vases, animals and wonderfully ancient-looking sculptures of women include pieces that glow in the dark, as well as those that have cyanotype "skins." Other Gallery Aferro studio residents whose work utilizes distinctive media include Amanda Thackray, who works in printmaking, rope, paper, and glass (among other things). Her glass casts include books, and spools of string; the latter potent, and poignant, as ordinary objects made beautiful. Is there a moment you want to last forever? You can't have that, as we know from all the love songs in the world, but a cast of a simple, ordinary object seems to suggest otherwise.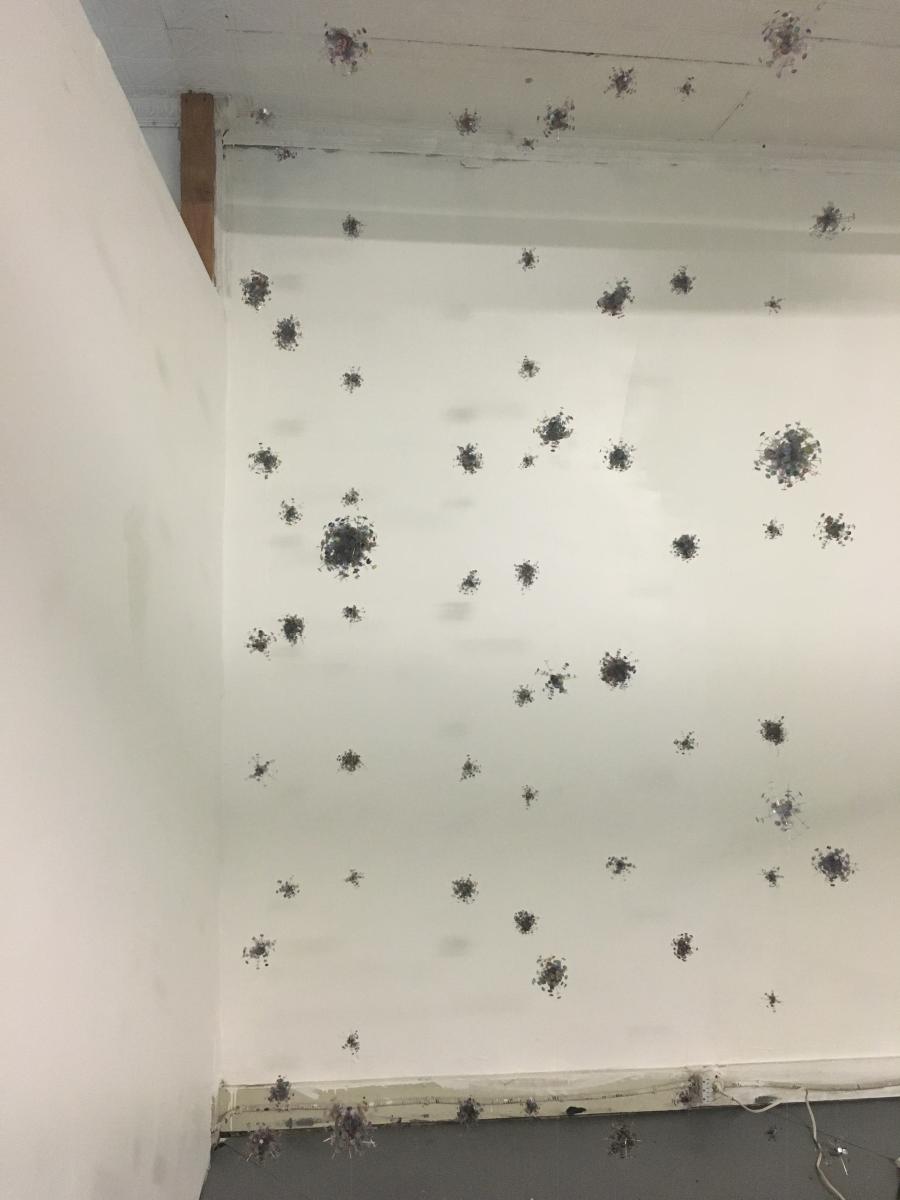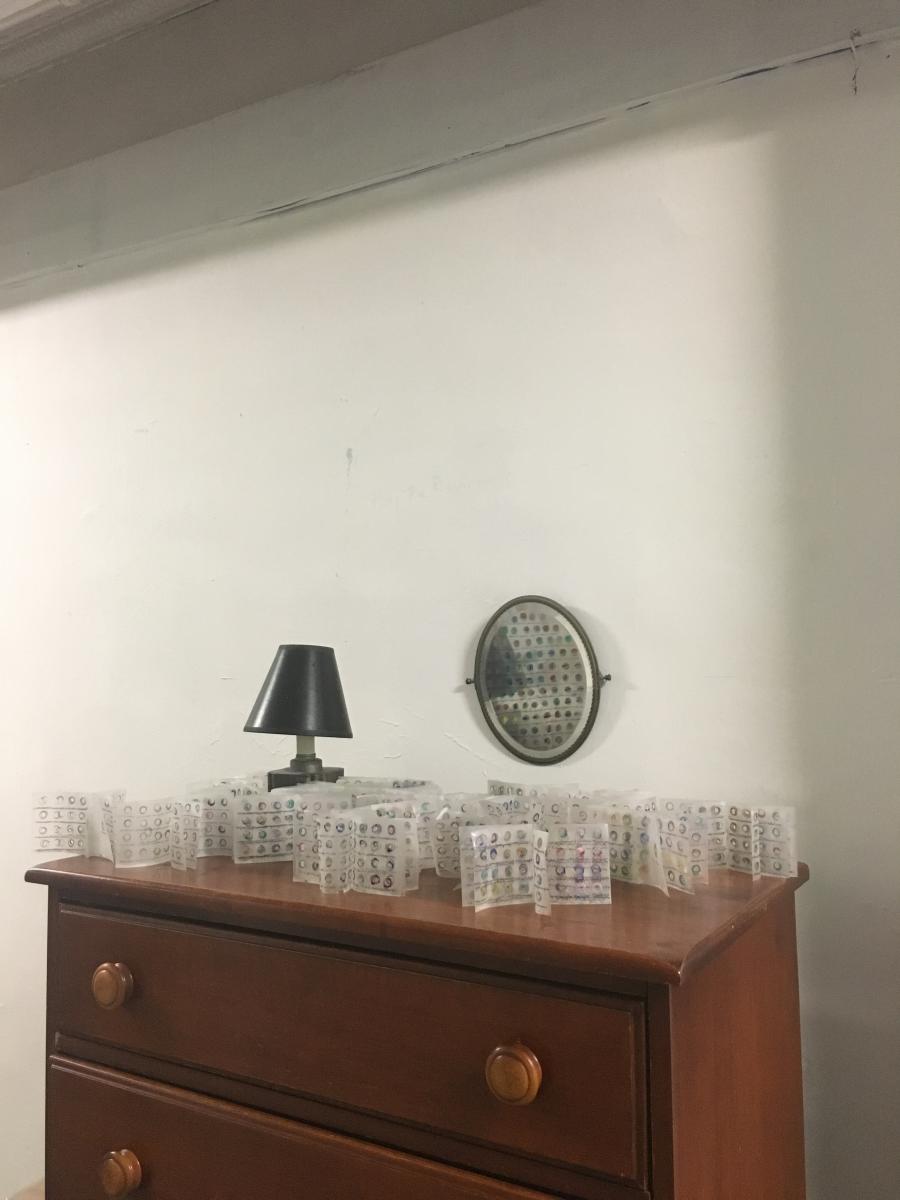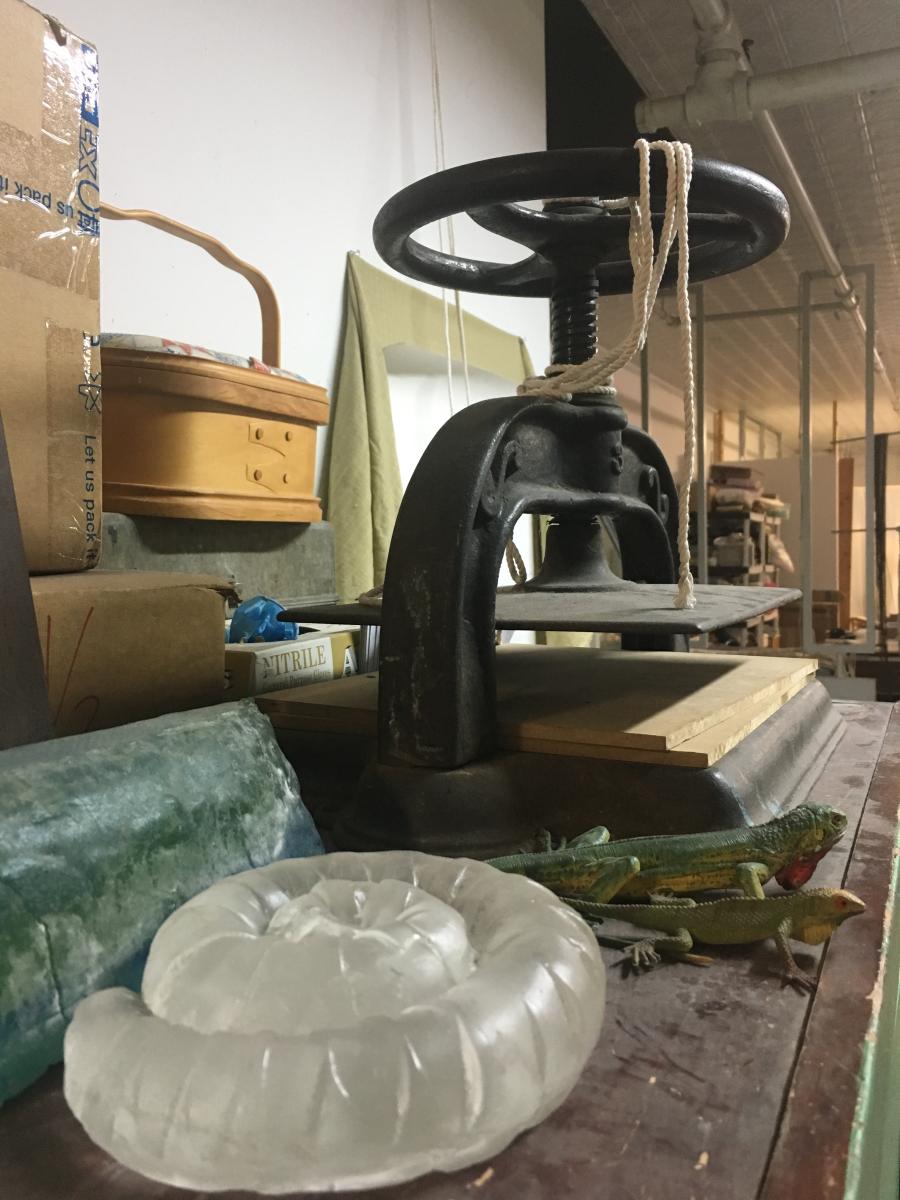 For jewelry, custom sneakers, and textile artworks I suggest going to Artisan Collective and having a chat. 
Beyond the world of artworks, there is couture. Perhaps have a custom ensemble sewn for you while you're in town?  We are awash in incredible designers here: I suggest seeing Marco Hall, Zunyda of ByZunyda or Melody Asherman of EverrythingRRouge. I drop these names because I have personally witnessed women I know and love looking so incredible in public that I felt like a mortal seeing a Greek deity, barely able to glimpse their glowing appearance on earth.  Most recently, a woman wearing a dress by Melody attended an event where there were about two dozen honorees, yet no one could stop staring just at her. In a Cinderella-type scenario, everyone wondered who she was. I took to the instagrams to determine it for myself! Take it from Nat King Cole, since we are a jazz city after all: unforgettable, that's what you are. Or will be, when you commission artwork and custom couture from some of Newark's brightest talents.
---
Evonne M. Davis and Emma Wilcox are working artists and cofounders of a Newark alternative arts nonprofit. Begun in 2003, Gallery Aferro offers exhibitions featuring local, national and international artists, a wide range of public events, a year-round studio residency program, educational offerings, group tours, a publication line, a gift shop and public art initiatives.