Local Artist Gifts
Hit the streets with me to get some artist-made gifts here in Newark.

To my late grandfather, who ate lunch most of his working days at the East Newark diner where I find myself at least one evening a week as if compelled by magnets, everyone worth talking to or about was either a fella or a gal. If they were really worth knowing, they might be deemed a swell kid.
Step 1: Listen to Lady Day on WBGO and sing along dramatically until you feel all funny inside.
"I can't give you anything but love, baby
That's the only thing I've plenty of, baby
Scheme a while dream a while We're sure to find
Happiness and I guess
All those things you've always pined for
Gee, I'd like to see you looking swell, baby
Diamond bracelets wool worth doesn't sell, baby
Till that lucky day
You know darned well, baby
I can't give you anything but love"
Step 2: Now that you're mentally and spiritually prepared, jot down a list of the swell kids in your life, be they born or chosen family, lovers, friends, colleagues, comrades, cronies, neighbors.
Now listen to me:
Do you really want to give your old lady/good time man/snowflake of your heart/office crush/longtime companion/pickup/partner in crime some (sotto voce) some shmata from the mall? Uh uh. No. 
What we're gonna do: 
Support the beloved community by buying eye-catching one-of-a-kind objects from artists and arts organizations Explore commissioning! This is more accessible than many people realize.  
Improvise freely. Embrace the exquisite sensibilities of a 5-year-old (Show and Tell! * Look at this great weird rock I found!) and express your desire to be with your beloved by using objects like many contemporary artists do: to suggest or incite activities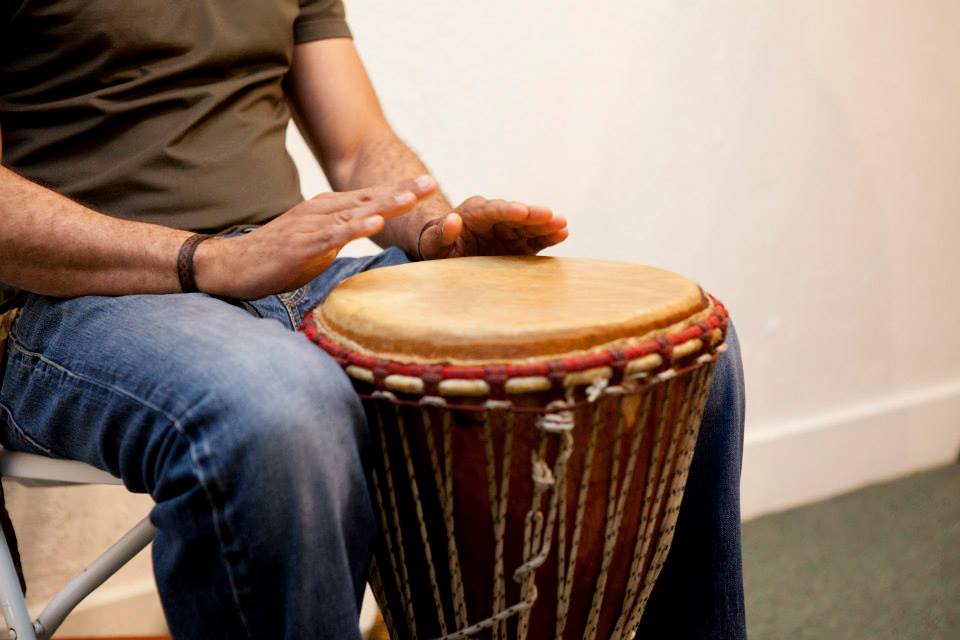 (You're My) Inspiration:
The 19th century practice of gifting a single fresh orange, maybe studded with cloves. To a 21st century person, this act seems radical in its simplicity. Stud the cloves into adinkra patterns, or the name of the first band you listened to together. This is not about maxing out your credit card to prove love.
Wrapping everything in fabric. Despite being a "creative type" I am so profoundly lacking in the skills to attractively wrap gifts in paper that one would think I lacked opposable thumbs. I once worked for a successful older artist who tasked me with wrapping gifts for: his wife, girlfriend, and favorite exotic dancer.
My gift-wrapping output was so mangled and asymmetrical that he beamed at me, and said "They're all going to think I wrapped them!": Go to that little fabric store on William Street and get some amazing Dutch resist fabric and use it instead of wrapping paper. The fabric can then be used as a tablecloth, or throw, or better yet, to make a fort for nookie. Subtlety, well it's just not my forte...
Filling vessels, and pairings:
Take a gift object that is vessel-like in some way (box/bag/bowl) and fill it with small objects such as oranges, dried black-eyed peas (I wanna make Hoppin John with you for New Years!) roasting chestnuts, old-fashioned candies, or Garden State Blend coffee beans from T.M. Ward on Broad Street. Select objects based on their symbolic associations, as well as for their visual and aromatic qualities. Deviating (In this column? Never!) slightly from our mandate to buy from artists and arts organizations, pair the roasting chestnuts with some skewers and a blowtorch from the hardware store. Pleasure and danger.

Go to Memories of Soul and pick up some great music. "From the Soul of the first Artists (the Ancestors) to the latter, we bring you the first culture of Sound, Singing, Music, Dance & Art Memorabilia, Known to most as "Oldies But Goodies", We bring you "MEMORIES OF SOUL" By buying from a small longtime local record shop, you acknowledge those who work in both "official" and "unofficial" capacities to preserve and disseminate cultural output.
Their picks for greatest girl groups of all time:
The Shirelles
Love Unlimited,
The Three Degrees
The Staple singers
Parlet.
Drop by the Artisan Collective to see what this diverse group of makers have for sale, the mudcloth bags caught my eye. Well, one should always get themselves a present! 
Go to Index Art Center after contacting resident artists Miguel Paniagua (salvage wood coasters, furniture, and wall pieces), Coleen Gutwein of Small Forest Photography (1- hour photo shoot turned into custom greeting cards) or Joe Valentine (hand embellished transfer prints on paper with watercolor), or to Gallery Aferro after contacting resident artist Adejoke Tugbiyele to commission a "lovebird", a small winged figure made of perforated metal pieces hand-woven with copper and brass wire. 
Launching November 28, at Gallery Aferro, Pop Shop Newark 2014 is a weekend series of shopping, workshops, and entertainment with an Afra-Vintage appeal. I got the lowdown from co-producer and current Aferro resident artist Kelly Thomas: "Pop Shop Newark is unique because the boutique is paired with fun and culturally relevant pop-up programming that sustains internal richness in addition to the external aesthetic value of the arts offered. I am a performance artist, holistic healer and independent designer with an eye for vintage finds: where else could I marry all of those things under one roof?
A pop up shop is a home for everything to live harmoniously!" Programming includes sacred belly dance Dec 4, DIY accessory workshop and sip n paint Dec 6, and....drumrolll....the 6th annual holiday party, potluck and generalized merriment at Gallery Aferro Dec 13. This year, in addition to live jazz and nom-noming on the feast, there will be an all-ages crafting workshop for making holiday cards.

Visit Glassroots for the incomparably wintry experience of hearing the roaring kilns (they never go off) that make it so cozy and warm, where Newark youth apprentice with master glassblowers to make wonderful things, including commissions for just about anything you can dream up. 
One year during the Depression, a newlywed without Christmas ornaments, my late grandmother hung her tiny apartment-sized tree with the contents of a jar of marchishino cherries. She had love. Don't ever forget to gift love.
Step 3: As you're giving your gifts, sing to them:
"...What do I care how much it may storm?
I've got my love to keep me warm..."
(instrumental)
*Note: do not be that kid who brought in the hamster.
---
Evonne M. Davis and Emma Wilcox are working artists and cofounders of Gallery Aferro, a Newark alternative arts nonprofit. Begun in 2003, Gallery Aferro offers exhibitions featuring local, national and international artists, a wide range of public events, a year-round studio residency program, educational offerings, group tours, a publication line, a gift shop and public art initiatives.
Photo Credits: Liberation Arts