Art Town in October
By the time you read this, artists will have spent weeks, maybe months, preparing to have you come visit them. That's right! On Sunday, October 15th, as part of Newark Open Doors, more than one hundred artists will be opening their private studios to the public. And you will scarcely believe that another amazing weekend in Newark is unfolding, because on October 7th, you were at the Betty Zinefest. Let's rewind in time and review those moves.
First, WBGO Rhythm Revue, on the radio. Then, Black Swan Espresso, a recent addition to the Halsey Street scene. The woman piloting our lattes to their conclusion says, "are you professors?" "No, we're non-institutionalized, we run the gallery down the street."
"To go?" "No, to stay." The latter has been what I've been saying about Newark since 2003. Stay, stay, stay awhile in this city that swings to a small southern town's beat, remixed fierce.
Now, on to the zinefest. At the gallery we have observed with interest the recent resurgence of the zine form. These homemade magazines, often printed on Xerox machines and hand folded, but encompassing a wide a range of sizes, styles, and techniques, have deep roots that connect both artist (trading cards, mail art…), and activist (samizdat, free newspapers…) traditions. You might ask- why are youth passionate about a media form that pre-dates the Internet, and based in print?
Zines, though still mailed, are often shared face-to-face between creator and reader. The zinefest manifests IRL (in real life) the communities built online by marginalized and/or creative people. The power of face-to-face spaces for youth is to both affirm connections made online but forge new alliances that are then often sustained online. Zine content and presentation is controlled by a creator or collective of creators rather than via an editorial process through mainstream media.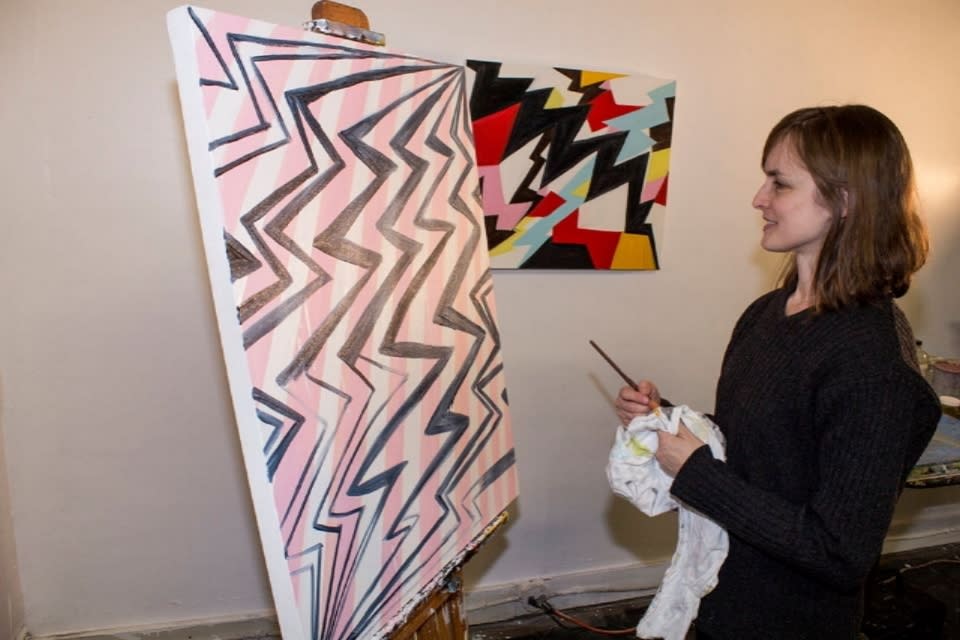 The Bettys, an independent art collective, and two of Newark's major arts institutions, Gallery Aferro and Paul Robeson Galleries at Express Newark, along with the Women and Gender Studies Program at Rutgers-Newark University and Express Newark's Newark Print Shop and Shine Portrait Studio, will be holding Betty Zinefest 2017. A NJ-based zinefest is a great offering for residents in and of itself, but this second iteration of the Betty Zinefest is extremely unique and valuable for another reason- it is run by young women of color, and highlights exclusively the artwork of youth, women, people of color, and LGBTQ/gender-nonconforming people: essentially those whose voice is often marginalized.

Led by Aurora Diaz, the Bettyz, a 150-member collective, was founded in 2013. Diaz speaks about "the zine as a platform to bring marginalized people to the front." This use of language is notable- "the front" references the framework of activism, gatherings and marches, as well other spaces like classrooms and art spaces where visibility is an unevenly distributed commodity.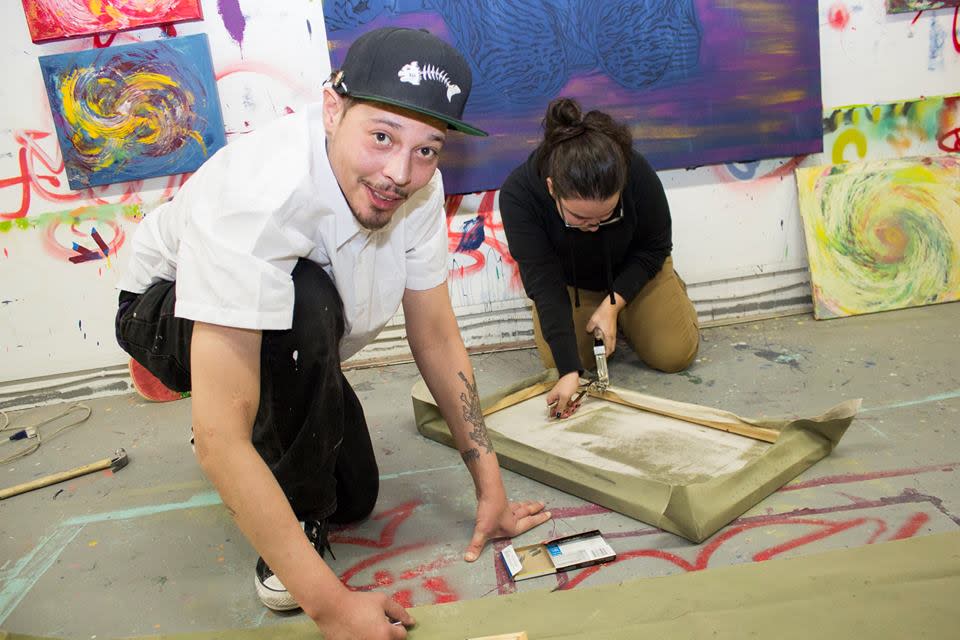 Workshops offered throughout the day to complement the zine fair will be led by W.I.S.E (Women's Initiative for Self Empowerment), Girls on Bikes, and Rebekah Torres, and range from feminist collage to self-defense for Muslim women. An accompanying exhibition, titled Resistance Across Time and curated by Evonne M. Davis of Gallery Aferro, will be celebrated, along with an adjacent exhibition Justseeds: Migration Now! Resistance Across Time is a selection of activist posters ca. 1970s-2000s from Brooklyn's Interference Archive. An interactive photobooth at Shine Portrait Studio and printmaking activities from Newark Print Shop will run all day. Get your subcultural fix! Buy as bunch of cool stuff and mail it to someone!
Now, rest up some, maybe go look for the swans at Weequaic Park, because you're going to be going from building to building, climbing up stairs and saying hello to a lot of new people. And they make things. They do things. And you can ask them about it. Maybe bring a piece of their world home with you. It's just that simple. And it's everything. It's what brought me to the city. And it still only happens two times a year, so it's special and not to be missed. Generally studio buildings open between 11 and noon on Sunday and tend to wind down towards the early evening. Expect the occasional mimosa, and the unique ritual of entering each artist's space.
Index Art Center hosts the following residents currently, and there are rumors of more moving in soon! Diana Palermo, Patricia Dahlman, Spencer Frohwirth, COJO Collab: Colleen Gutwein and Joseph O'Neal, Irrelevant, And / Or Films, Jennifer Schwartz (Afterlife) and Sohoah Angela Lee, Agnes Deja, Jillian Keats and Gabe Gutierrez, Nine Worlds: Heidi Hussa and Linda Everswick.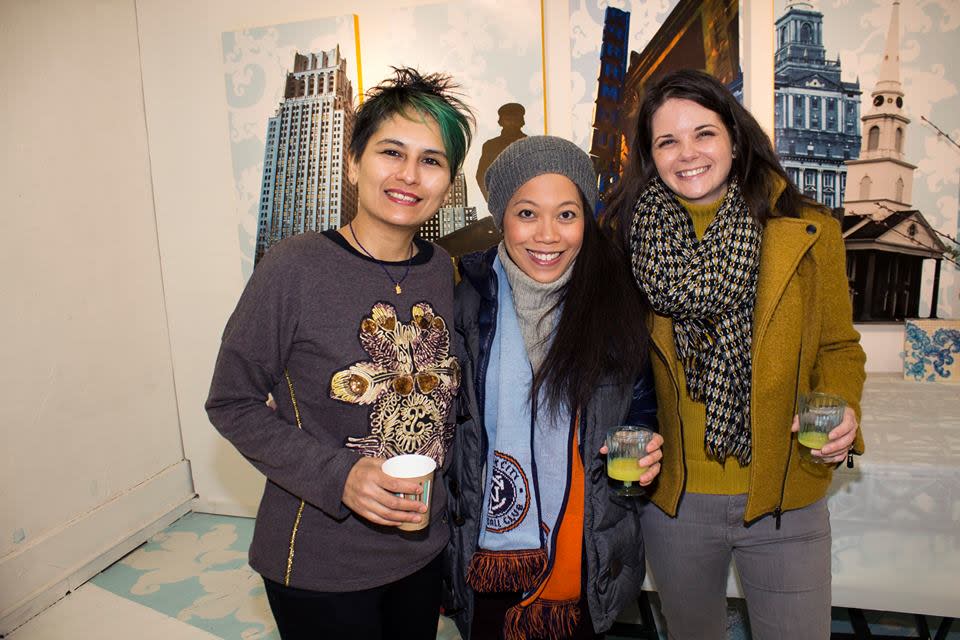 Gallery Aferro currently hosts Patricia Cazorla & Nancy Saleme, Mia Duran, Dominique Duroseau, Anne Dushanko Dobek, Gilbert Hsiao, Valerie Huhn, Hal Laessig & Yoland Skeete, Tasha Lewis, Jacob Mandel, Masakhane, Anne Q. McKeown, Julie Ann Nagle, Lori Roper, Kern Samuel, Michelle Suriel, Amanda Thackray, Mary Valverde, Ken Weathersby, Juno Zago. Among these keyholders there is a community organization in residence, and a writer in residence developing a play on the city's history as told by, and acted by locals. Project for Empty Space hosts Delano Dunn, Richard Hart, Jaret Vadera, Shoshanna Weinberger.
(Then, you've got one weekend to recover before Halloween.)
---
Evonne M. Davis and Emma Wilcox are working artists and cofounders of a Newark alternative arts nonprofit. Begun in 2003, Gallery Aferro offers exhibitions featuring local, national and international artists, a wide range of public events, a year-round studio residency program, educational offerings, group tours, a publication line, a gift shop and public art initiatives.