The Sweet and Hot Life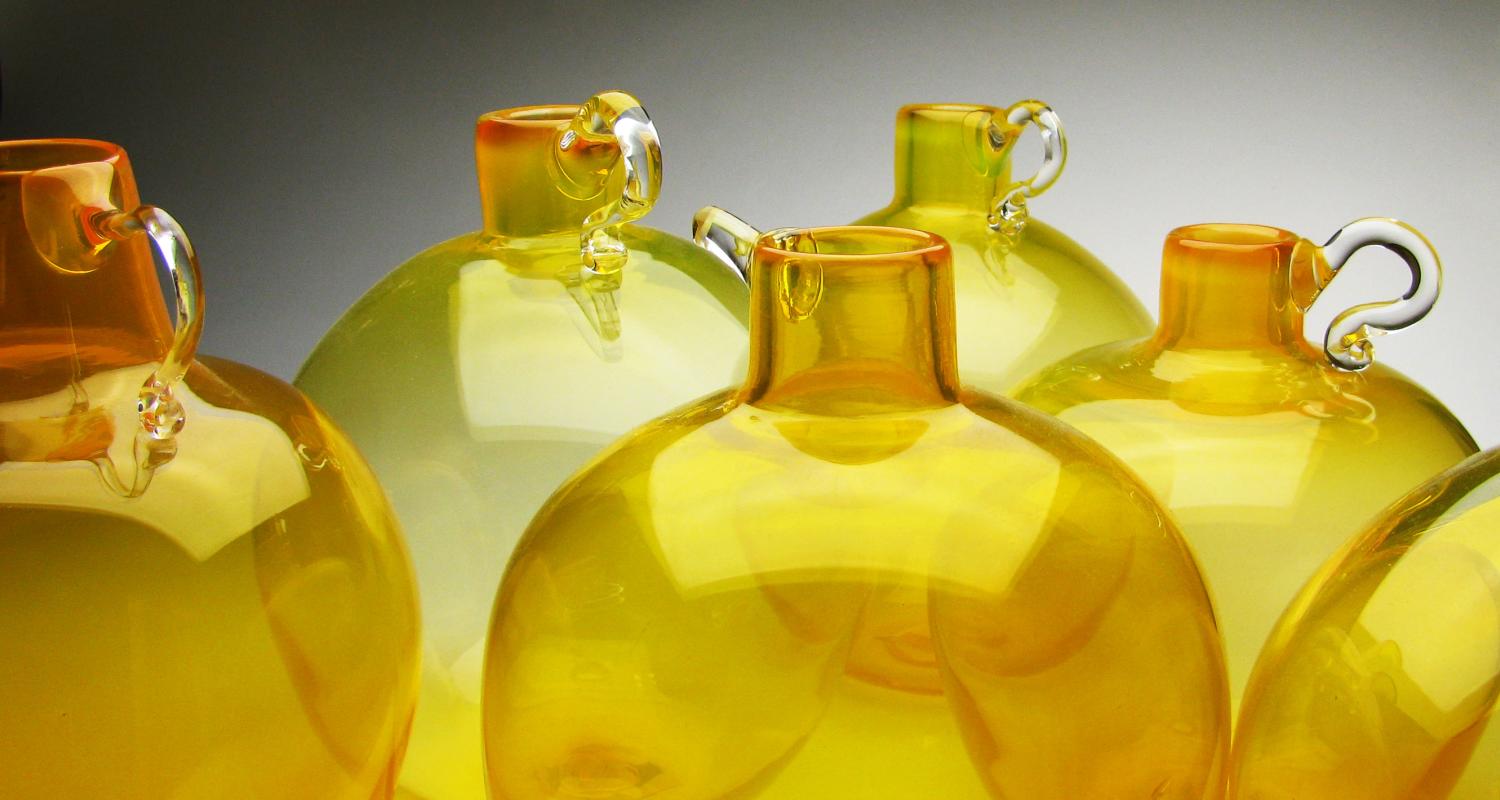 I think you should visit Glassroots. Soon. Yes, I do. All of our great poets and musicians and artists have been telling us for as long as there have been songs that your life starts to seem short when you stop having new experiences. And of course they sing this truth in vastly more lovely ways than me. But…
I think you should visit Glassroots and feel the heat. I think you should visit Glassroots and learn something new. I think you should visit Glassroots and that if you do you will feel more alive.            
Make an appointment by getting in touch with them ahead of time. You can get a tour of their facilities, and check out their shop, filled with sparkling, handmade glass. Or even better, sign up to take a class and make something! Anyone will tell you that the material can be intimidating initially, but the satisfaction of shaping molten matter is worth it. Yes, I said, "shaping molten matter." Sounds like the making of a world doesn't it? Heady stuff. And your support helps the community….
The story: founded fifteen year ago, Glassroots is a unique nonprofit organization where they "harness the fire and danger of glass-making to engage area youth. Our students develop patience, teamwork, creative problem-solving, plus the discipline and resilience they need to safely work with 2200 degree fire and molten glass. They gain hands-on experience in chemistry, physics, and math."                            
Danger. Transformation. Vision. Are you feeling something yet?
Yes, the fires are at 2200 degrees and they never go out.
Yes, there is a fire that never goes out. The human spirit?
Glassblowing as a human endeavor goes back to around the 1st BC. And I am so proud that here in Newark there is this immensely unique place where the youth of our community can make of themselves something new. Their current building is off Halsey Street, at 10 Bleeker Street. As in earlier eras of human trade craft, the offices are upstairs, and the great, orange, roaring furnaces and work benches are downstairs. It is a wonderful place, because it feels so contemporary and yet so ancient, so primordial. They have recently launched a scientific glassblowing program, connecting students with specialized, in-demand, and well-paying careers. They work with hundreds of young people in a variety of ways, and I have noticed that kids tend to stay involved with them long-term.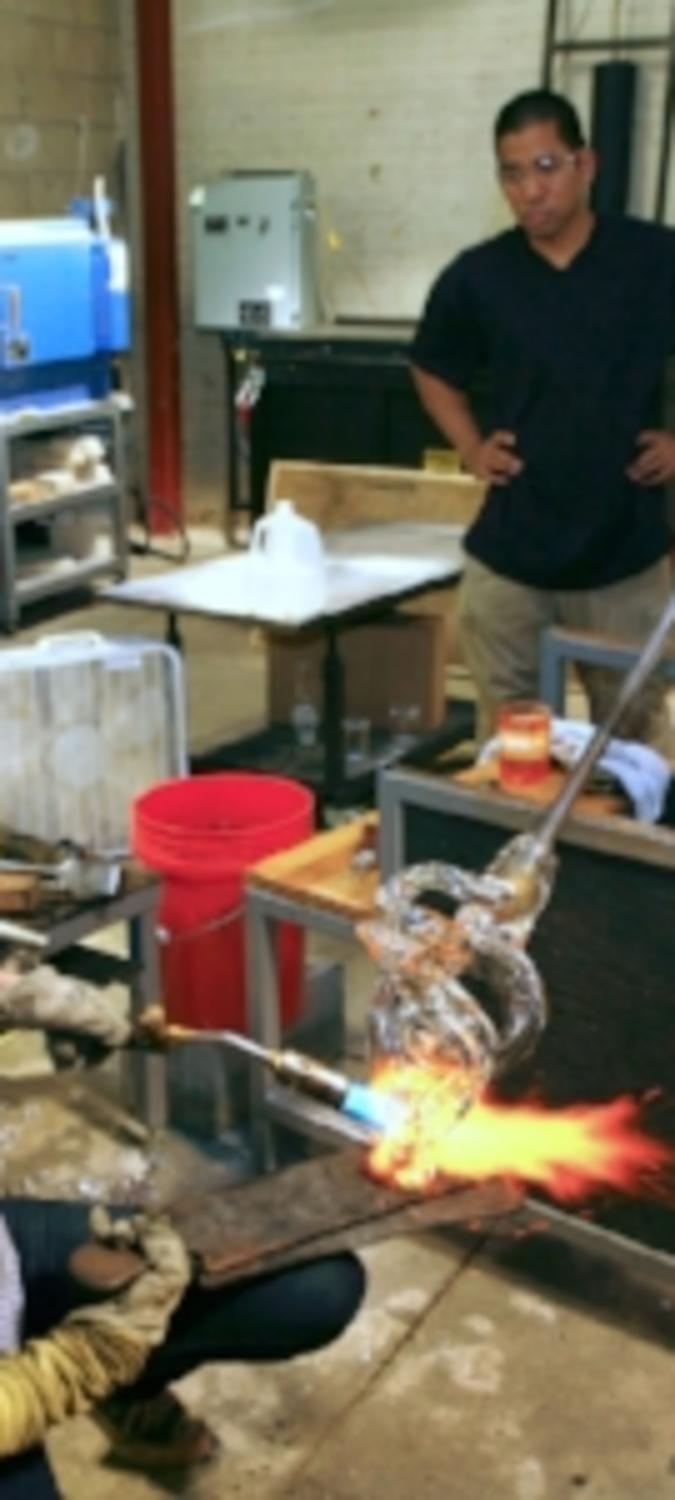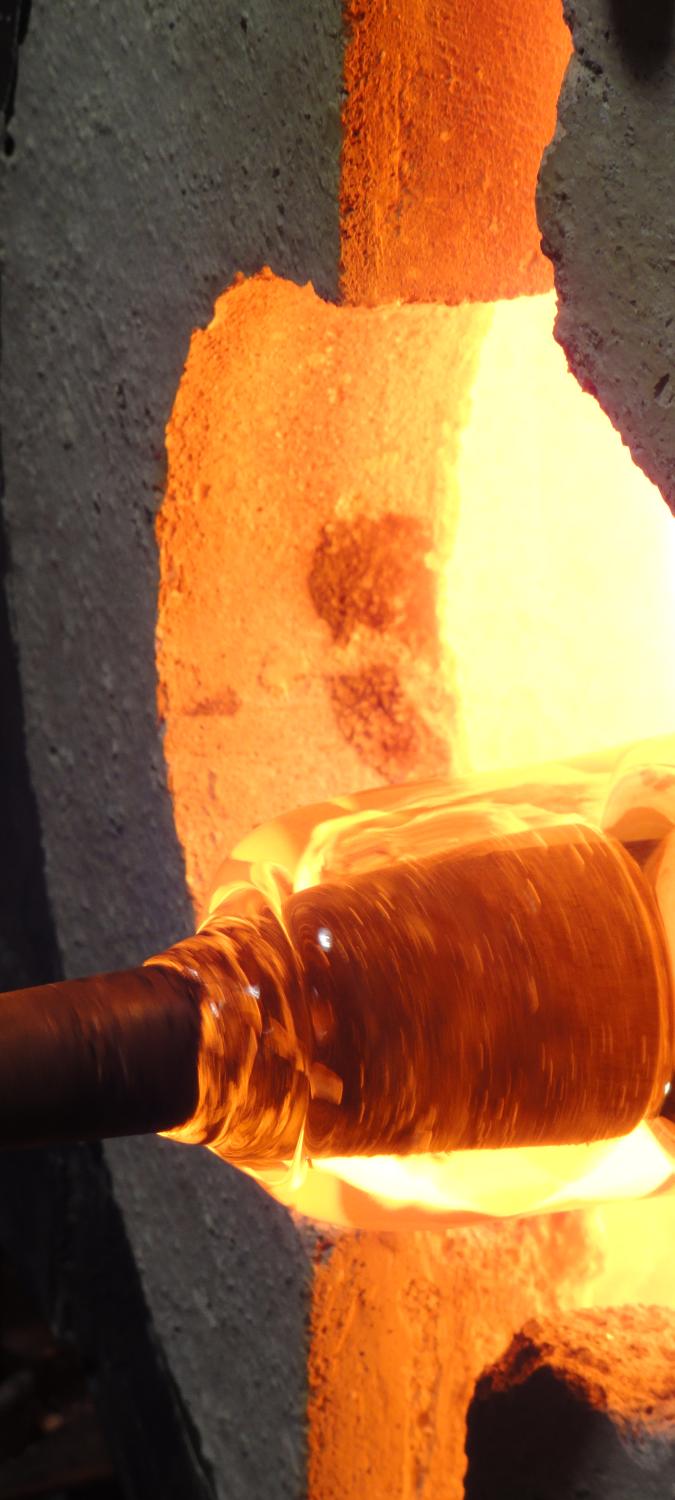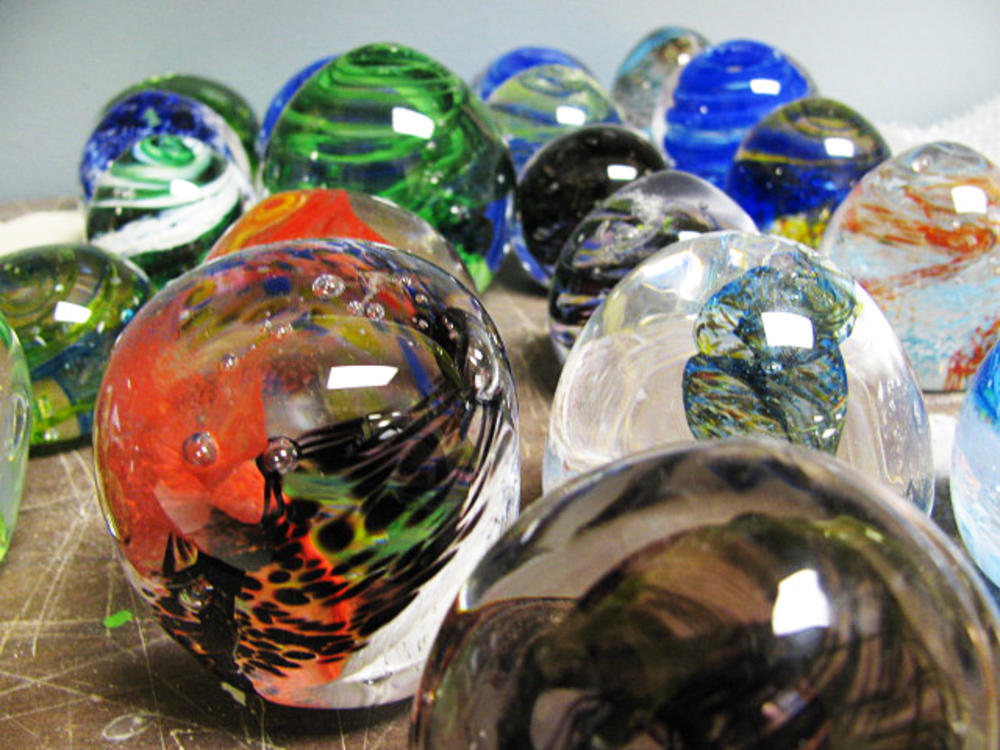 Another reason to love this place is that it employs artists! All of the instructors are awesome, I have known Kate and Jamie the longest and once heard about the time they helped a student make a glass sword. Truly, if you can imagine it, it can probably be made in glass.
There is a commissioned installation by Glassroots in Hotel Indigo, and on the side of the Greater Newark Conservancy's building- check it out when you visit the gardens! (another excellent place to visit in Newark). The latter is a personal favorite of mine because it is so bright and eye-catching- even on the greyest day it throws off little dancing bits of playful light.
Here are some of the things you can do or watch students and instructors do at Glassroots: Flameworking, which entails melting a glass rod over a gas burner, then wrapping the glass around a steel rod until a basic bead is created. Then using other colors one can add dots, lines, initials – whatever one wants. Similarly one can freely design small animals, flowers, etc. There is also kilnforming, in which objects are made with precut glass sheets place in a kiln for a given amount of time either flat or slumped over a metal or ceramic mold to create three dimensional forms – vases, soapdishes, glasses, etc. And finally, glassblowing. The tip of the blowpipe is first preheated; then dipped in the molten glass in the furnace. The molten glass is "gathered" onto the end of the blowpipe in much the same way that viscous honey is picked up on a honey dipper….
Tell me, do you feel the heat?
I think you should visit Glassroots. They change lives. Maybe yours.
---
Evonne M. Davis and Emma Wilcox are working artists and cofounders of a Newark alternative arts nonprofit. Begun in 2003, Gallery Aferro offers exhibitions featuring local, national and international artists, a wide range of public events, a year-round studio residency program, educational offerings, group tours, a publication line, a gift shop and public art initiatives.