ART > EWR > GRU
In which we connect with artist siblings Manuela and Thiago Eichner, who live and work between Newark, NJ and São Paulo, Brazil.Thiago Eichner is an artist, exhibition designer and art director, Together with his sister Manuela Eichner, he is completing creative research inspired by legendary NJ artist Robert Smithton's Spiral Jetty to be launched in the spring 2016.Back in Brazil, he was part of the Poetry Experimental Theater Company Pegos no Ato and worked as a performance artist, including a four years residency with the Rock'n'Culture Club Porão do Beco, in Porto Alegre, RS.
Manuela Eichner has been collaborating with diverse artists such as "Cambana," a video project about a residency in a Calón gipsy camp in the northeast of Brazil, and "SEU – Semana Experimental Urbana (Urban Experimental Week)," a collective produced residency featuring performances by more than 90 artists in the streets of Porto Alegre, RS. Manuela also works as an illustrator, producing weekly works for diverse newspapers, such as Folha de São Paulo; and magazines like Trip.
Q: Where are you both originally from?
We were born in a very small town in the south most state in Brazil called Arroio do Tigre. Because our birth town is so small, it was very common for parents to send their kids to complete their high school in a bigger city. We were both sent to Santa Maria, an educational mecca recognized all over Brazil.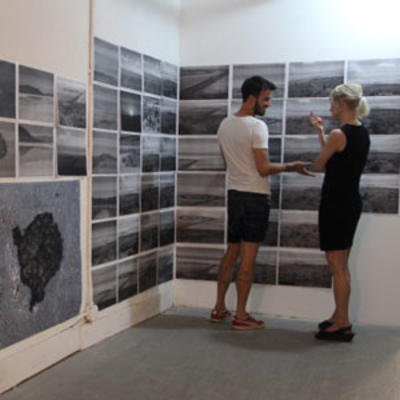 It was there we both started exercising our artistic souls, engaging with other creative people, listening to different voices and fostering our minds towards openness and acceptance. I completed college there and then moved to São Paulo. Manuela went to Porto Alegre, the capital of the state and the host of the Mercosul Biennial, where she studied Fine Arts at the Art Institute of the University of Rio Grande do Sul.
Q: What are some early inspirations? Did you always know you were artists? Do you have other family members who are artists?
We don't have any other artist family members per se, but both our parents have very artistic souls. Our mom was a great influence to me. She is a Portuguese literature professor and introduced us to books since a very early age. I spent my childhood in the library, what I am very thankful for.
Our dad is a fantastic craftsman. He can built anything out of anything. And he spent part of his life working in print production. He has collaborated with Manuela many times. Out of that, we followed very different paths that always lead ourselves to meet in the middle and share experiences.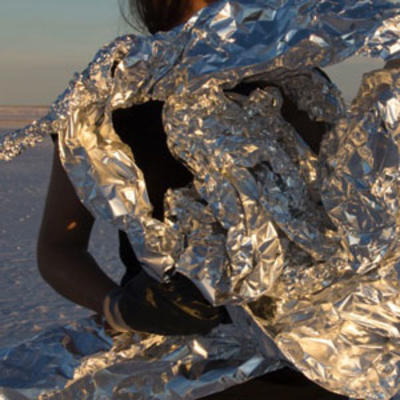 Manuela fully embraced art earlier than me, despite being younger. I flirted for a long time with nightlife culture and music. No money, but a lot of make-up and delightful fashion. We had collaborated many times and one is always editing the work of the other with very attentive eyes.
In 2014, after 5 years living apart (I was living in New York and Manuela in Sao Paulo), we won an award here in the US and started creative research on the mythical Robert Smithson's Spiral Jetty, infusing it with a lot of our Brazilian references, combining Smithson with Helio Oiticia and Lygia Clark.
Newark plays an important part in this work! As soon as we came back from our pilgrimage and open studio immersion at the salt flats of the Great Salt Lake, we completed a residency at Gallery Aferro, where we started editing our story that is coming out as a book this spring.
Q: How did you end up living in Newark? For each of you, how often are you back
and forth between the two countries?
Newark has a growing and effervescent Brazilian community. Since I moved to NYC back in 2008, I made many friends that lived here. So three years ago, in search of a cheaper rent and a larger living/working space, I moved to Newark.
It was a great surprise how welcoming and strong the art community here is. As soon as Manuela came to visit, she also felt home. There is something about Newark downtown that reminds us a lot of Sao Paulo. The exchange Brazil-USA is fundamental for both our creative processes.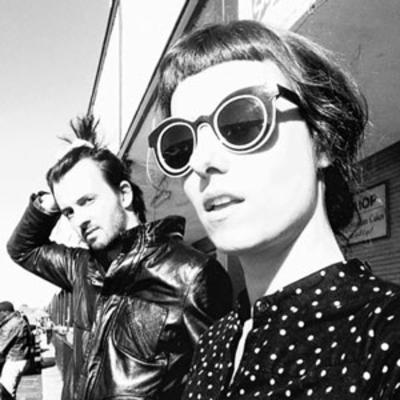 Q: How do your practices converge, or influence each other?
First of all there is camaraderie. We were very lucky to find the best kind of friendship attached to family. And then it comes hard work and admiration. Manuela shocks me all the time with how much she studies and researches art. She pushes me all the time!
Manuela also has a more organic creative process while I am more attached to a sense of historicism and logic. It is a clash that works well together.
Q: Many of your projects seem socially-engaged, or in public space- tell me more about that. How are your projects influenced by place?
It is the essence of living: engagement, awareness and curiosity. That does it all.
Q: What project or projects upcoming are you most excited about?
We are both very excited to present our Spiral Jetty inspired project this spring. It has been a two years long of refinement and editing… and arguments… lol… and love. We collaborated with a great group of people, and that is also one of the reasons we let the project grow in its own time.
We met people along the way that got interested, sometimes fascinated by the idea, and they ended becoming part of the artwork, bringing new resources and infusing it with more ideas. We hope to launch the book with an exhibit here in Newark, where the project took body and gain force.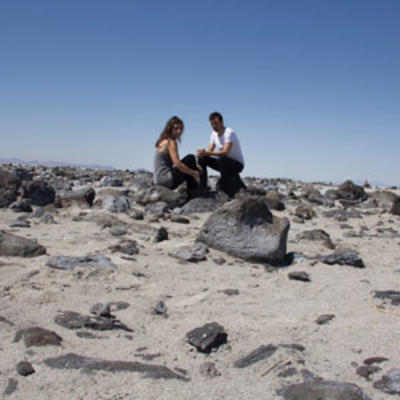 Q: What would you suggest to people visiting the Ironbound to do or see?
There are a couple of to go places in the Ironbound we like, and they are both related to food. Pão da Terra is a Portuguese bakery that offers the best selection of breads and sweets in town. Boi na Brasa is a fabulous Brazilian steak house.
---
Evonne M. Davis and Emma Wilcox are working artists and cofounders of a Newark alternative arts nonprofit. Begun in 2003, Gallery Aferro offers exhibitions featuring local, national and international artists, a wide range of public events, a year-round studio residency program, educational offerings, group tours, a publication line, a gift shop and public art initiatives.