Blink Fitness Newark
Blink Fitness has officially opened in Newark's Ironbound neighborhood on April 27, 2018. The former bank at the triangle at Market and Ferry Street has been under construction since October 2017.
Although there are several fitness options in the Ironbound, General Manager, Milton Olivero, truly believes the Blink stands out.
"We're the first gym that puts mood above muscle" he says.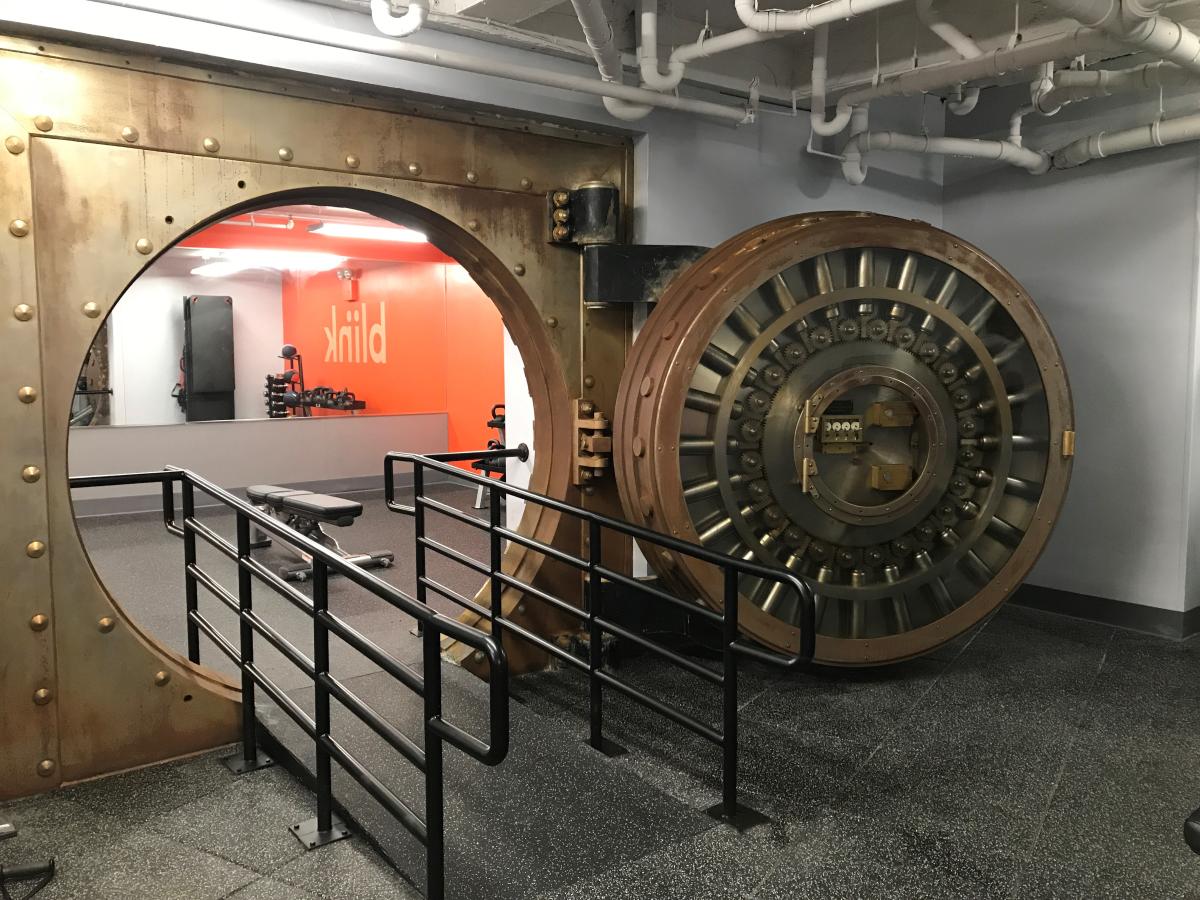 And from the moment you walk in, that is certainly evident. The staff, known as mood lifters look to deliver of five specific things: cleanliness, friendliness, affordability of personal training, gym design, and energizing music.
"We cater to the environment rather than way members' perceive of themselves. We know that if they like the environment they'll come to the gym more and eventually they'll like the way they look" Olivero elaborates on goals of the mood lifters to make members feel at home and comfortable.
Some of the challenges, as mood lifters, include changing attitudes – their primary focus being the mindset.
"If you're on the fence of joining a gym, or if you had a negative experience, then this is the place to be. All the mood lifters live in the area… which gives this a family feel."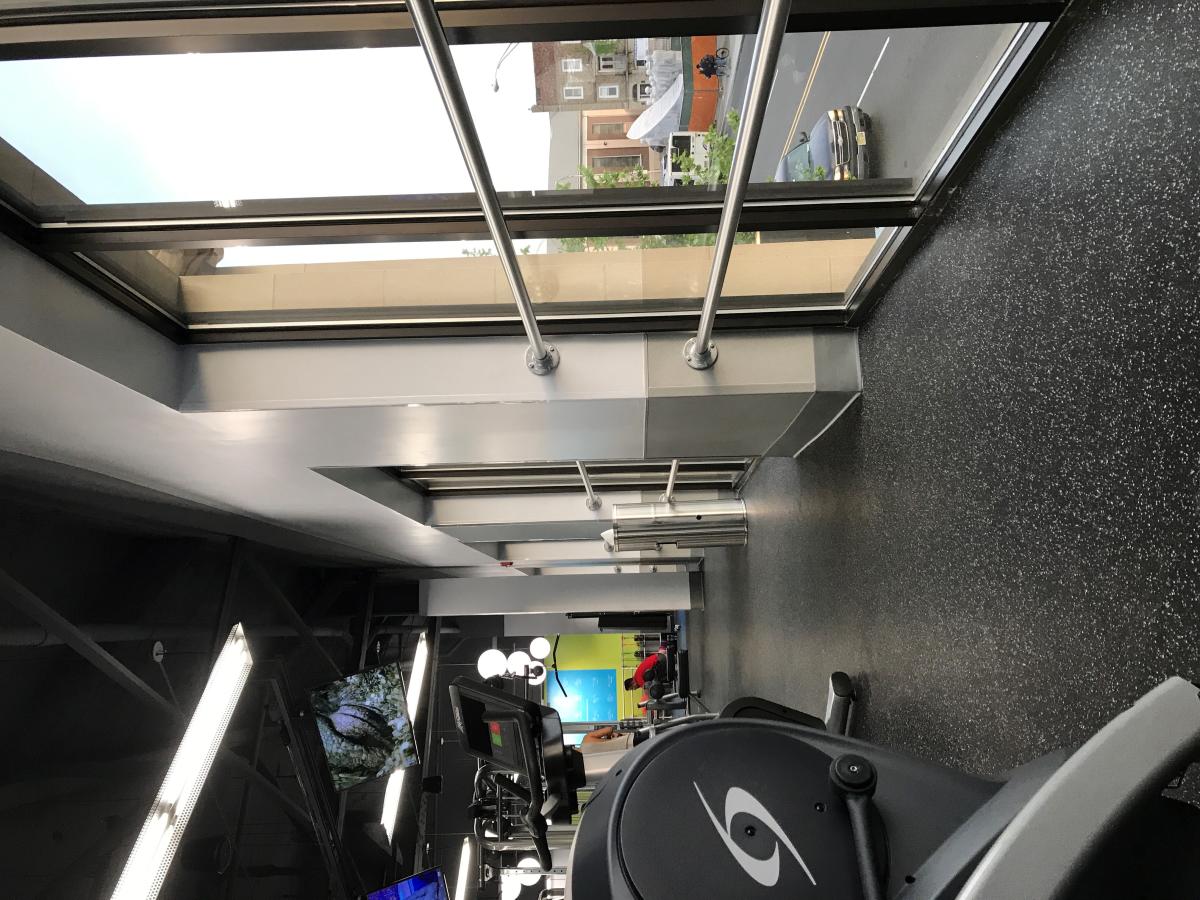 Blink fitness boasts three levels. The first being for the front desk and modern locker rooms which include vending machines for items you may have forgotten – such as earbuds or a masterlock. The second floor is dedicated to their signature stretching area, which Olivero calls "like a jungle gym for adults" and their cardio machines. The basement is where the strength equipment is kept and the still fully-intact bank vault door – making for a very unique gym selfie.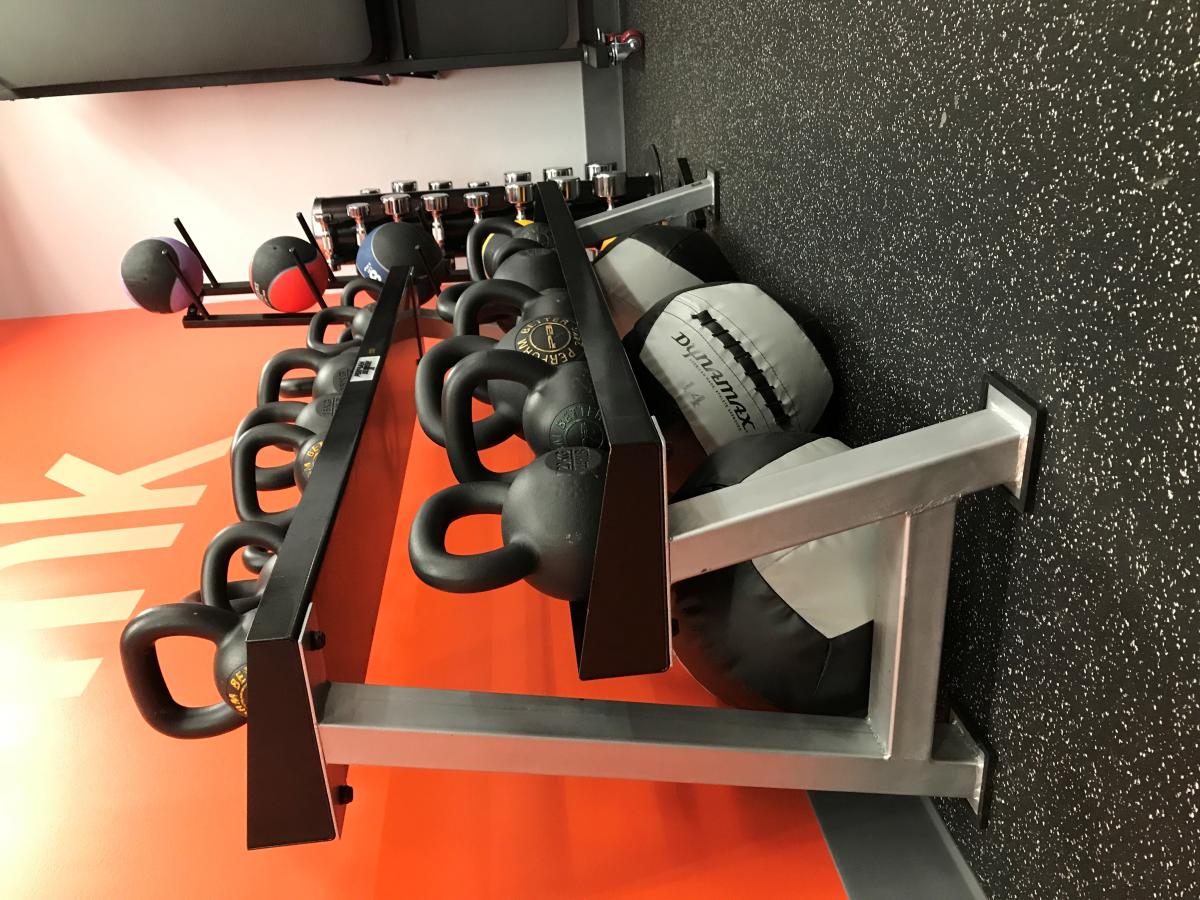 Blink is open Monday through Thursday 5:00 am to 11:00 pm, Friday 5:00 am to 10:00 pm, and Saturday and Sunday 7:00 am to 7:00 pm. Their affordable memberships start at $15 per month and range up to $26 to include various perks and over 60 locations including Manhattan. The location is ideal for commuters – located directly across from Newark Penn Station.
"You don't have to worry about being judged here" Olivero say. "You can feel like this is a home away from home. So if that's what you're looking for, this is the gym for you."
---
Shayla Castrelos is the founder of fashion and lifestyle blog, SundayShay.com. She works in New York City full time as a legal assistant as well as being in full-time pursuit of trends, restaurants, and nightlife. She has a degree in Journalism from Rutgers University Newark Campus. She is based out of Newark, where she currently resides.