U.S. Presidents Visit Newark
Just last month, President Barack Obama's presidential motorcade made its way through downtown Newark, striking awe amongst onlookers that peered out of office windows and gathered on Broad Street to catch a glimpse as a line of sleek black cars rolled by.
In town to highlight the successful strides our city has made on criminal justice issues and substance abuse treatment, which the President called "a model for the good work that is being done sporadically around the nation," he first made a stop at Integrity House, a treatment center on Lincoln Park, and then delivered an address at the gorgeous Rutgers-Newark Law School building.
But 44 is hardly the first President to put Newark on their list of places to visit. For over 200 years, American Presidents have made it their business to take advantage of the terrific tourist attractions and ease of travel to and from Brick City. Let's take a look at some of the standout Presidential Newark visits, through the years, according to Old Newark Memories: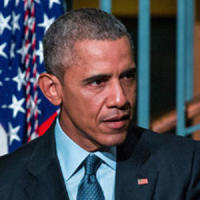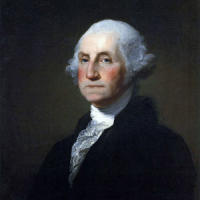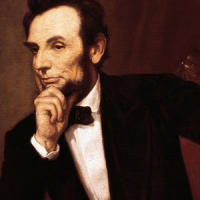 1777 - After impressively defeating the British in a battle at Princeton, General George Washington set up camp at his winter home in Morristown on January 3, 1777. Over two winters, Washington made several trips to Newark to visit Captain Nathaniel Camp's home on what is now Broad and Camp Streets and attended church services at Trinity Church on Broad Street.
1861 - President-Elect Abraham Lincoln arrived in Newark via the Morris and Essex Station on North Broad Street on February 21, where he was greeted by a carriage drawn by four gray horses, in a procession that moved from Broad Street to the Chestnut Street Station. Despite heavy snow, 25,000 of Newark's 71,000 residents lined the procession route to cheer their president on.
1880 - Ulysses S. Grant attended the unveiling ceremonies for a life-sized statue of General Philip Kearny in Military Park on December 28. Afterward, Grant had lunch at the home of Senator Frederick T. Frelinghuysen on Military Park.
1911 – Former President Theodore Roosevelt unveiled the brand new statue of Abraham Lincoln placed in front of Newark's Essex County Court House on May 30.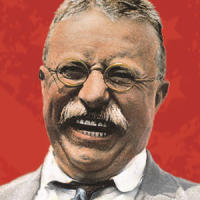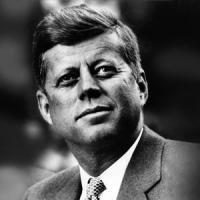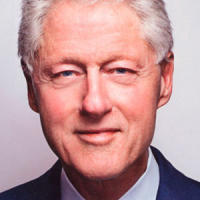 1916 - President and Mrs. Woodrow Wilson checked into the newly-opened Robert Treat Hotel on May 17 to attend a celebration of the 250th Anniversary of the settlement of Newark by Captain Robert Treat, a Puritan from Connecticut. The President and First Lady stayed in a luxurious fifth floor suite, which has since been designated as the "Presidential Suite." The Robert Treat Hotel remains open and is now a national historic landmark.
1960 - Presidential candidate John F. Kennedy arrived in Newark and made a speech at Newark City Hall on September 15. Then on November 6, Kennedy gave a speech at the Mosque Theatre on Broad Street, which is now Newark Symphony Hall, that was attended by a capacity crowd of almost 3,000 attendees. He defeated Richard Nixon in the presidential election two days later.
1975 - On October 4, President Gerald Ford motored from Newark Airport to the Robert Treat Hotel where he attended a reception with Republican notables, posed for a photos with candidates for State Assembly and spoke at a fundraising dinner.
1995 – President Bill Clinton visited Newark Airport to greet Pope John Paul II upon his arrival in America to participate in the 50th Anniversary of the United Nations on October 4th.

2000 – During his campaign for the presidency, George W. Bush attended a Republican fundraiser at the Newark Airport Sheraton Hotel on June 24th.  He also took a tour of Port Newark during his visit.
Want to feel presidential on your tour of Newark? Reserve the Presidential Suite at the Renaissance Newark Airport Hotel or the Hilton Newark Penn Station to get the royal treatment.
---
Lauren Craig, also known as InaWordFab, is the Glambassador of all things fashion, art and entertainment in Newark. When she isn't busy practicing law or watching reality television, Lauren is devoted to inspiring others to live their most fab and fulfilling life...and world peace. Visit inawordfab.com for more and be sure to follow her life in the fab lane @inawordfab on Twitter and Instagram
Photo Credits: Getty Images