Newark Celebrities
Find out where these hometown heroes like to hang out...
Shakur Stevenson:
This Olympic Champion unloads his secrets to Silver...
Shakur Stevenson credits these favorite childhood spots for helping to build him in to the athlete and person he is today:
The Boxing Gym "is where I honed my skills since childhood" (Originally at Elite Heat and now at my grandfather's boxing gym in the Boylan Street Recreation Center)
Nat Turner Park: "love to play football with my friends at Nat Turner Park"
The JFK Recreation Center where he plays basketball
My favorite place to eat in Newark is "my Mother Malikah's house. She cooks me the best spaghetti"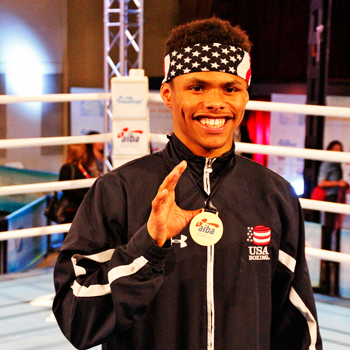 Michael B. Jordan:
This rising Hollywood Star shares his secret sandwich shop...

Hawthorne Deli & Grill: - "I always order the Italian Chicken Sandwich with fries...the best in town".
New Jersey Performing Arts Center: "My aunt feels so much joy working as a volunteer for various arts and children's programs...it taught me the importance of community service".
Arts High School: "I was so fortunate to attend a high school that was filled with students and staff passionate about expressing themselves through the visual and performing arts... I loved it"
JD Williams:
Actor JD Williams gets his fiction fix at...

Fortress of Solitude: "It's where I get my fiction fix, they stock my favorite comics the Incredible Hulk and Dead Pool".
PSEG Plaza: "I love relaxing at the PSEG Plaza, serene, calm and totally unexpected".
Newark Public Library: "I am an avid reader, particularly history and non-fiction."
JD loves exploring the Newark Museum and Library to research art.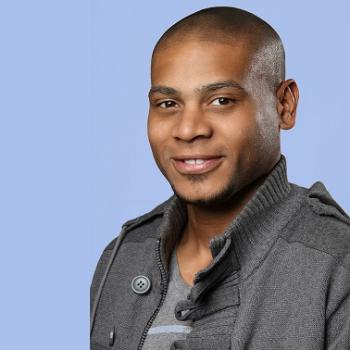 Mikki Taylor:
"There's an old adage that says "home is where your story begins."

I came of age in an era where the pursuit of purpose was key and I couldn't be more proud that Newark is the City of my birth.
Destinations: "I couldn't be more thrilled that Newark is home to WBGO, the greatest jazz station in the world! I love wandering the Newark Museum and taking in new exhibitions as well as getting lost, at the Newark Public Library where I used to dream a world as a child".
Dinner at 8: "Heading to dinner at Nico's or The Chateau of Spain in the heart of downtown Newark. I also love to spice things up and when I do, I gather friends and head straight to Dinosaur Bar-B-Que on Market Street for my favorite salmon dish".

Melba Moore:
Disco Queen Melba Moore loves sings the praises of ...
NJPAC: "I love going to see entertainment at the NJPAC wonderful venue".
Arts High School: "I love Arts High it is the place where I received my training to become a artist".
Rose Street: "The Memories of rose street still remain with me, what a charmed time"

Ken Danyeko:
Grab a table at 3 time Stanley Cup Champion's favorite Ironbound eatery...


Prudential Center: "My home away from home. There's always such excitement in the building, from hockey to concerts and everything in between".
Ironbound: "Really all the restaurants, but my all time favorite is the shrimp in garlic sauce at Boi na Brasa".
Love garlic shrimp at Buena Brassrie
NJPAC: "Love concerts in smaller venues like NJPAC".
Joe Piscopo:
No joke, comedian Joe Piscopo can't get enough of...

Club Piscopo: "My new comedy club coming soon to 53 Edison Place and one in Teacher's Village...coming soon."
The Cathedral Basilica of the Sacred Heart: "The most beautiful in world"
Ironbound: -"It's where my Mom was born".

Savion Glover:
Choreographer & Tap dancer extraordinaire spends his free time at...

HooFeRzCLuB: "My studio and school for tap is a sacred place to me. I am happy to have this facility to share the dance to students from around the world". 
Newark Bible Fellowship: "I have fond memories of my childhood church and vacation bible school. The community was more than church goers, they became family".
Newark: "I love being a product of Brick City. Media often focuses on negative aspects of Newark. I am honored to be part of the lineage of love, talented artists and entertainers that were born and raised here".
Christian McBride:
Legendary bassist always swings over to...
NJPAC: "I have a very strong bond with NJPAC. I feel that I'm somewhat a part of its growth, having performed there in its inaugural 1997-'98 season. 
WBGO: "The jazz world has always been a diverse community with a collection of genius minds and personalities. WBGO is not only a part of that community, but it has so creatively brought the sounds of that community to listeners all over the world. 
Newark Museum: "My first visit to the museum was in 1991. I don't remember what exhibits I saw, but I do remember coming back through the years to not only take in some art, but to also perform there. It's a very special place for everyone to grow - children AND adults. "