New Year Countdown
Where did the time go? Autumn leaves have fallen, the skies are dark by 6 pm and a whole new year is just around the corner. Winter is so close I can practically taste it! But that doesn't mean it's time to hibernate. In fact, there is still plenty of time left in 2016 to embrace the iconic attractions that Newark has to offer. 
Whether you're looking to catch your first Devils Game at Prudential Center, line dance at Newark Symphony Hall or take in the Christmas Tree Lighting at Championship Plaza, Brick City has just the attractions to get you into the holiday spirit.
The holidays are also a great time to allow yourself to indulge in some of the culinary delights that Newark has to offer all year round, including the outstanding egg custards at Teixeira Bakery, the seriously scrumptious Grilled Hennessy Wings at Taste Venue and the warm and toasty Spanish Coffee at Spanish Tavern. 
Ready to countdown to the new year? Check out 10 reasons why the holidays are a great time to visit Newark, below.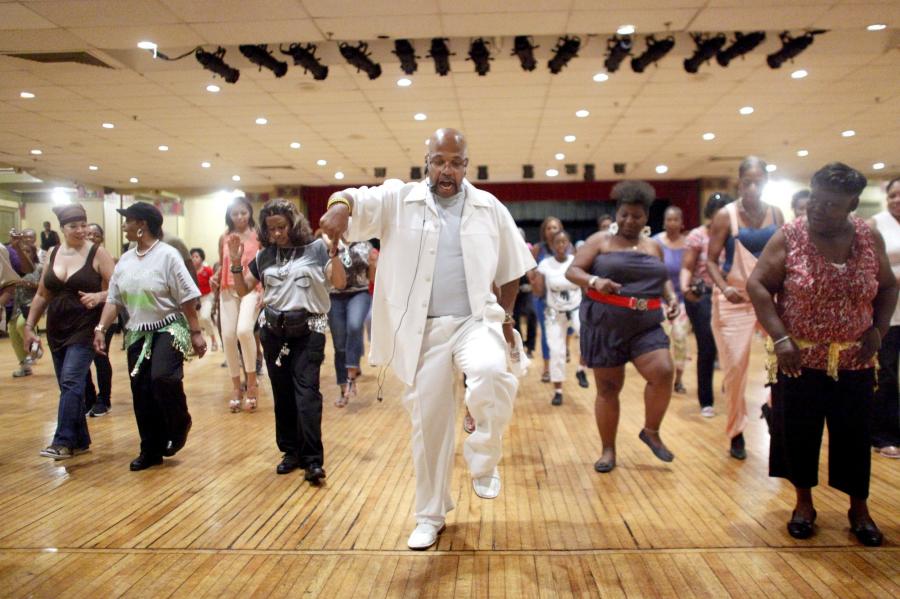 1.  Get your Line Dance On at Symphony Hall
Dallas may have country line dancing, but Newark has soul! On the second Friday of each month, Newark Symphony Hall's Terrace Ballroom turns into a flashy fun time courtesy of the long-running Soul Line Dance Party. Featuring catered dinners, card games, a cash bar and crazy fun line dance lessons from some of the area's top instructors, it's a guaranteed good time. Brush up on your Cha Cha Slide as you kick, turn and bounce to the hottest R&B and soul tunes. The last party of of the year will take place on Friday, December 9th.
2.  Celebrate the Nguzu Saba at NJPAC
NJPAC's 18th annual Kwanzaa Festival returns to Newark on Saturday, December 17th! A not-to-be-missed celebration featuring an artisan marketplace, arts and crafts, live music and cultural dance, this free festival is the perfect outing for the entire family. As an added bonus, you can experience NJPAC's state of the art amenities while you explore the rhythms and culture of the African diaspora. This year's Country of Honor is Cuba, so the fun will have a Latin/Caribbean flair.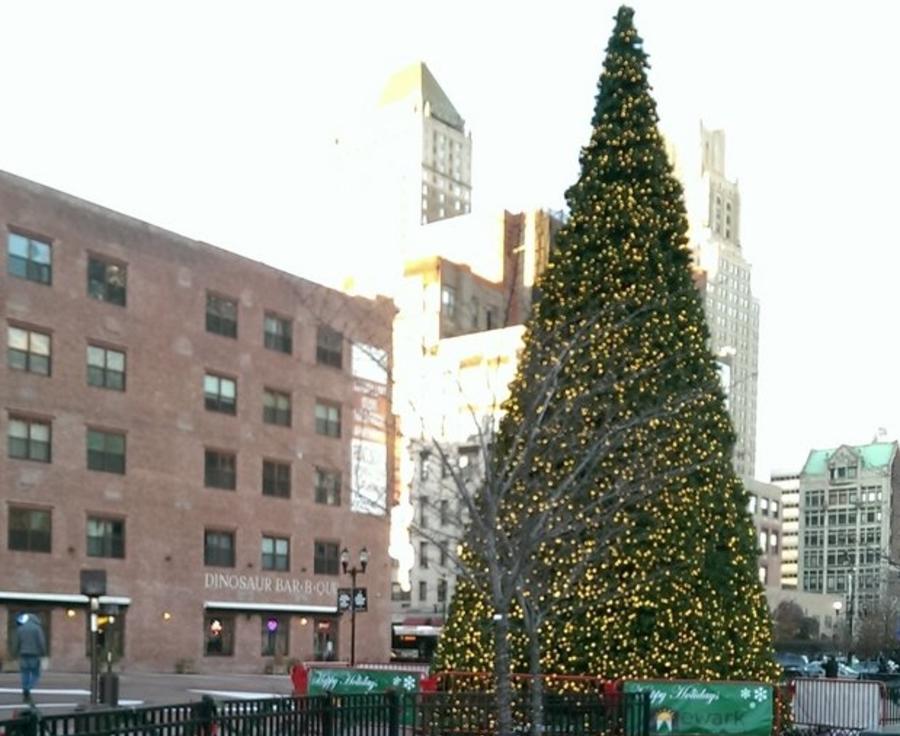 3.  Light up the night at Downtown Newark's Tree Lighting Spectacular
Celebrate the season at the annual Newark Downtown District (NDD) Holiday Tree
Lighting Celebration in Championship Plaza. In partnership with the New Jersey Devils,
each year NDD adds a ton of sparkle to Downtown Newark by lighting a 40-foot-tall holiday tree before thousands of cheering people. With live performances by R&B stars Blu Cantrell and Sunshine Anderson, revelers will also enjoy free photos with Santa, giveaways and carnival games. Join the festivities on Tuesday, December 6th.
4.  Feast with Family and Friends at the Ballantine House
One of Newark's National Historic Landmarks is the Ballantine House, which dates back to 1885 and is wonderfully maintained by the Newark Museum. During the holidays, the Ballantine House turns into a replica of a traditional home at Christmas time in late Victorian Newark, with touches of English, German and Dutch holiday traditions. Step back in time to learn about 19th-century life and culture through January 8th, 2017 by visiting this historically-accurate installation.
5.  Get in the Game at The Rock 
Newark is the home of the ultimate destination for hockey fans, Prudential Center. The championship-caliber home of the NHL's New Jersey Devils, "The Rock" consistently delivers a great fan experience. There truly isn't a bad seat in the house! Newark's world class arena will host six Devils home games this month, and adds new events every day for every lover of fun and entertainment in your family.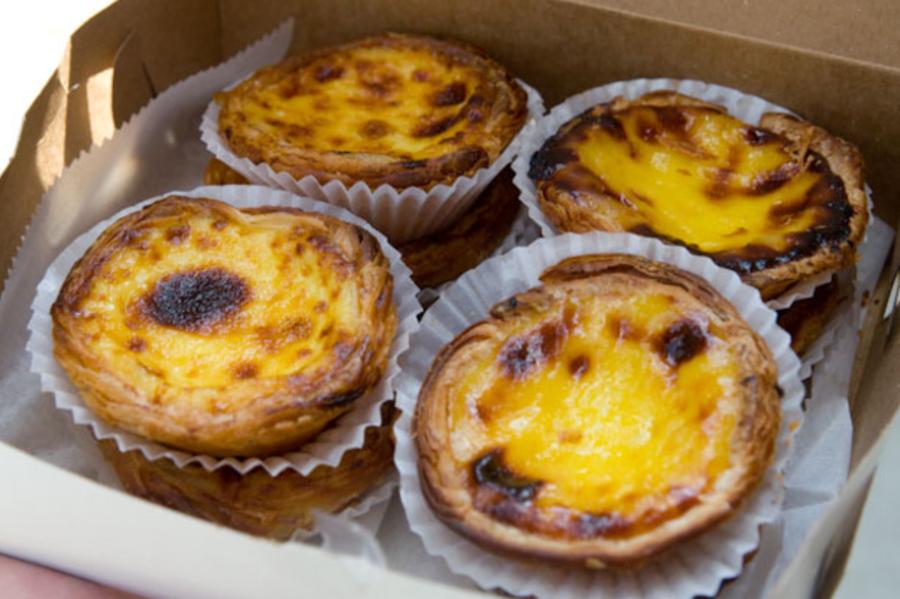 6.  Bite into a Bit of Brazil at Teixeira Bakery 
Don't show up to that holiday gathering empty handed! Stop by Teixeira (pronounced Tay-share-ah) Bakery on Ferry Street for a dozen of their freshly baked pasteis de nata. Well known for being the best in the area, this popular Portuguese pastry has a flaky crust, creamy egg custard filling and a caramelized surface. Pro tip: buy an extra dozen to take home and freeze so you can experience a little slice of heaven anytime you have a craving!
7.  Experience a Very Happy Ending at Spanish Tavern
Hungry? It's always a good idea to head to Spanish Tavern, a longtime Newark staple serving up traditional dishes in a formal but friendly setting. But please don't forget to save room for a post-dinner Spanish Coffee, a classic winter beverage that's like a coffee, after dinner drink and dessert all in one! Stop by this season to taste this sweet concoction of coffee liqueur (Kahlua), rum and coffee topped with whipped cream.
8.  See why Calandra's is Synonymous with Freshly Baked Bread
Spend a little less time baking this holiday season and let the experts do it for you! For over 50 years, Calandra's Bakery has baked hot and crusty bread on the premises, along with sweet treats that even the most demanding customers can count on. Put this on your holiday party to do list: cannoli, lobster tails, tiramisu and a pretty little gingerbread house for good measure! This family business has two other locations in New Jersey, but I'm partial to the original.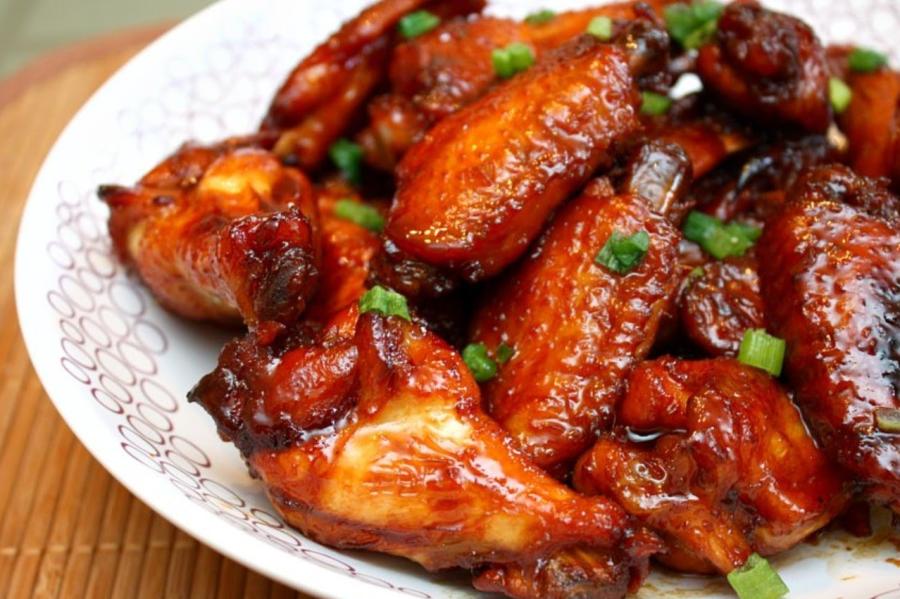 9.  "Falling Off The Bone" Bliss Awaits You at Taste Venue 
Four words: Grilled Hennessy Honey Wings! If you haven't yet experienced Taste Venue's Famous Grilled Wings, please make it your business before the clock strikes midnight on December 31st. This popular happy hour spot situated right across from Prudential Center may have an extensive bar, but it's the food that will keep you coming back! The grilled wings in eight flavors (I'm partial to the Hennessy Honey) are so juicy and delicious that the meat falls right off the bone. Yum!
10.  Have a Big Brazilian Burger at Hamburgao
Been watching your waistline all year? Indulge your appetite at Hamburgao in the Ironbound, a local favorite serving up traditional Brazilian burgers so good, they were worthy of a feature on The Travel Channel show, "Burger Land". Be forewarned: it will take two hands and lots of napkins to enjoy the giant Cheese Tudo, a juicy beef patty garnished with mozzarella, a slice of ham, crispy bacon, a perfectly fried egg, sweet corn, crunchy potato sticks, lettuce, tomatoes and a special sauce, all on a soft Portuguese roll. You will not be disappointed!
---
Lauren Craig, also known as InaWordFab, is the Glambassador of all things fashion, art and entertainment in Newark. When she isn't busy practicing law or watching reality television, Lauren is devoted to inspiring others to live their most fab and fulfilling life...and world peace. Visit inawordfab.com for more and be sure to follow her life in the fab lane @inawordfab on Twitter and Instagram.