Visit Newark this Holiday

Join the fun and festivities in Newark this holiday season
The 'ho, ho, ho-lidays' are approaching and there's plenty to do in the Brick City this season! Come for the amazing deals in retail, dining and much more; stay for the world-class lodging and entertainment.  Everything you need for a prosperous holiday season, you'll find it here in Newark! Here's a brief rundown of some of the best activities and fun-filled annual events to add to your calendar.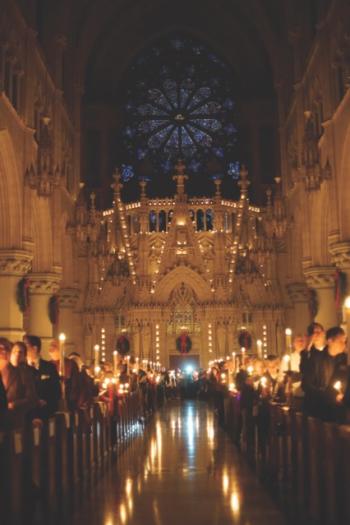 Navidad Latina 2016
*The Cathedral Spanish Choir under the direction of Olfary Gutiérrez, will present Ariel Ramirez's "Navidad Nuestra" along with Villancicos Tradicionales. Come celebrate Christmas from the many aspects of Latin-American and Spanish traditions.
Friday, December 9, 2016 @ 8 pm (doors open at 7 pm) Free-will Offering.
Cathedral Basilica of the Sacred Heart's Christmas Carol Sing
Deck the Halls at the Cathedral Basilica of the Sacred Heart! The stunning gothic hosts its 46th Annual Christmas Carol Sing, a classical music concert featuring some of the most talented musicians from around the world.  It draws many spectators every year, all eager for the chance to hear the world-class choir sing to the delightful sounds of the brass, pipe organ and percussion players. All performances are accompanied by candlelight, creating an intimate ambience in a sea of thousands. The fifth largest cathedral in North America is best known for its statuesque body, beautiful tapestries and stained glass windows. In fact, it is home to the largest stained-glass window in the world, the great Rose Window, which is just above the cathedral's main entrance. Individuals with varied religious beliefs are impressed with the beautiful holiday décor and especially its scarlet poinsettias! The cathedral also hosts many concerts during the year, which are open to the public. Check out the Christmas Carol Sing for a truly outstanding performance!
December 14 & 15, 8 p.m. (doors open at 7 p.m.). Free-will offering. 
Newark Museum's Ballantine House Self-Guided Tour
Grab your friends and get ready for a self-guided home tour unlike any other! The Ballantine House is among the most impressive mansions in the entire city! Once occupied by the famous Ballantine family, of beer brewery fame, today the mansion is open to the public as a part of the Newark Museum. Built in 1885, this 27-room-stunner includes period rooms, galleries and an impressive dining room. It is a picturesque vision of the finer things afforded to its upper-class citizens in the 19th century. Now, its rich history is enhanced by vibrant decorations during the holidays, showcasing English, German and Dutch cultural influences. Make sure to add this tour to your holiday checklist and visit the Ballantine House this Christmas season!
Feasting with Family and Friends: Christmas in the Ballantine House
November 25 – January 8, 2017.
New Jersey Performing Arts Center's 18th Annual Kwanzaa Festival
Song, dance and activities galore, this festival is sure to be far from a bore! NJPAC does an outstanding job of bringing Africa to Newark at its annual Kwanzaa Festival.  Now in its 18th year, the highly successful festival has activities both adults and children will enjoy! Kwanzaa, which takes place December 26 through January 1, pays homage to African Heritage through African-American culture. There are seven principles of Kwanzaa, collectively known as Nguzo Saba. Each day of the holiday, celebrants place emphasis on a different principle (unity, self-determination, collective work and responsibility, cooperative economics, purpose, creativity, and faith). Dressing in traditional African attire is half the fun. Come wearing your best dashiki and show your pride at the NJPAC Kwanzaa Festival this holiday season!  December 16, noon. Admission is free. 
Calandra's Bakery is the place for your holiday sweets obsession
If you're looking for great eats this holiday, check out Calandra's Bakery, on First Avenue. For more than 50 years, its staff has made scrumptious, freshly baked bread and delectable sweets customers have come to love. Located in a section of town, once known for its Italian bakeries, restaurants and markets, Calandra's stands a cut above the rest!  Italian-Americans born and raised in Newark, know the holiday party isn't complete without an immense amount of cannoli, rum babas, napoleons and other delicious desserts. Calandra's makes other classics too; struffoli, panettone and gingerbread houses, almost too pretty to eat! The bakery has become so popular that two additional locations have been opened in Fairfield and Caldwell, but there's nothing like the original! Visit Calandra's in Newark this holiday season, for the best sweets in town!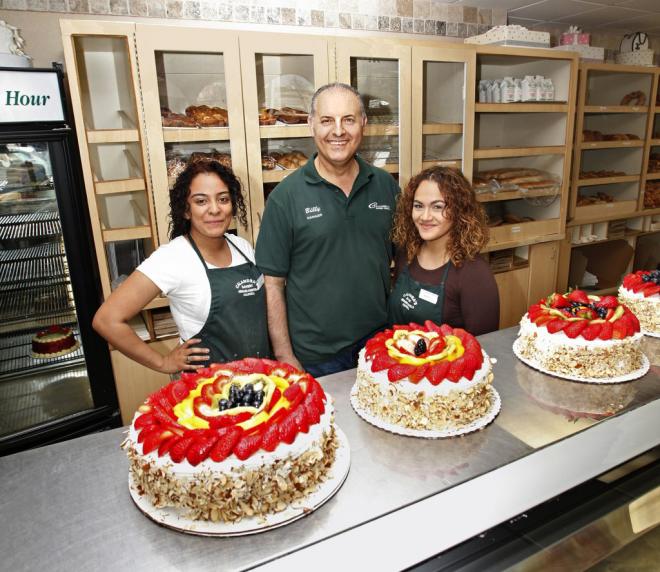 204 First Avenue. Open daily from 6 a.m. till 6 p.m., closes at 5 p.m. on Christmas Day. 
Light Displays and other activities to do this holiday in the Ironbound
The Ironbound, known for its nightlife and great eats, is a one destination you must visit during the holidays!  Already festive, the holiday season takes this happening section of town to new heights. Magnificent restaurants and storefronts display beautiful decorations that would make even the most cynical person elated with joy. The scintillating aroma of the best eateries in town, are desired from miles away. The delightful ambience is reminiscent of Portugal, Spain and Brazil, among other places. Ferry Street's new LED lights are brighter than ever and are a must see at night!  Generations of families have made it tradition to partake in the excitement of the Ironbound during the holidays. Isn't it time to experience it for yourself? Visit the Ironbound for an unforgettable experience this holiday season!
Light displays in place from Thanksgiving till New Year's Day. 
The Newark Downtown District's (NDD) Holiday Celebration & Tree Lighting Ceremony
Do you enjoy singing along to Christmas carol favorites like Jingle Bells and Frosty the Snowman? How about taking pictures with Santa or watching your children engage with some of their other favorite characters? If you answered yes, then you're in luck! The Newark Downtown District makes your holiday wishes come alive on December 6, with its 3rd Annual Holiday Celebration and Tree Lighting Ceremony. Victorian carolers will sing your favorite Christmas hits, in addition to performances from singers Blu Cantrell and Sunshine Anderson! There are also carnival games, bouncy houses and trackless train rides for your children to enjoy.  All the events of the day, lead to the main event, the 40-foot-tall Christmas tree lighting (brought to you by the Newark Downtown District in conjunction with the NJ Devils)! More than 2,500 people are expected to participate in this year's event so arrive early and bring the whole family for a day of fun and excitement!
Prudential Center Championship Plaze, December 6 from 4 to 8 p.m. Free and open to the public. 
What better way to spend the holiday season than with one of these phenomenal concerts! Tis the season to see Andrea Bocelli in concert, Kanye West's Saint Pablo Tour, the Trans-Siberian Orchestra's Ghost of Christmas Eve, Kurtis Blow and the Hip Hop Nutcracker, or Hot 97's Hot for the Holidays. 
---
Newark Bound Magazine: It's all about Newark. Flip through the glossy for an in-depth look at Newark's world-class attractions, endless dining options, upscale and discount shopping, accommodations, and more. NewarkBound explores and reports on the highlights, trends, celebrities, humor, history and perspective that reflect life in and around New Jersey's largest city. 
Story By: Vince Baglivo and Nichelle L. Lane
Photo credit: Robert Hartmann (Header) Arthur Paxton (Body)