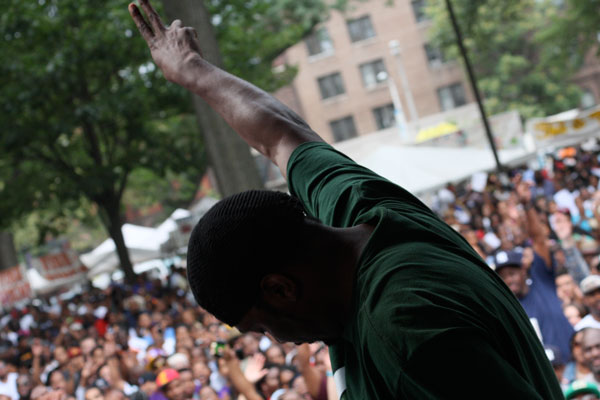 Get out your graphic tees, tribal tunics and flower headbands, it's #Festival Season in Newark! Yes, the Lincoln Park Coast Cultural District's highly anticipated summer institution, the Lincoln Park Music Festival (LPMF) returns Friday, July 24th through Sunday, July 26th from 12 noon to 8 pm in historic Lincoln Park. This year, Newark's signature three-day music festival is celebrating a major milestone: 10 years of spotlighting the hottest hip hop, house, jazz and gospel music by Grammy award winning acts and emerging local talent. Past performers include Redman, Naughty By Nature, Big Daddy Kane, Black Thought of the Roots and Melba Moore.

Hosting more than 50,000 attendees throughout the weekend, LPMF's Celebration of Spirit and Dance In The Park is now the largest outdoor music festival of its kind in the region with vibrant performances, tasty food and activities for the entire family. 
Mayor Ras Baraka is particularly fond of the LPMF as his late father, Amiri Baraka, participated in past festivals and truly treasured the event. "The Lincoln Park Music Festival is a true mainstay for this great city.  Folks who visit Newark during the festival look forward to great food, non-stop fun for the whole family, and continuous music that makes you sing, shout, and dance all weekend long.  I'm looking forward to celebrating the music festival's 10 year anniversary," Baraka said.
As part of the 10th Anniversary celebration, there will be special events taking place around the city leading up to the official festival dates. Score!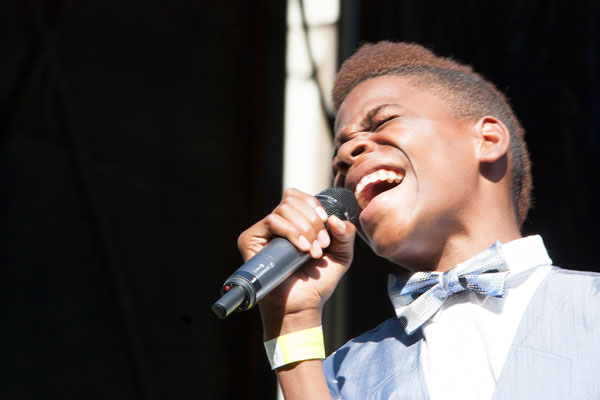 While you're enjoying LPMF weekend, don't forget to take advantage of the Festival Villages:
Sustainable Health and Wellness Village
For the second year, attendees can take advantage of a Sustainable Health and Wellness Village with participating organizations including Newark Department of Health and Community Wellness, Essex County Department of Senior Services, University Hospital, Newark Beth Israel Hospital, Rutgers School of Nursing, Rutgers Medical School and St. Michael's Medical Center among others.  The 2015 Sustainable Health and Wellness Village has as its theme "Children and Families" and will be open Friday, July 24th through Sunday, July 26th from 10am to 5pm.
Kids Zone
The LPMF Kids Zone includes activities for children and families including skateboarding, basketball and a literacy area. Kids Zone will be open Saturday, July 25th through Sunday, July 26th from 12pm-4pm.
Lincoln Park is located at the south end of Broad Street, between Washington Street and Broad, downtown Newark. Admission to the festival is free. Stay tuned to the festival Facebook page for performer announcements and additional information: Lincoln Park Music Festival. See you at LPMF!
---
Lauren Craig, also known as InaWordFab, is the Glambassador of all things fashion, art and entertainment in Newark. When she isn't busy practicing law or watching reality television, Lauren is devoted to inspiring others to live their most fab and fulfilling life...and world peace. Visit inawordfab.com for more and be sure to follow her life in the fab lane @inawordfab on Twitter and Instagram.