Q & A: Riverdance in Newark
Meet Emma Warren, principal dancer of Riverdance!

It would be a real test to find a dancer who's worn out more shoe leather on tour than Emma Warren, a lead cast member of the Irish music-and-dance spectacular Riverdance. Before signing on for the show's 20th anniversary edition, coming to NJPAC for five performances (April 22-24), the Dublin-born dancer had appeared in the international tours of Footstorm and Heartbeat of Home. She even had an earlier tenure with Riverdance, which was a longtime dream realized for the former standout student of the Elaine Kavanagh School of Irish Dancing. Emailing from the road, she took a moment to chat with NJPAC about what motivates her to step lively.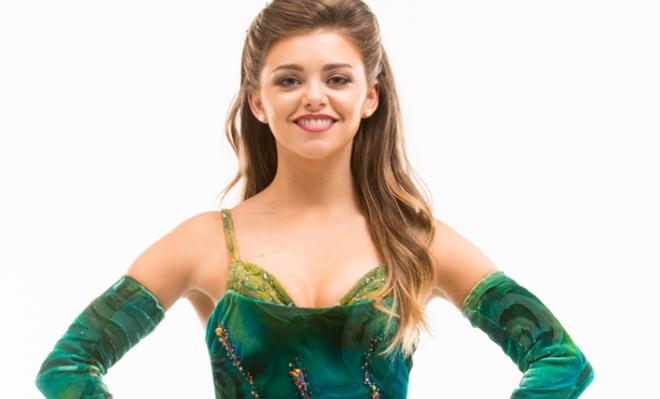 What's your earliest memory of Riverdance?
I watch the Eurovision Song Contest every year, but I was only 4 years old when Riverdance premiered in '94, so was too young to remember the impact it had at the time. Luckily, being from Dublin, Riverdance was on my doorstep at the Gaiety Theatre every summer, so I used to go and watch the show live and fell in love with it there.
How long have you been performing with Riverdance?
Nearly four years now. I wasn't with the show when it came to NJPAC in 2008; I was just finishing school then.
Which numbers pose the most challenges and the most rewards for you?
My most challenging number changes all the time; I go through phases. At the moment, it's probably "Anna Livia." It's the newest number in the show, so I'm still discovering new little tweaks I can add. I'm constantly thinking and challenging myself to make it better each time I dance it. "Riverdance" and "Heartland" really get me jazzed. The music in both these numbers is so powerful. It builds and builds throughout and they finish with the entire cast on stage. I get such a buzz when all of us are on stage together!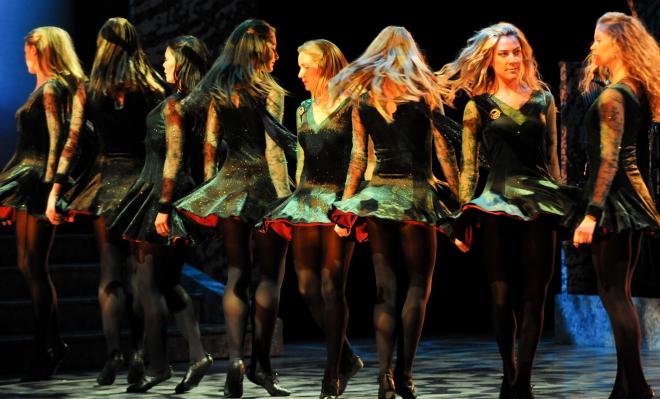 Is it rare for a Riverdance principal to also have vocal talents, as you do?
Well, most of the dancers would have had vocal training to sing the choral parts in the show, but I think I might be the only person to have performed both the lead singer and the lead dancer roles in Riverdance, which is pretty cool. Not at the same time, obviously. That would be really impressive!
The dancers' legs must take a pounding. How do you protect yourself against injury?
It's important we do a really good warm-up. We have a physiotherapist and a masseuse on the road, so we are very well looked after. If we ever have a problem or injury they help us get back on our feet as quickly as possible.
Tell us a little about working with your partner, Bobby Hodges.
Bobby is a great guy and an amazing performer! He's so positive and always keeps everyone's energy and spirits up backstage. We've been touring together for over two years now and we've become great friends. It's like having a second family, being on the road all the time, so it's really nice to be able to share the stage with such great friends.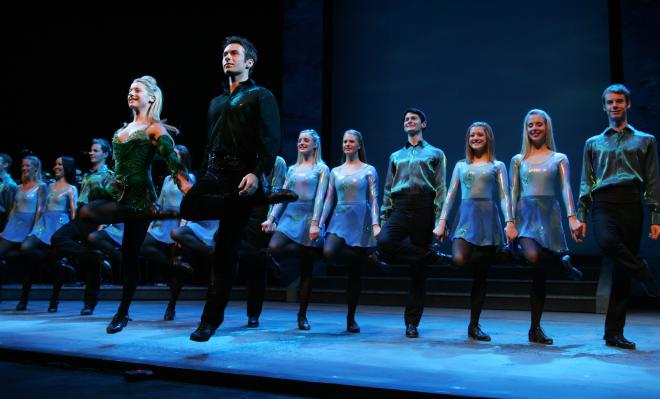 What's on the agenda for your scarce down-time here?
I would absolutely love to squeeze in some Broadway shows while we're there. … We usually try to fit in as much sightseeing as possible, so I'm sure we will organize lots of excursions during the day before our shows. So far, my favorite stops have been San Francisco and L.A. We were in both places for an entire week, so we managed to fit in a lot. We went to Alcatraz, biked the Golden Gate Bridge and got to walk up and down Hollywood Boulevard every day going to the theater.
You were gobsmacked over meeting Judge Judy! Who else have you seen backstage?
Meeting Judge Judy was really cool; she was so nice! In 2013 we met Michelle Obama and her daughters. They came to see the show in Dublin and we got to meet them afterwards. It was such a surreal experience. They were all so lovely and absolutely loved the show!
Do you participate in master classes or arts education for youngsters?
Yes. Riverdance often participates in master classes while we're on the road. We love taking part in those. We teach various steps and numbers from the show to the next generation of Irish dancers and hopefully inspire them while doing so.
---
Reprinted with permission from NJPAC, a world-class and community-based cultural venue, showcasing the best artists of national and international acclaim as well as top artists from the State of New Jersey.