Newark Museum
Our museum is sexier than your museum. The new FREE late Thursdays at the Newark Museum are pretty incredible and like many spaces of play that become legendary, I say get in where you fit in now, so you can say later you were there.
New public programs maven Souleo engages different talents for each night, so very little feels canned. Themes are expansive and pleasingly idiosyncratic…like a return to spring night with green entrepreneurs, learning about urban wildlife (shout out to the Market Street hawks!), and Chinese brush painting to capture the cherry blossoms. Other nights have featured workshops on turning found objects into musical instruments, live improv, and of course there was the summer solstice event that pretty much melted social media that week, with a gorgeous man in the guise of a sun god. Note: he will be returning. If we're good, I guess.
For the 50th anniversary of the Newark Rebellion, the archives were engaged, and I got to actually handle a rare portfolio created by youth and artists engaging. I knew it existed, but had never seen it in person. Gallery Aferro writer in residence Lori Roper and her collaborator Rick Sordelet presented an incredible staged reading of their new work in progress, Hawks Tavern, directed by Marshall Jones III, the Producing Artistic Director of Crossroads Theatre Company. So turn up November or December, and be amongst the hundreds out late in the Museum like big kids up late. Get a little lost. Say hi to my favorite, the tiny tiny jacket made for an indigenous child out of seal intestines.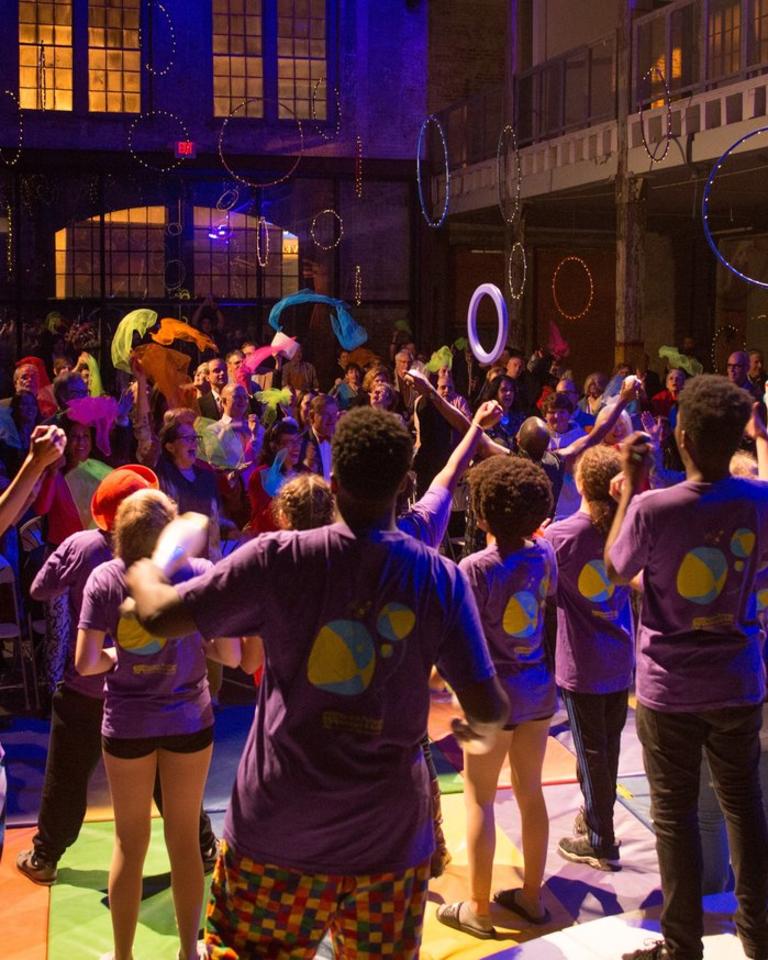 Yes really, it's incredible, so carefully made and oddly modern looking. Shout out to the maker, I wish I could have met you.
Collaboratively curated by a team of Native American artists and scholars from around the country, Native Artists of North America, where my favorite piece lives, brings together the expertise and talent of many leading specialists in the field of Native American art.
Dance and Drum Ensemble, or pushing your balance to the limit during a tightrope walking workshop led by Trenton Circus Squad and inspired by Yinka Shonibare's "Lady Walking a Tightrope."
By placing these reinterpreted collections in close proximity to Newark's American galleries, the Newark Museum underscores the importance of Native American art as American Art, and celebrates the ingenuity and creativity of Native artists past and present. Respect. Enticements include the option of "picking up a brush and body paint live semi-nude models in a design inspired by our African textile collection, beautifying your hair or bare head with a graffiti hair design from our African collection using stencils and temporary hair color spray. Led by Chokmah Hair Lab, exploring body transformation circus style during a live performance by Universal African. Led by Chokmah Hair Lab, exploring body transformation circus style during a live performance by Universal African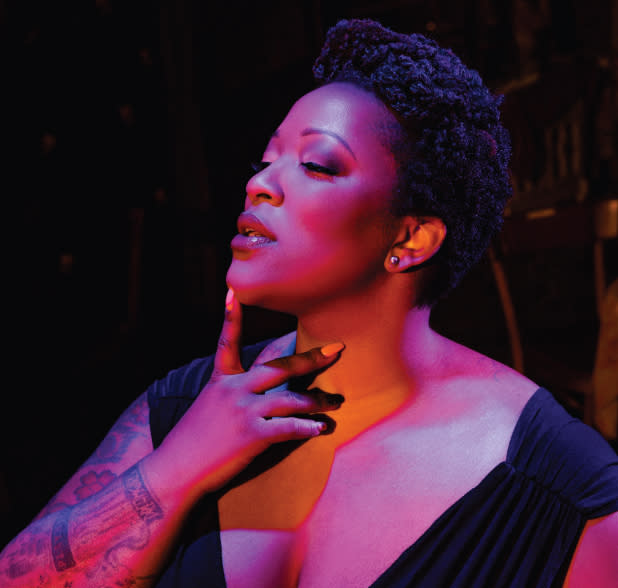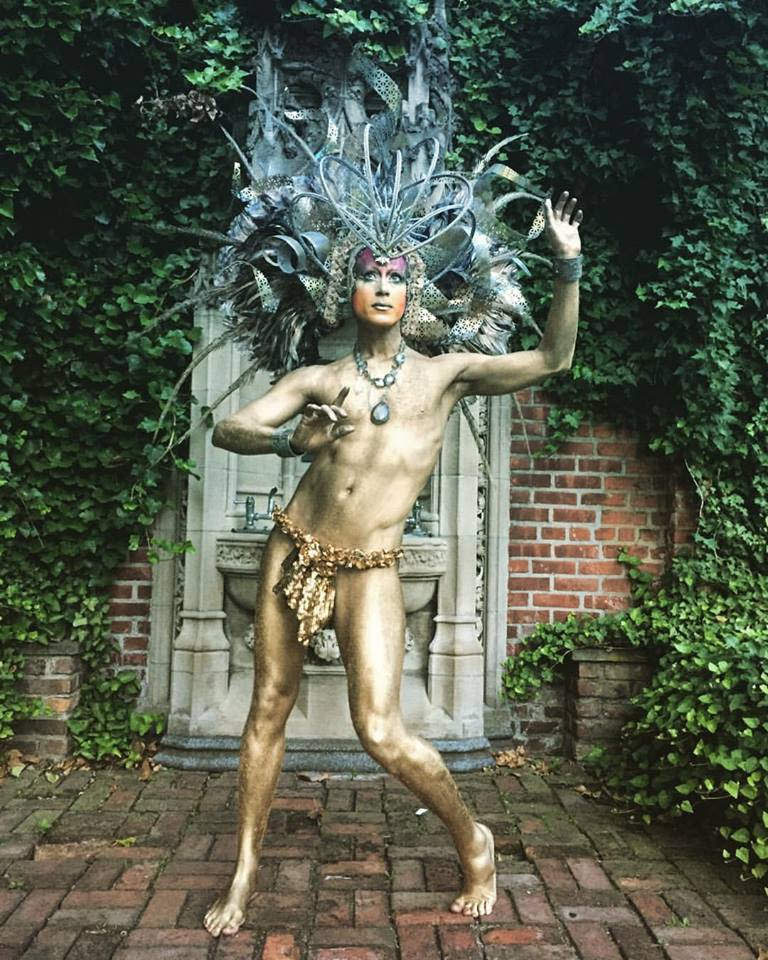 And the, ahem, "semi-nude winter god figure model" is BACK!
Like I said, our museum is sexier than your museum. But it's ok. And it's alright. Work all day and museum all night. In Newark.
---
Evonne M. Davis and Emma Wilcox are working artists and cofounders of a Newark alternative arts nonprofit. Begun in 2003, Gallery Aferro offers exhibitions featuring local, national and international artists, a wide range of public events, a year-round studio residency program, educational offerings, group tours, a publication line, a gift shop and public art initiatives.