A Walk in the Parks
Newark visitors and residents may savor the city's vibrancy, but they often yearn for greenery and fresh, flower-scented air. The good news is that there are many public parks and open spaces scattered throughout the city and just beyond, ready to welcome those seeking more natural vistas than high rises and streaming traffic.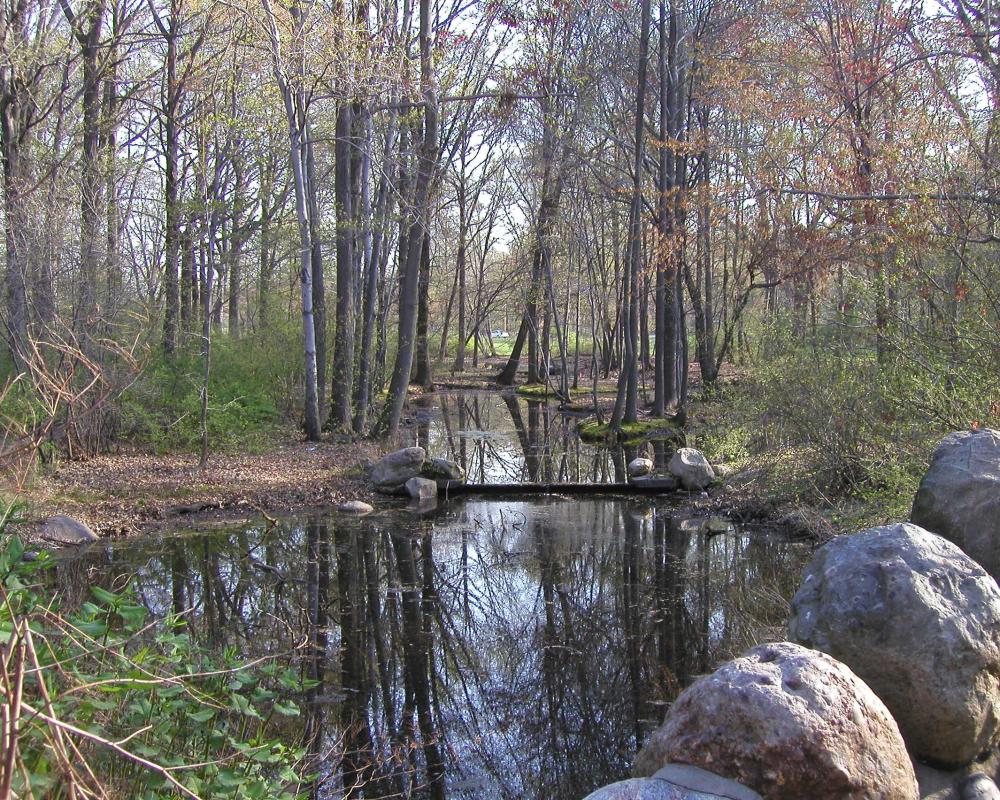 Take a walk with us as we journey through some fabulous green spaces around town.  You'll learn about opportunities for tennis, golf, fishing, photography, picnicking, jogging, cycling and of course, for just sitting on a park bench to relax and admire the handiwork of mother nature.
It seems everyone who loves urban parks knows the name Frederick Law Olmsted – the 19th century landscape designer who studied the parks of London and came home to create New York's Central Park, among many others throughout the country. Newark is proud to have three parks designed by Olmsted and his successor firm – Branch Brook, Independence, and Weequahic parks.
The vast and varied 360 acres of Branch Brook Park famously boast more cherry trees than Washington, D.C.  But Branch Brook isn't just about admiring spring's bounties. Joggers, cyclists, ball-players, walkers and bird-watchers all enjoy the park.
Not to be missed is a leisurely drive down the curvy Branch Brook Park Drive which travels for 3.5 miles from Belleville and North Newark, past the scenic Ballantine Gate, and through to Clifton Ave.  As you swing towards the final curve, you'll get a grand and much photographed view of the Basilica of the Sacred Heart.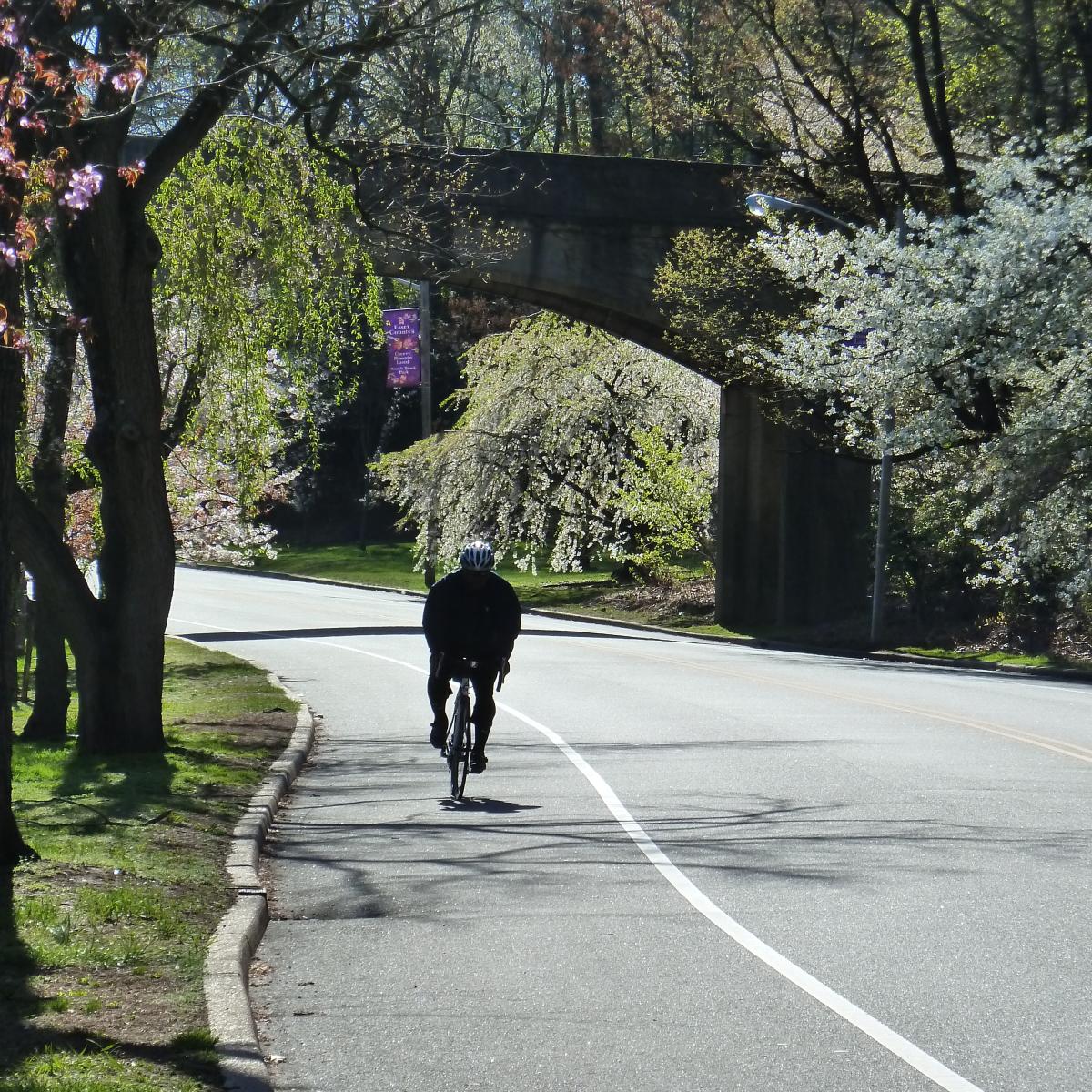 But back to those cherry blossoms. If you are in Newark in mid to late April, be sure to head to the park's Cherry Blossom Welcome Center to luxuriate in many shades of scented pink blossoms.  The Branch Brook Park Alliance, founded in 1999 to restore and revitalize this treasure (the first county park in the U.S.), co-sponsors an annual Cherry Blossom Festival and leads a volunteer tree pruning program with the Rutgers Master Gardeners of Essex .
At the southern end of Newark is expansive Weequahic Park, much loved for its 80-acre lake (the largest in Essex County), its 18-hole golf course, playgrounds, tennis and basketball courts, baseball and softball fields, jogging paths and picnic areas. The Essex County parks administration, along with the Weequahic Park Sports Authority  and community volunteers, deserve kudos for many recent improvements, including new playgrounds and a new sports complex.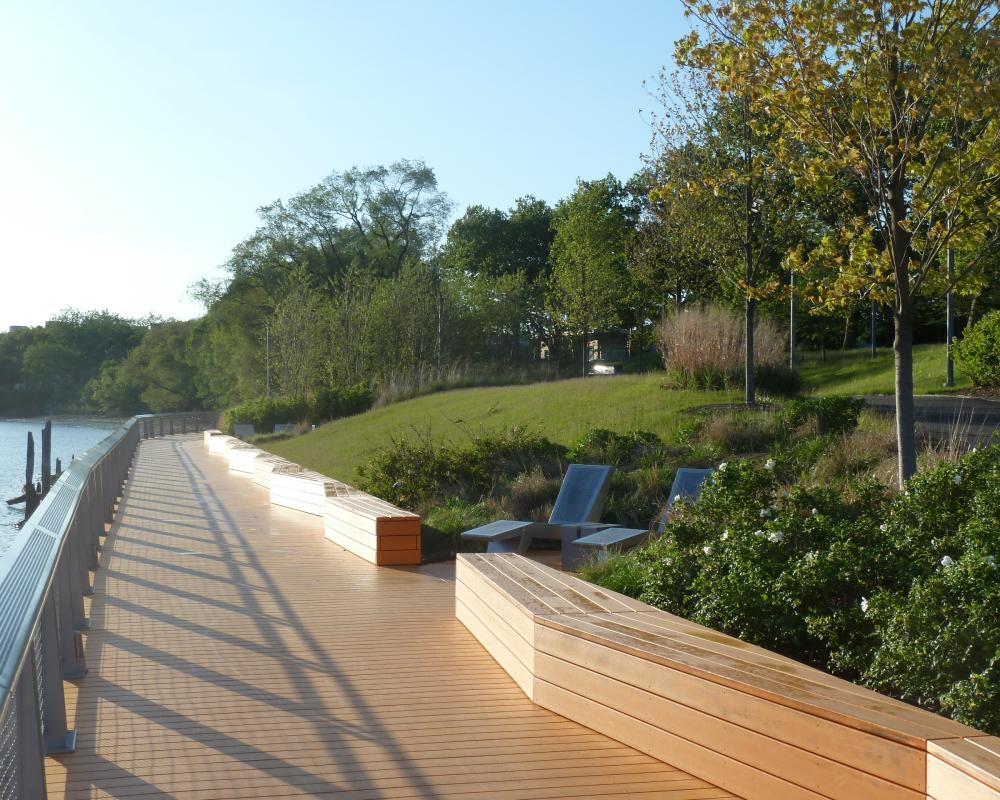 The Ironbound's Independence and Riverfront Parks
Cities around the country are rediscovering the rivers that were the lifeblood of transportation and commerce in the 18th and 19th centuries, but which often fell into neglect with the automobile age. It's been exciting to witness Newark's recent revivals of waterfront areas, especially with Riverfront Park in the Ironbound.  The Trust for Public Land was key in developing this greenspace, which has reunited Newarkers with their river, and offers commanding views of the city.  Nearby is the third Olmsted park, Independence Park, in its second century of providing leisure space and athletic facilities to a dense urban neighborhood.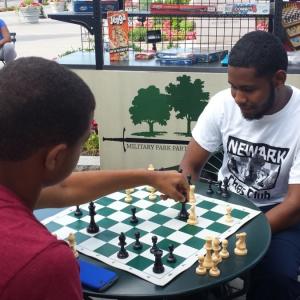 The downtown district - Military Park and the Newark Museum
The city's elegant downtown greenspace, Military Park, is drawing city dwellers and workers more than ever, now that its lawns, gardens, and seating areas have been spectacularly renovated by the Military Park Partnership and Biederman Redevelopment Ventures.  A full schedule of park activities is available at Military Park Events.
Behind the Newark Museum you can find the Alice Ransom Dreyfuss Memorial Garden, perfect for a stroll after a visit to the museum's great exhibits or an ideal spot to attend one of the museum's community programs or performances.
Dig in and get involved!
There are a lot of ways to get involved with gardens and the greening of the Newark. The Greater Newark Conservancy, at the corner of Springfield Avenue and Prince Street, hosts a full range of programs for schoolchildren itching to get their hands dirty, and adults keen to expand their knowledge of plants, gardening, and ecology. Volunteers are frequently seen weeding, composting and assisting with the Conservancy's city-wide Community Greening Program. The Conservancy's 1.5 acre garden is a must see for a great variety of plantings, including a touching replica of Nelson Mandela's prison vegetable garden.
The Norman Samuels Plaza at Rutgers University-Newark hosts gardens that are home to a surprising variety of plant and bird species. Botany Prof. Claus Holzapfel coordinates activities for the campus' Urban Wildland Habitat.  Faculty, students, alumni and friends join in to count species at the annual "BioBlitz," and for early morning bird walks in spring and fall.  
The Trust for Public Land has been a dynamic force for improving and expanding Newark's greenspaces, and offers volunteer opportunities via its Newark Park Stewardship program. 
Along with all the things that make a city worth visiting – cultural institutions, great restaurants, fine colleges and universities – Newark also offers stunning parks and lots of opportunities to find peaceful solitude amid the bustle.
---
Newark Bound Magazine: It's all about Newark. Flip through the glossy for an in-depth look at Newark's world-class attractions, endless dining options, upscale and discount shopping, accommodations, and more. NewarkBound explores and reports on the highlights, trends, celebrities, humor, history and perspective that reflect life in and around New Jersey's largest city. 
Story By: Helen S. Paxton
Photo Credit: Robert Hartman - Riverfront Park & Branch Brook Park