Foraging with Nature
Looking for a change from the bustle of the city?  Newark's stately and vast county parks offer more than a shady retreat and recreational delights.  As many people look to find more ways to get up close with nature, foraging, especially picking mushrooms or greens, is growing in popularity.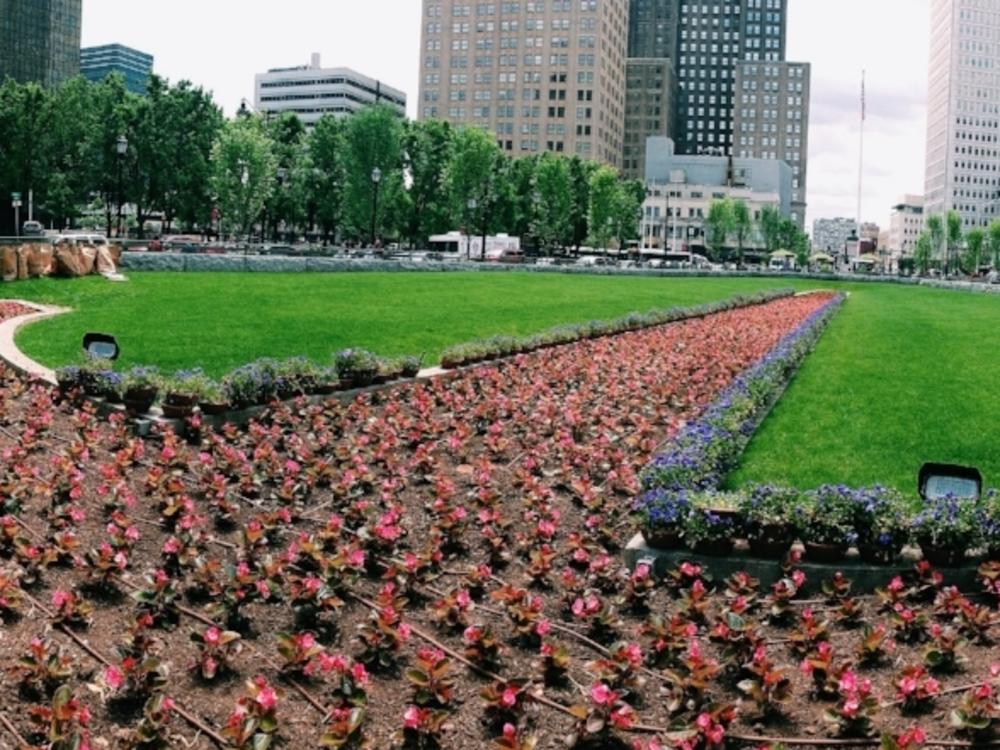 What's foraging? It usually refers to the act of searching for and collecting wild edible plants, but may also include medicinal and utilitarian plants as well as mushrooms or other resources that are beneficial for survival, said David Alexander, senior naturalist and environmental educator at the Essex County Environmental Center in Roseland. These delectables can be found in county parks in Newark, the county seat, and throughout Essex, but Alexander warns that people who are unacquainted with the plants should not go out without an expert. 
In the past, informational programs on foraging have been offered at several locations including the Branch Brook Park Alliance, Essex County Environmental Center and South Mountain Conservancy. Consult the sites or call for current information.
Essex County has a variety of habitats that offer a multitude of valuable species. However, Alexander cautions that "…the place of harvest should be considered for legality as well as the health of the environment in which the plant is growing. Plants and mushrooms can experience bioaccumulation and be prone to absorbing chemicals present in their surrounding environment.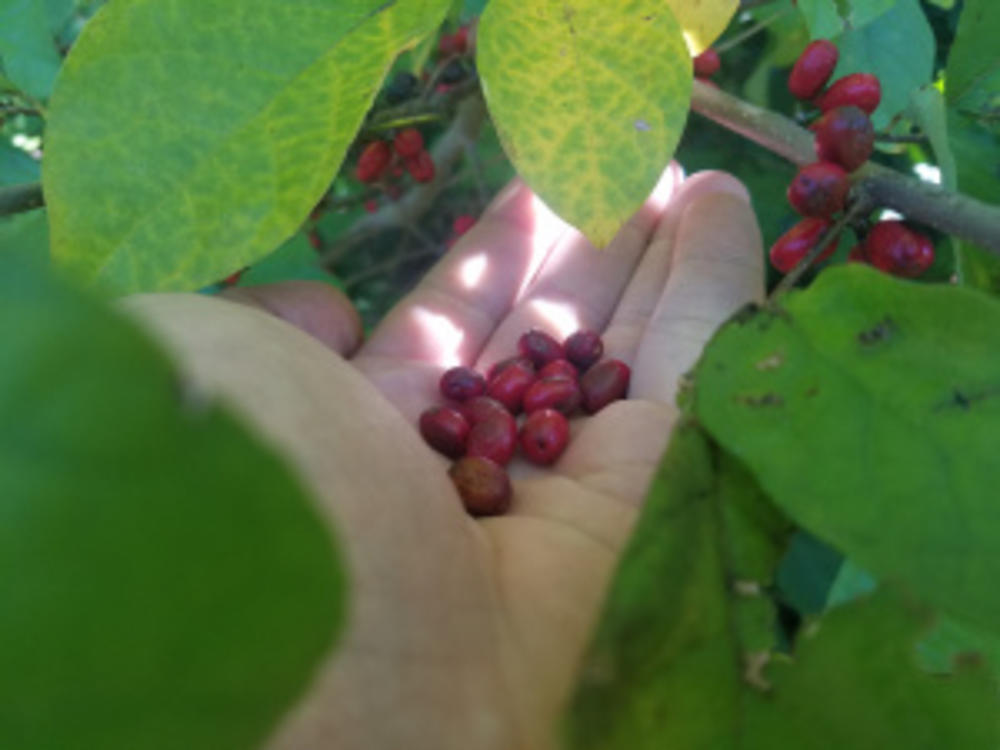 "Parks that have healthier soils and are away from motorized vehicles are best. If you are harvesting greens that are growing in polluted soils and covered in exhaust particles from cars, it will not be beneficial to your health."
There are well over a hundred species that could be foraged for in this area but some are considered the most edible and palatable, the senior naturalist said. "To forage, one must know not just how to identify but when and where the plant may be found as well as the proper method of preparation," Alexander said.
Some of the more popular things to forage for include dandelion, spring beauty, trout lily, violet, stinging nettle, garlic mustard, chickweed, knotweed and onion grass, he noted. "In summer, you might harvest blackberry, mulberry, wineberry, blueberry, elderberry, cattail, clover, Indian cucumber, wood sorrel, wood nettle, lambs quarters and chanterelles. In autumn it's on to acorns, black walnuts, hickory nuts, chicken of the woods mushroom, hen of the woods mushrooms, puffballs and more.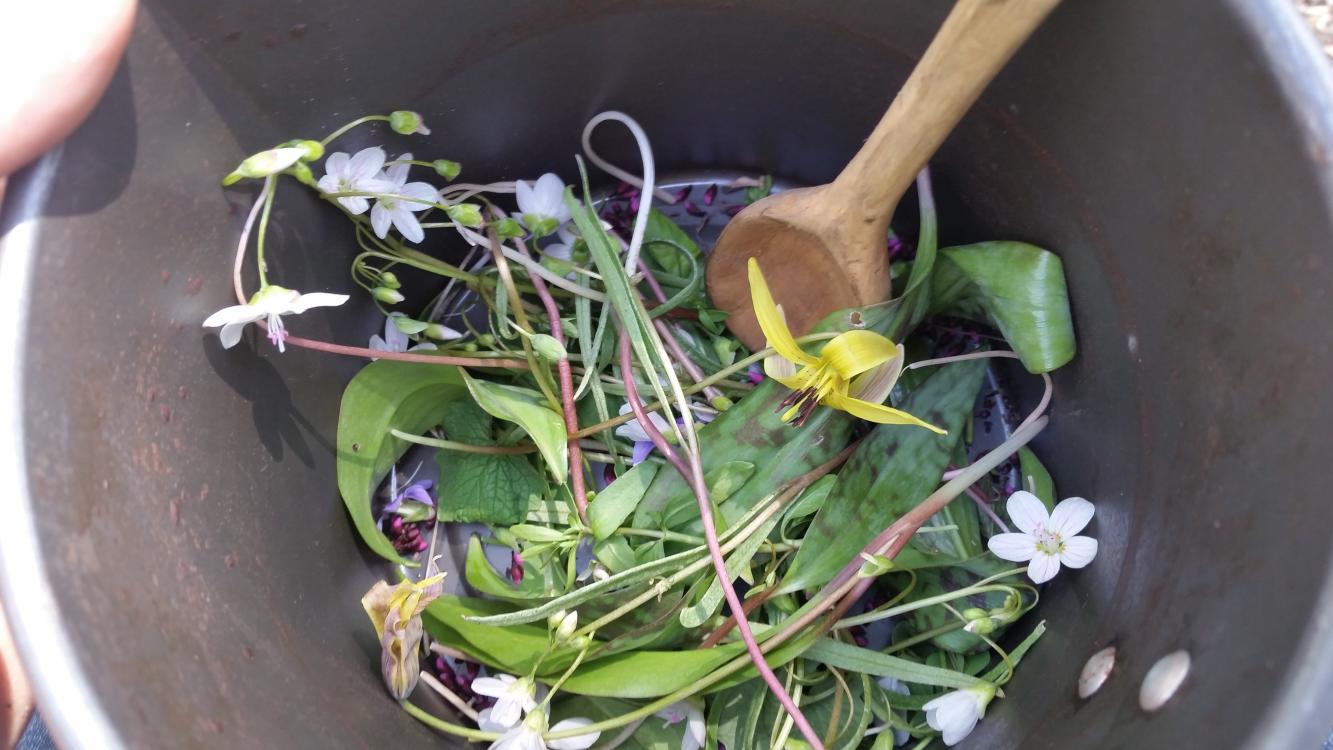 Alexander said that it is very easy to find ingredients for a wild edible salad in a park in Newark or other parts of Essex County. Here is a link to a recipe for Springtime Wild Edible Salad.
Jewelweed is an example of a plant that can be found in any moist forest habitat all over Northern Jersey, Alexander noted. Park-goers can find Jewelweed growing along the stream corridor in Branch Brook Park and in un-mowed areas of all the other Essex County parks.  "The leaves and stem are used as a medicinal to alleviate poison ivy itch, sunburn or mosquito bites," he said. It can also be frozen in ice cubes and kept in the freezer until needed. 
One final note about Jewelweed that may be handy if you want to snack on a park hike -- the seeds taste like black walnuts and can be eaten but they are definitely tiny treats.
Foraging can also be a fun activity for families. "Kids are naturally curious and inquisitive and we should do our best to engage those traits. They are often in the front of the line at foraging classes and are quick learners," the naturalist pointed out.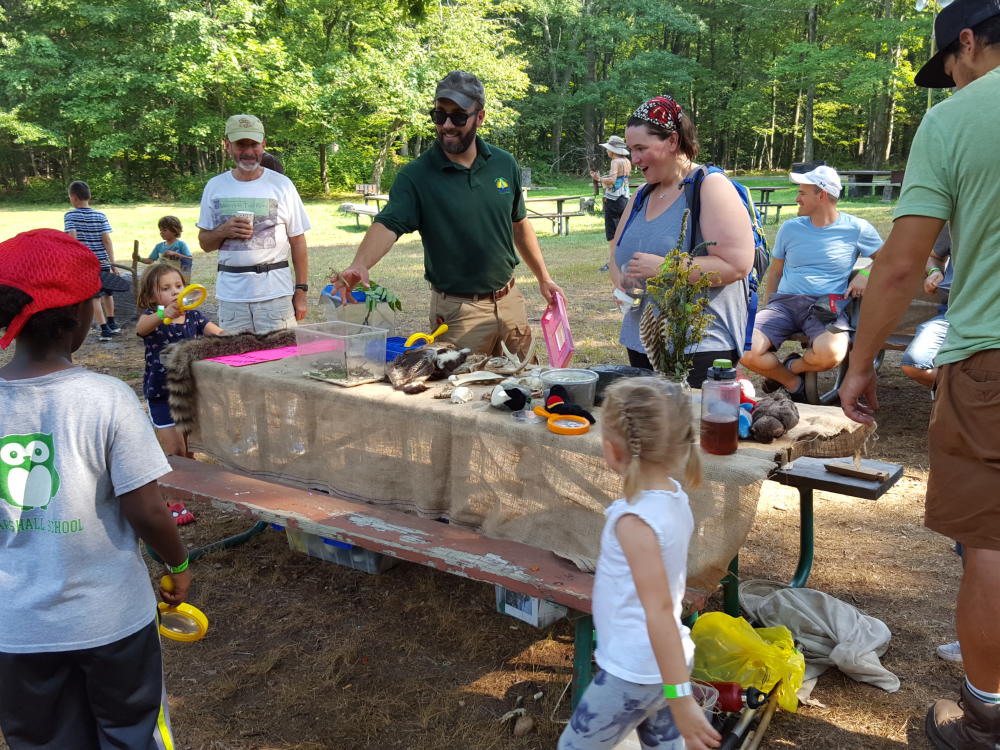 As a foraging instructor, Alexander said he tries to describe plants to kids as "good guys and bad guys" as some "can give you a horrible stomach ache" and tries to teach young and old alike about which plants to pick and which to avoid. He encourages people to spend time with a knowledgeable forager on guided walks or with multiple field guides to assist with identification rather than venturing out on one's own.
Plans are in the works for spring and summer programs on foraging around Essex County. Alexander said he plans to add one to the schedule at the Essex County Environmental Center. "I'm also available to schedule for private or public group tours through the center," he added.
For more information, please call the Essex County Environmental Center at (973) 228-8776 or the Essex County Parks Department at (973) 268-3500.
---
Newark Bound Magazine: It's all about Newark. Flip through the glossy for an in-depth look at Newark's world-class attractions, endless dining options, upscale and discount shopping, accommodations, and more. NewarkBound explores and reports on the highlights, trends, celebrities, humor, history and perspective that reflect life in and around New Jersey's largest city.
Story By: Allison Freeman