Riverfront Park Events in Newark
It's summertime in New Jersey's largest city, and if you can't beat the heat, you might as well embrace it! Why drive for hours to the Jersey shore when you can catch a sweet river breeze, soak up some sun and enjoy the great outdoors right here at Newark's Riverfront Park? A world-class recreational green space that features over 15 acres of fun, Riverfront Park features amenities like a walking and biking trail, sports fields and courts, a floating boat dock, a riverfront boardwalk and playgrounds. There's truly something for every person of any age to enjoy along Newark's Passaic River!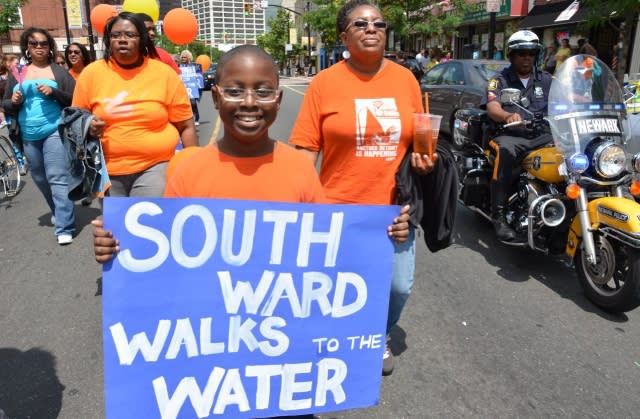 So why wait? Warm weather days are the ideal time to enjoy a picture perfect sunset, catch a movie on the lawn, plan a midday picnic, dance under the moonlight, take a yoga class, or get educated about the city's waterway. The very best part is that almost all of the Park's public events are absolutely free. Ready for your riverfront experience? Dive in!
Fitness
When the weather is hot, the last place anyone wants to be is inside a sweaty gym. Enjoy the outdoors while sculpting your body with these free fitness opportunities in Riverfront Park!
 
Riverfront Yoga in The Meadow –  Mondays at 6 pm through Sept. 12
Riverfront Zumba in The Meadow – Tuesdays at 6 pm through Sept. 13
Riverfront Capoeira in The Meadow – Wednesdays at 7 pm through Sept. 14
Kayaking on the Passaic – Sundays at 10 am, July 17 and August 7
Arts and Entertainment 
The river belongs to the people, so take advantage of an entire summer of fabulously free programming including film, music, art, dance, theater and chess!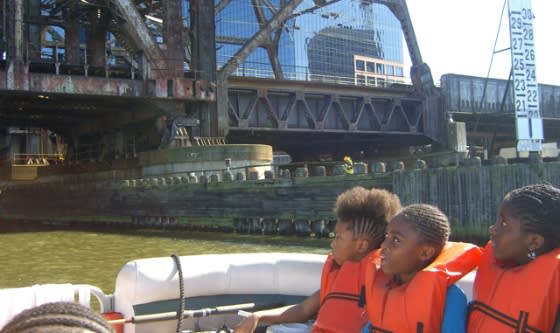 Riverfront Chess – Thurs. at 1 pm, July 7- Sept. 1 
Hip-Hop Movie Night – July 8 at 8 pm
Newark Hip-Hop Day – July 9 at 3 pm
Emily & The Ideals – July 14 at 7 pm
Newark Pride Awards – July 15 
The Movement Musical – July 16 at 5 pm
Quick Culture Meetup – July 17,  Aug. 14 at 2 pm
Family Movie Night – July 22 at 8 pm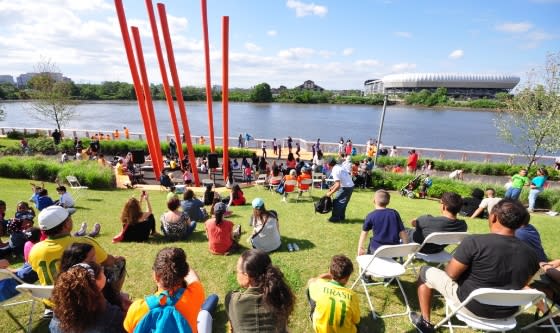 Open Mic Night – July 27 and Aug. 24 at 7 pm
Riverfront House with DJ Omar Abdallah – July 29, Aug. 19 and Sept. 16 at 7 pm
Dance Newark! – August 6 at 5 pm
Frank Valdes Quintet – August 9 at 8 pm
Movie Night – August 12 at 8 pm
Public Art Day – August 13 at 2 pm
Brick City Soul Collective – August 26 at 7 pm
Newark International Film Festival – Sept. 9-11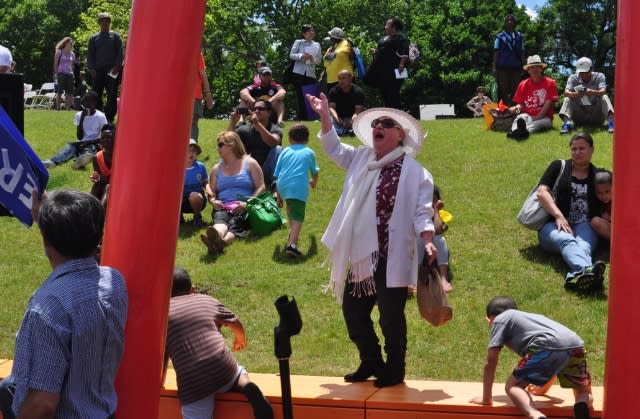 Boat Tours
Want to explore the Newark Riverfront from the vantage point of the Passaic River? Sign up for a dynamic Riverfront Boat Tour with a focus on the history, ecology, and redevelopment of the city along the River.
Riverfront Tour - July 23rd  @ 12pm & 2pm
Port Tour - Aug. 21 @ 11am & 1pm
Port Tour - Aug. 27 @ 11am & 1pm
Riverfront Tour - Aug. 28th @ 11am & 1pm
Riverfront Tour - Sept. 11 @ 11am & 1pm
Port Tour - Sept. 18 @ 10am & 12pm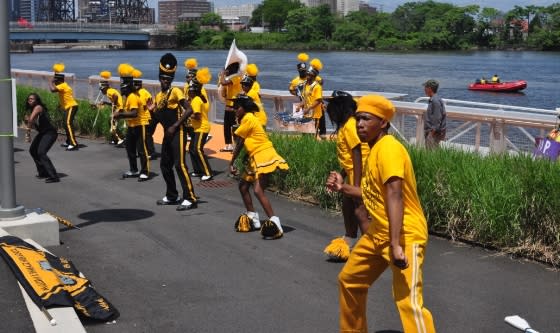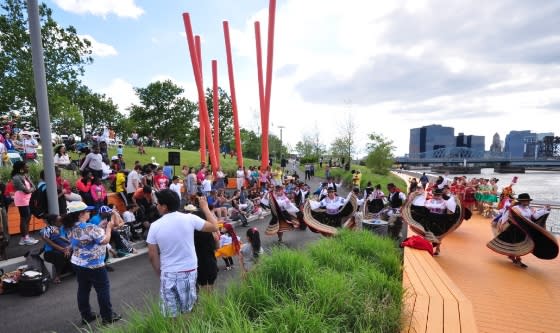 Boat tour tickets are $5 for Newark residents and $15 for non-residents, 5 years old and up. Get your tickets by emailing newarkriverfront@gmail.com or calling (201) 341-8311.
But wait, there's more! Plans were just announced to design and develop an additional 15 acres of Riverfront Park space, which will bring the total size of Newark's public access to the Passaic River waterfront to well over 31 acres. We can't wait to enjoy even more local fun, art and entertainment along the riverfront!
---
Lauren Craig, also known as InaWordFab, is the Glambassador of all things fashion, art and entertainment in Newark. When she isn't busy practicing law or watching reality television, Lauren is devoted to inspiring others to live their most fab and fulfilling life...and world peace. Visit inawordfab.com for more and be sure to follow her life in the fab lane @inawordfab on Twitter and Instagram.