Holiday Shopping in Newark
In 1912, Louis Bamberger opened his flagship department store on Market Street in Newark, and shoppers flocked there from all over the city and nearby towns. Sadly, Bamberger's (which later became Macy's), and Hahne's, another upscale retailer on Broad Street both closed in the 1990s, ending the era of grand department stores downtown. Although more recently, Hahne's has had a glorious rebirth as a food and arts haven.
But holiday shoppers need not despair! Newark is still a great destination for small and medium-size retail shops. We've chosen to guide you through a sampling of the fine independent and family-owned stores here in New Jersey's largest city. And with this guide comes the strong belief that you will find something to please just about everyone on your gift list.
Jewelry, Clothing and Accessories
A jaunt through Newark's lively Ironbound district brings you to some true treasures as well as good bargains.  Walk up and down Ferry Street, located just east of Newark Penn Station, and discover many styles of fine jewelry,  including exquisite Portuguese gold filigree bracelets, necklaces and rings at Vinhas and Joias de Portugal; stylish cork handbags, shoes and wallets at CS Cork and some great prices on quality contemporary menswear at Shout!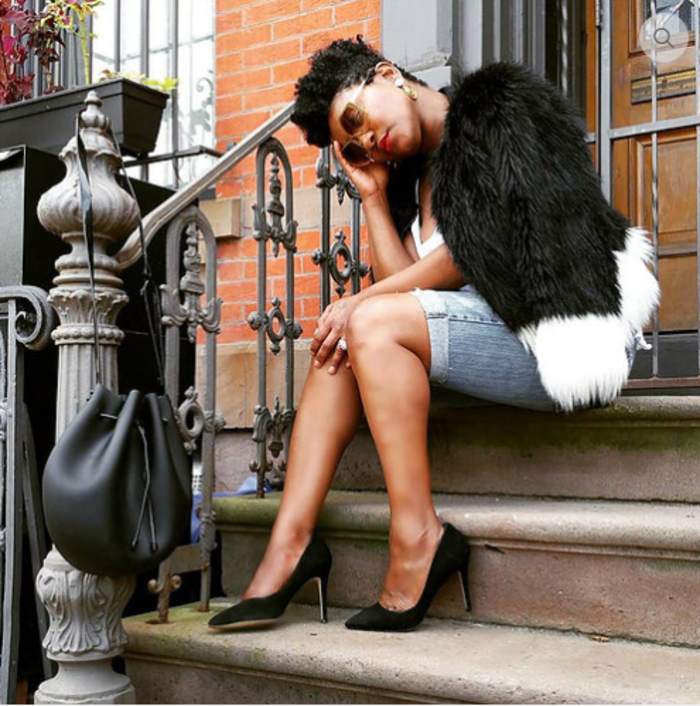 For women's clothing, a stroll into downtown and just west of Broad Street will bring you to Off the Hanger on quaint Linden Street, where there are great finds for fashion-conscious women. Better yet, get a gift certificate because the woman on your list will love visiting this shop and choosing for herself. 
The Newark Museum, just a few blocks away on Washington Street, is a great shopping experience for lovely -- and of course, artistic -- clothing, jewelry, scarves and other accessories.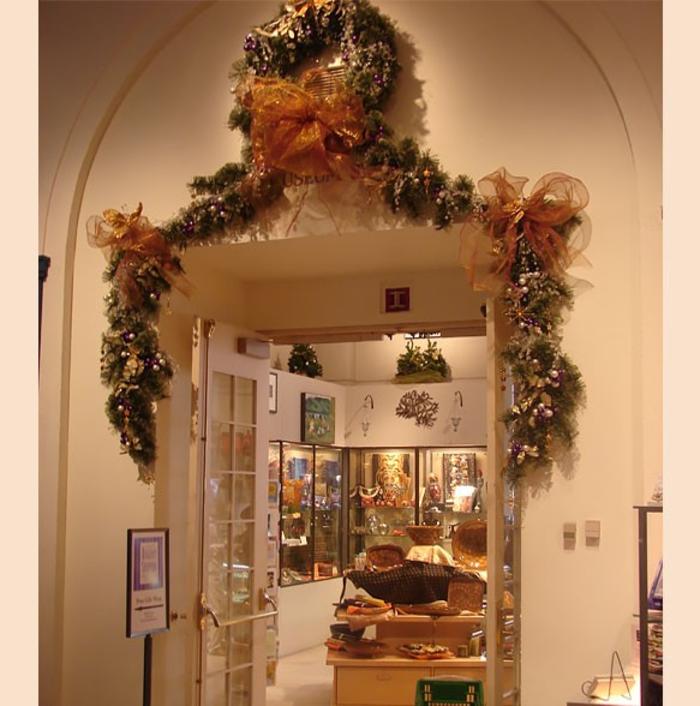 And what about hats?  It's almost winter, after all, and a smart hat may be just the thing for some folks on your list -- men, women and stylish teenagers. Family-owned Dan's Hats on Branford Place has served Newark for years with an impressive selection of high-quality headwear.
Gifts for the Home
If you are seeking gifts for the home, the Newark Museum shop also offers a distinctive selection of ceramics, items for the table and desk ware. While you're there, also peruse the wonderful toys, art supplies, art books, cards and holiday decorations.  (An extra bonus - early holiday shopping at the museum Nov. 15-19 means 20% off all merchandise at the "Holiday Market.")
A short walk from the museum is Glassroots on Bleeker Street where you can find distinctive and often stunning hand-blown glassware for sale, all made by ambitious and talented Newark youth and their master teachers.  Nearby on Halsey Street check out many fascinating and fun hand-made items at the Artisan Collective.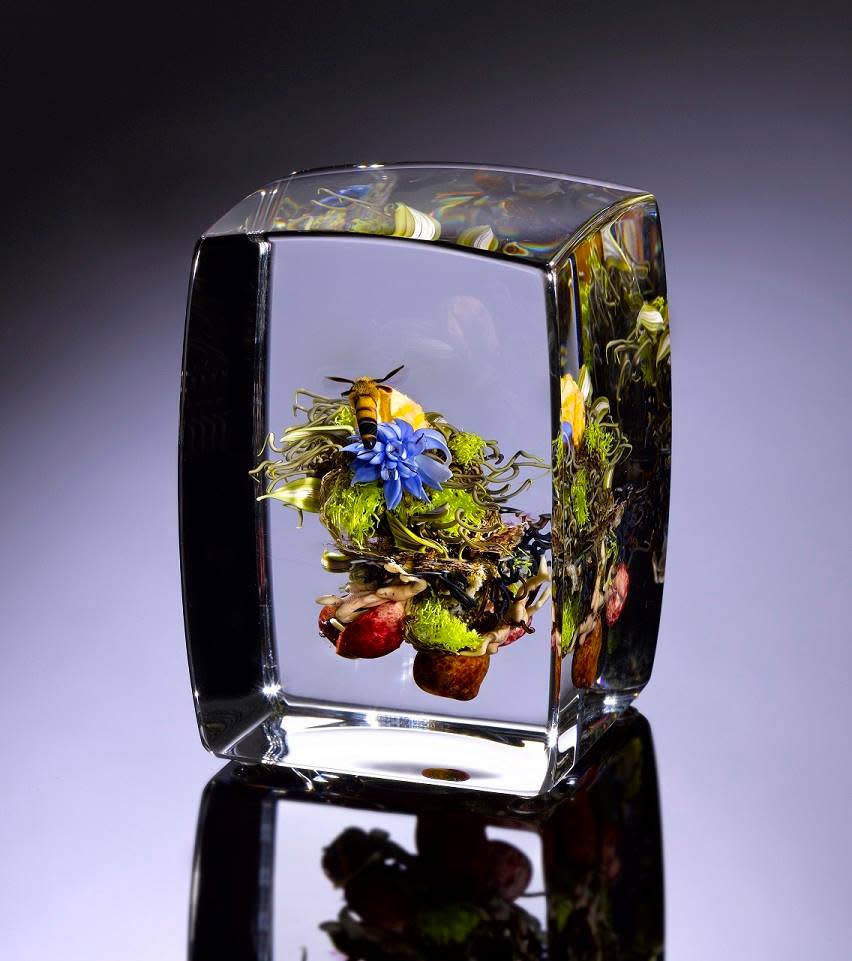 Back in the Ironbound, Portugalia on Ferry Street is a must-stop for high-end espresso and coffee machines and other appliances, hand-painted Portuguese ceramics, china, tablecloths, napkins and much more.    
The Gift of Art Experiences
Are you thinking of a special gift for someone who prefers experiences?  If so, Newark – one of the great arts cities in the country -- has many options for you.  Consider a gift certificate or tickets to NJPAC, the Newark Museum and the New Jersey Symphony Orchestra.
Is there a budding young artist you know who would love a gift of tap dance, ballet, piano, violin or acting lessons?  The Newark School of the Arts has an impressive array of classes for preschoolers and above at very reasonable prices.  
Food and Wine
Aaah yes……food, that most enduring of holiday gifts and the one we resort to for the friends and family members who are difficult to please, or have everything they need.
First up, T.M. Ward Coffee, top on almost every Newark-savvy shopper's list for food goodies. Just south of City Hall on Broad Street, Ward's is a thriving family-owned marketplace in its third century of operation (yes, you read that correctly) offering fine coffees, teas, candies, nuts, savories and more.
Seabra's, with three locations in the Ironbound, is a fun place to cruise the aisles for European and South American specialties, olive oils and vinegars, cheeses, sweets and much more.   And among the many notable bakeries in Newark where holiday items can be found or special-ordered are Teixeira's on Ferry Street, Calandra's on First Avenue in North Newark, and a new bakeshop downtown, Tonnie's Minis on Halsey Street.
A carefully selected bottle of wine – or two or three -- is always a winning gift. Get some help with selection at Lisbon Wines and Liquors on Ferry Street, and ask about the extensive collection of Portuguese and Spanish wines, sherries, ports and specialty liqueurs.
Newark Happening wishes you happy holiday shopping in Newark!
---
Newark Bound It's all about Newark. Flip through the glossy for an in-depth look at Newark's world-class attractions, endless dining options, upscale and discount shopping, accommodations, and more. NewarkBound explores and reports on the highlights, trends, celebrities, humor, history and perspective that reflect life in and around New Jersey's largest city.