Spring Beauty Makeover
Spring is upon us and the perfect way to get out of that cold weather rut you've been in is to give yourself a well-deserved makeover. What's best, is there's no need to travel far. There are plenty of Newark-made beauty products to help you achieve your desired look without a trip to the spa or salon.
A great makeover doesn't have compromise your health. Often times, we don't realize how many chemicals are in the products we use on our skin. Love Your Self All Natural by Dominican Formula is a chemical-free skincare company located on Broad St. in Downtown Newark. From tragedy to triumph, inspirational mother turned business owner, Yudi Rodriguez-Davis, used the love of her ailing child as motivation to start the company.
Its line of products include everything you need to maintain your new look with prices ranging from $6-$50. Creams, masks and facial sets are just a few of the many products designed to help clear, tone & tighten skin. Its products are ideal for sensitive skin as well, providing relief to those who suffer from conditions such as dry skin, eczema & psoriasis. Love Yourself All Natural has a line of natural hair care products for Naturalistas as well as an all natural relaxer for those that wish to obtain permanently straight tresses.
For more information visit https://loveyourselfallnatural.com/ or its Downtown location, 744 Broad St, Newark, NJ 07102.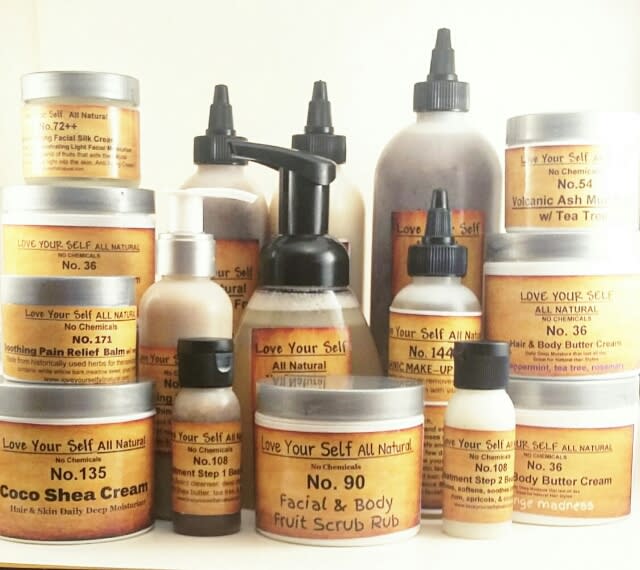 Not a Naturalista? Try Razac products and give your chemically-treated hair the added moisture it needs. While it provides a little extra love for ladies with relaxers, Naturalistas will find it great for achieving a vast array of styles as well.
Now that you are equipped with the necessary products, you will need to decide what look you are going for. Blowouts are great for the spring, allowing the wind to embrace your beautiful hair. If you think achieving the perfect blowout is tough, it's easier than it seems.
Begin by applying Razac's conditioning creme relaxer. It gives chemically-altered hair a soft feel and natural look. Next apply the Intensive Neutralizing Solution (INS) which combats damage incurred after relaxing, restoring hair to its normal PH balance. Follow with its moisture-enhancing shampoo to cleanse your hair. (If you do not relax your hair, you should begin with this step.) Then apply the leave-in conditioner, which acts as a heat protectant during blow drying, flat ironing and other strenuous activity. For those with relaxed hair, finish styling with the Razac Finishing Creme, designed to give you added moisture without weighing your hair down.
 Make sure to finish with the following products for after-styling; use the Achieve (Moisture Enriched Treatment) to give hair added moisture and flexibility and the Precision Heat Complex Treatment (PHC) to bring shine back to lifeless strands, while also eliminating frizz. These essential steps will help you achieve a beautiful press or blowout.
For more lowkey hairstyles, begin with Razac's moisture-enhancing shampoo and follow with its leave-in conditioner. Blow dry or air-dry hair, then style in a low ponytail, high bun, TWA or as desired.
For more information visit www.razacproducts.com and beauty supply stores nationwide.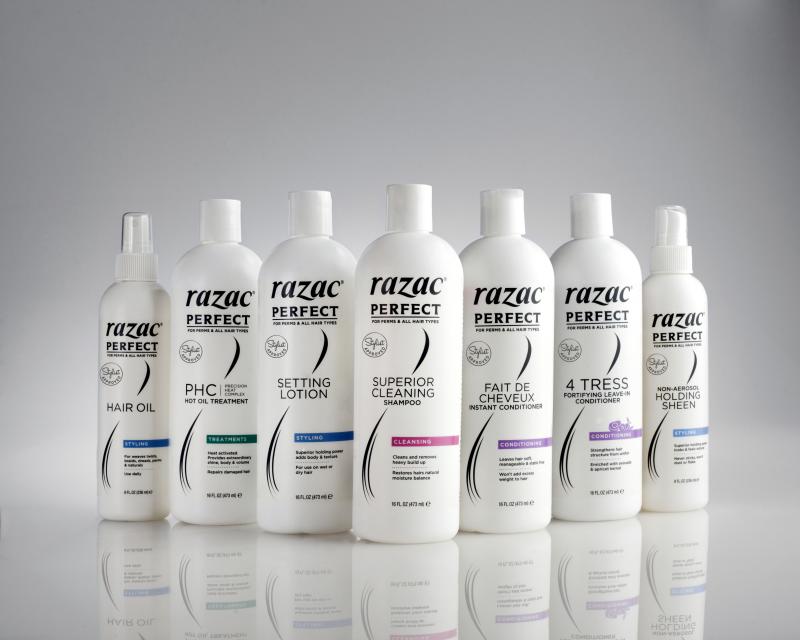 What better way to end your makeover than with a standout makeup look? Glamorous Chicks Cosmetics can help you achieve just that with its selection of more than 500 trendy beauty products. It has accumulated years of experience as a trusted and innovative brand within the cosmetics industry, carrying a huge array of matte lipsticks, matte liquid lipsticks, glitter, glosses, head wraps, foundations and many other beauty items.
Additionally, its liquid lipstick are long-lasting, waterproof, smudge-proof and have 24 hour wear. Its lip and eye products range from the boldest blue, to the subtlest nude. Liquid lipsticks also work well for glitter lip application.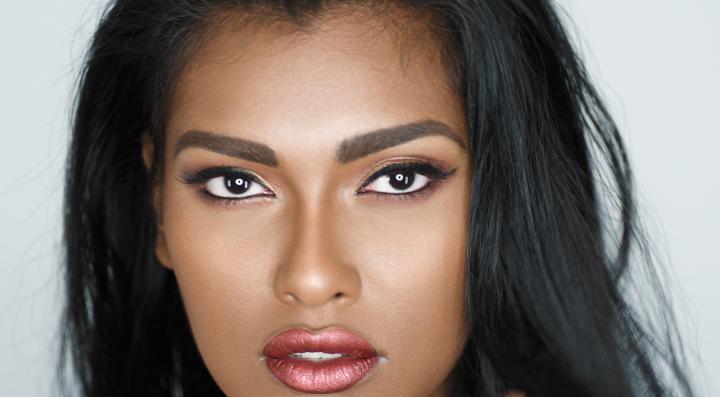 Choosing your look is simple. Consider where you will be going after your makeover and match your look with how you feel. To play up your eyes, choose a smokey look. Use a glitter shadow in a dark color, like Diamond Glitter Black, for an added pop; keep your lips understated with the Golden Glow Metallic Liquid Lipstick in Nude. For the opposite effect, try a subdued shadow such as Champagne or Dark Orchid and let your lips do the talking with a bold shade like the Royal Liquid Lipstick or the Black Matte Lipstick.
For more information visit www.glamorouschickscosmetics.com.
There you have it! From a night on the town to a girls night in, your Newark makeover will prepare for anything you chose. Happy Spring!
---
Nichelle L. Lane is the founder/creative director of the fashion and beauty blog, Thestylishgrind.com. She holds a B.A. in Communications Media and Film from Kean University and serves as the Social Media Manager/Staff Editor for the Greater Newark Convention and Visitors Bureau. In her spare time she serves as a micro-influencer with a dedicated fanbase of 9,000 and counting in addition to her role as a freelance writer, whose work has been featured in several online publications.