Newark Sports Restaurants & Bars
Newark's Ironbound District, as well as several hot spots downtown and in nearby Elizabeth, are the pre-game center of the NY Red Bulls universe. Thousands of fans eat, drink and party together, many joining to march across the Jackson Street Bridge and the Passaic River to Red Bull Arena in nearby Harrison on match days.
Don't have a ticket? There are dozens of restaurants and bars in the Ironbound and around Newark to watch the Red Bulls in action. However, there are particular places that scream out to fanatics who want to get game-ready with their brethren before the Red Bulls take the pitch.
The team has several supporters clubs, including the Empire Supporters, the Garden State Ultras and the Viking Army SC. While the Empire Supporters have relocated their pre-match festivities to Harrison, the other groups can still be found in the Ironbound on game days, along with countless other fans. Even if you are not quite as fanatical about the team, the supporters are friendly (and boisterous) before, during and after the games.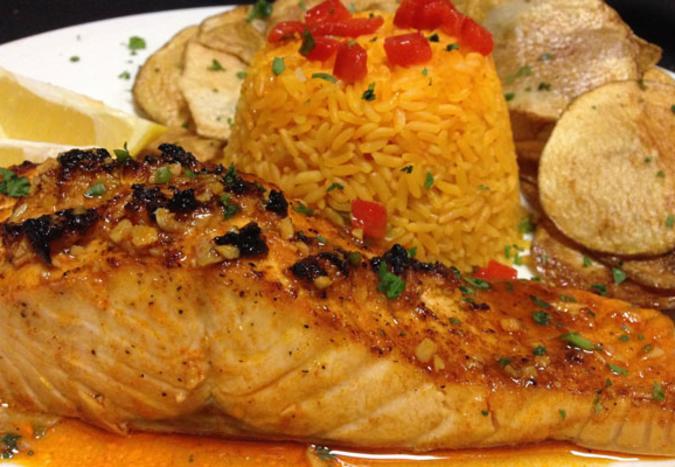 There are three reasons soccer fans flock to this friendly pub on Market Street, home base of the Garden State Ultras, says longtime owner Manny Rebelo. The staff and patrons of this Newark-styled version of "Cheers" contribute to a warm and welcoming atmosphere. There's a huge beer selection, including hundreds of different bottles and more than a dozen on tap to please both craft beer enthusiasts and fans of a cold PBR can.  Last, but certainly not least, is the fantastic food – definitely not your typical pub fare.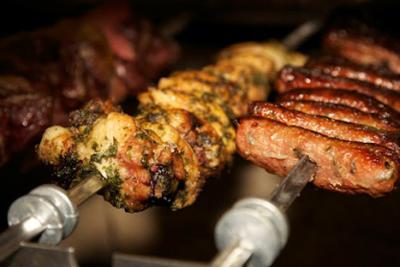 While there's plenty of international flair on the menu, this is basically solid American-style food – what, in fancier zip codes, would be known as a "gastropub." It's a nice alternative to the area's solid Portuguese, Spanish and Brazilian restaurants. Bello's is just a short stroll from Newark Penn Station and within walking distance of Red Bull Arena.
Barcelona, Spain is a city passionate about art, music and food. It's most famous architect, Gaudi, has influenced the design and ambiance of Catas, along with its reputation for cutting edge cuisine. Its beloved team, FC Barcelona, is one of Europe's elite, winning the 2015 UEFA Champions League trophy.
In addition to being one of the Ironbound's finest restaurants, serving an incredible array of tapas-style small plates, Catas is home to the Viking Army SC. The patio rocks on game days, featuring an outdoor bar for extra convenience, a special tailgate-style menu plus top Newark-area DJs. The friendly atmosphere feels like one gigantic family party. If your idea of a great pre-game feast includes grilled octopus, crispy and spicy papas bravas and other modern takes on Spanish classics, you've found nirvana at Catas.
While parking can be tough near the restaurant, it is conveniently located on Market Street directly across from the Jackson Street Bridge leading to the arena. You can't miss your fellow fans as they parade past those Gaudi-inspired windows by the hundreds, proudly wearing their Red Bull jerseys.
Red Bulls Pub Partners
Red Bulls Pub Partners in the Brick City and beyond also host viewing parties on match days for both home and away ties.  The Ironbound's Boi Na Brasa Grill has a funky Brazilian style featuring excellent rodizio, well-made capirinhas, great music and soccer.  Downtown, Mr. Adam's Steakhouse and Sports Bar offers an ultra-modern lounge with 12 large flat screen TVs and an extensive beer and wine list. Killer steaks plus rodizio grilled over natural hardwood charcoal are menu highlights. An outdoor patio overlooks the Passaic River with great views of the multi-colored lights on the Bridge Street span linking downtown Newark and Harrison.
While downtown's Edison Ale House near the Prudential Center and Kilkenny Ale House are not soccer-centric, they attract fun crowds before local events and games. Edison Ale House's 12 TV screens and Kilkenny's finely poured draft Guinness are the big draws. Brasilia Grill and Blitz Bar provide distinctly Ironbound versions of American-style sports bars, with their Brazilian and Portuguese influences.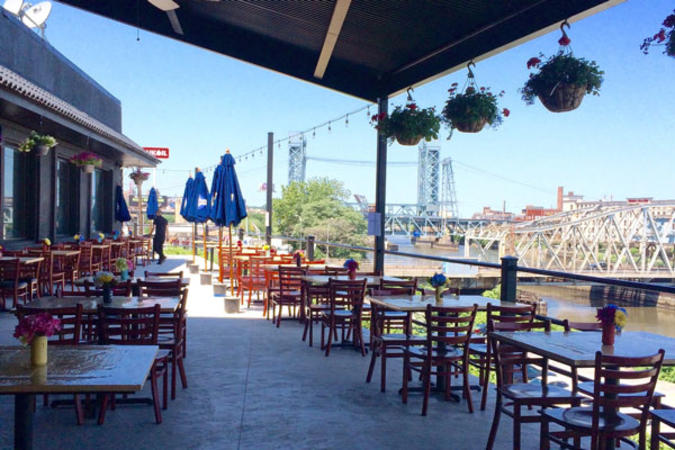 Looking to up your game? Pegasus Sporting Goods (101 Ferry Street) carries an enormous selection of soccer gear and equipment, including Red Bulls jerseys and kits from top teams around the globe.
 
---
Newark Bound Magazine: It's all about Newark. Flip through the glossy for an in-depth look at Newark's world-class attractions, endless dining options, upscale and discount shopping, accommodations, and more. NewarkBound explores and reports on the highlights, trends, celebrities, humor, history and perspective that reflect life in and around New Jersey's largest city.