One Day in Newark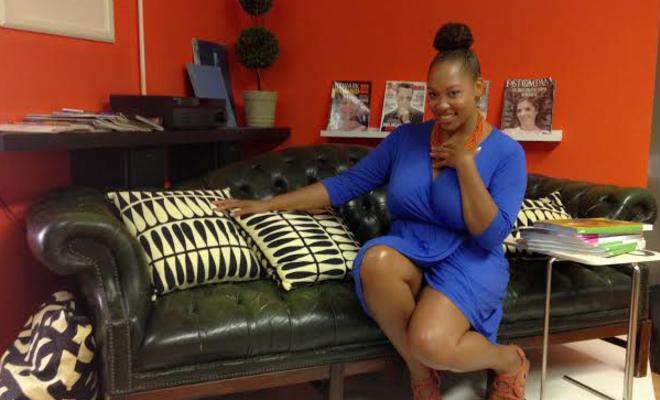 With ample charm to spare and plenty of sights to see, Newark is one city that can provide a ton of great memories. Indeed, the perfect Newark day can mean a hundred different things to just as many people! For me, it would include a great AM workout, mandatory morning caffeinating, a walk through a museum, a fab lunch al fresco, a little window shopping and lot of time enjoying nature, and finally, dinner, drinks and a great show to end the day. Sound like a plan? Your perfect day in Newark could look like this...
7:00 am – Get a jumpstart on your perfect day at Jesse Allen Park, an eight acre recreation area complete with a state of the art skateboard park, playground, sprinklers, basketball courts, sports lighting, and an official Trust for Public Land Fitness Zone®. Said Fitness Zone is an outdoor fitness circuit consisting of eleven workout stations and a walking path along Muhammad Ali Avenue. Work up a sweat and take in some muscle-bound eye candy at the same time? Don't mind if I do!
9:00 am – After a quick shower and change, let's make our way to Socialisto, the espresso bar at =SPACE, Newark's freshest sharespace and entrepreneurial incubator. Trust, there's nothing like enjoying an iced coffee while checking your email in an inspiring environment. Plus, the good folks at Medina=Citi, who run =SPACE, have such great energy that you can't help but leave there with a smile on your face. Once we're caffeinated and have put out any fires at work, we're ready to see and be seen.
10:30 am – It's time for a tour of the Ballantine House! Ever wonder what life was like in the Victorian era for a typical wealthy family in Newark? I thought so! Be transported back in time by this truly remarkable National Historic Landmark that sits directly adjacent to the Newark Museum. With multiple period rooms, hallways and themed galleries filled with antiques that might have been found in people's homes from the 1600s to today, the Ballantine House is a true Newark gem. Don't miss the dining room scene, it's especially entertaining!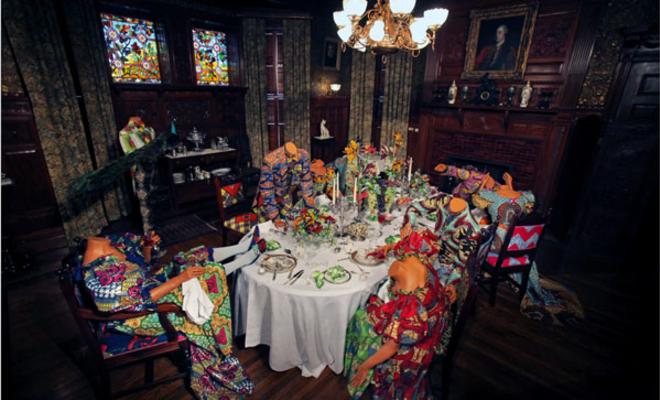 12:30 pm - After our leisurely museum tour, let's take a short walk over to 27Mix on Halsey Street for lunch (al fresco in the warmer months). A go-to spot for a great meal and drinks, try the Tokyo Wings, Wild Mushroom Risotto, Pecan Chicken Salad or the Lobster Ravioli. The Tropical Fusion Martini is also highly recommended, as it was featured as one of our Top 10 Cocktails in Newark!
2:00 pm – What's a perfect day without some post-lunch window shopping? Lucky for us, 27Mix is flanked but a multitude of cute boutiques, salons and cafes on Halsey Street, Downtown Newark's "stroll district." From Gifts East West (57 Halsey), to Halsey Fabrics (91 Halsey), and everything in between, strolling on Halsey is a must! (You can check out three more of my favorite Halsey boutiques in my Ultimate Girls Day Out Itinerary. Every perfect day in Newark must also include hair shopping, and Halsey Street just so happens to be the home of my favorite Newark wig shop, Wig World (138 Halsey). Even if you don't wear fake hair in real life, wig shopping excursions are super fun and selfie-approved!
4:00 pm – Armed with some new threads (and perhaps some new hair!) it's time to head over to the newly renovated Military Park, for some fresh air and relaxation. The options are endless! We could participate in park programming like ping pong, chess or yoga on designated days, allow the greenery to envelope us as we dig into a good book, or tour the parks historical monuments. Ahhhh every perfect day should include a moment of zen.
6:00 pm – Anybody hungry? Time to refuel with dinner and drinks at Nizi Sushi, a gem of a sushi spot that's just a hop, skip and a jump from Military Park. Recommended dishes are the shrimp tempura, the NJIT roll and the Spicy Kani Salad. For those who prefer their protein cooked, the Bento boxes are always a good choice. Nizi also offers a full bar to accompany your meal, which is appropriate because my perfect day would totally include a nice cocktail (or two) with dinner.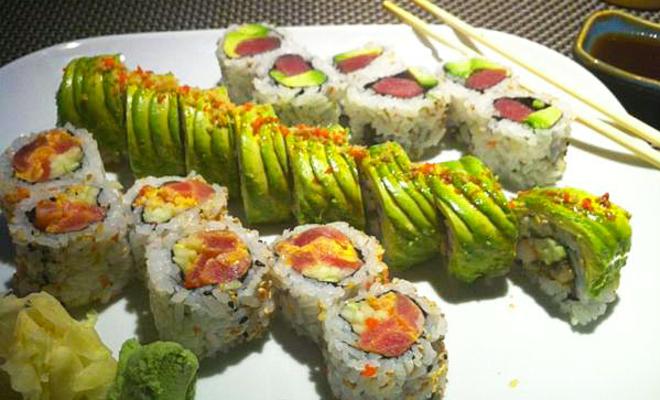 7:30 pm – There's no better way to cap off my perfect Newark day than with a show at New Jersey's premier performing arts center, NJPAC. As a host of the foremost comedic, theatre, dance and vocal entertainers in the country and around the world, there is never a bad night to take in a show at NJPAC.  What would your perfect day in Newark include?
Lauren Craig, also known as InaWordFab, is the Glambassador of all things fashion, art and entertainment in Newark. When she isn't busy practicing law or watching reality television, Lauren is devoted to inspiring others to live their most fab and fulfilling life...and world peace. Visit inawordfab.com for more and be sure to follow her life in the fab lane @inawordfab on Twitter and Instagram.