Updated: 5/25/2021
Amid the growing concerns about the Novel Coronavirus (COVID-19) and for the health and safety of our Visitor Center personnel, the Visitor Information Center (GNCVB) will be closed to the public until further notice.  The GNCVB administrative office will remain OPEN from 9:00 am – 5:00 pm daily. Groups, walk-in guests, or those traveling to Newark, can find additional information on our website at www.newarkhappening.com. If you have any questions or need to speak with a Destination consultant, please call our office directly at 973-735-2135.
City of Newark Updates
Stay up to date with COVID-19.
20 MAY 2021 —
MAYOR BARAKA SIGNS EXECUTIVE ORDER EXPANDING OUTDOOR DINING OPPORTUNITIES WITH "STREATERIES" AND PARKLETS AND REQUESTING IMPLEMENTATION OF MANDATORY VACCINE POLICY FOR LARGE INDOOR AND OUTDOOR VENUES 
Indoor dining curfews expanded to 2 a.m.; Outdoor dining expanded to midnight; Owners must remove "StrEATERIES" every day after closing
READ THE FULL PRESS RELEASE HERE IN OUR BLOG
COVID-19 Comprehensive Help for Residents and Small Businesses
Mayor Baraka has developed a website and special programs to help you stay informed of COVID-19 developments. 
LINK - newarkcovid19.com
All retail businesses must complete an application prior to re-opening.

For Re-Opening Requirements + Application Click Here
---
State of New Jersey Updates
May 19th, we will be taking aggressive steps to reopen – lifting and replacing many of the capacity and gathering restrictions that have been in place with requirements for social distancing.

Masking and social distancing requirements to be relaxed on Friday, May 28. LEARN MORE.
Changes to Take Effect in Two Phases – On Friday, May 28 and Friday, June 4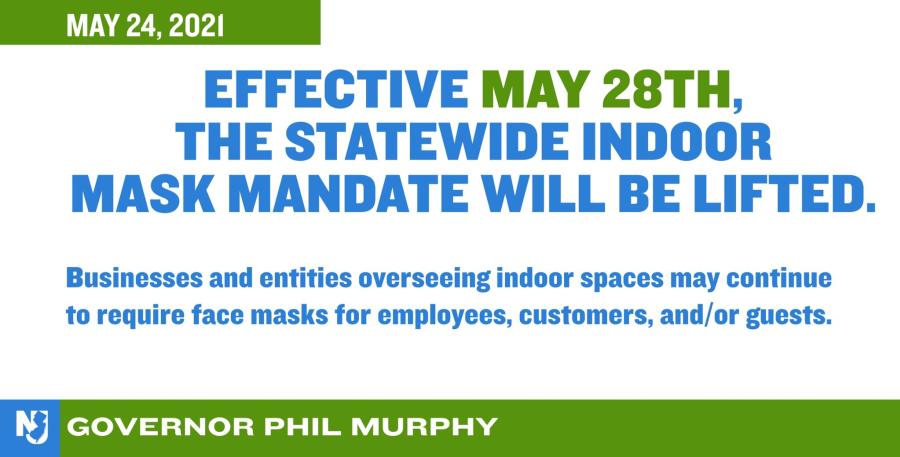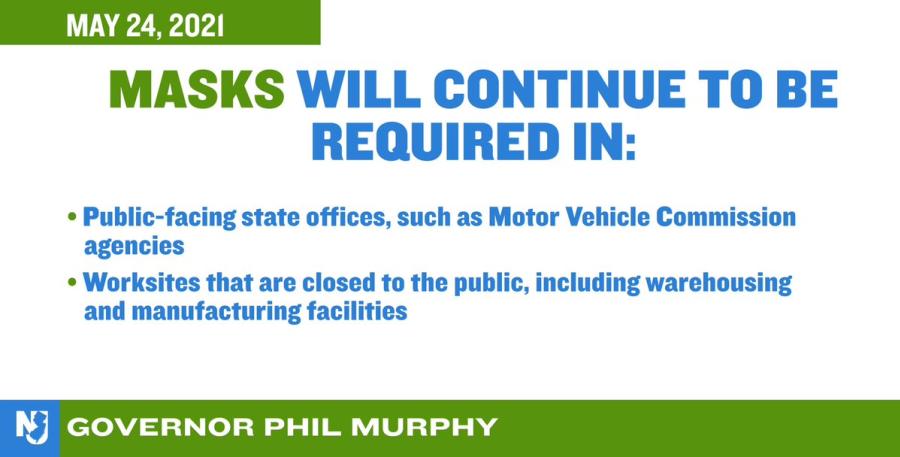 State of New Jersey Coronavirus Helpline:
The City of Newark, Mayor Ras J. Baraka, and Health Department and Wellness Director Dr. Mark Wade are urging residents with questions about the virus to call the State of New Jersey's hotline at 1 (800) 222-1222. The Helpline, free and available 24/7, is a resource that anyone in the Greater Newark Area is encouraged to use to answer questions about COVID-19. Staffed by medical experts, the helpline will help answer questions, including:
Symptoms and risk factors for the coronavirus
What to do if you think you may have been exposed
Surveillance & Testing
Recommendations for social distancing
Visit New Jersey Preventative Efforts:

Updated: 5/12/2021
The New Jersey Division of Travel and Tourism (NJTT) is actively managing developments as they unfold with COVID-19, in close conjunction with the New Jersey Department of Health. The health and safety of our communities remain our top priority, and we advise all travelers, residents, and businesses can find the official information regarding the state's response to the coronavirus at New Jersey's COVID-19 Information Hub.
Important Information:
Executive Orders issued by Governor Murphy can be found here.
Administrative Orders issued by the State of New Jersey can be found here.
Tristate Travel Advisory: Effective June 24, 2020, all individuals traveling from states with significant community spread of COVID-19 must self-quarantine for a 14-day period from the time of the last contact within the identified state when arriving in New Jersey, New York, and Connecticut. Check Updates, which can be found on a rolling basis.
NJTT is committed to ensuring the safety and health of our residents, partners, tourists, visitors, and staff, and will provide you with tourism-related updates, as we closely monitor the COVID-19 outbreak in our state and throughout the country.
MAYOR BARAKA LAUNCHES GRANT PROGRAM TO HELP SMALL BUSINESS OWNERS AND EMPLOYEES IMPACTED BY COVID-19 CRISIS. APPLICATIONS OPEN. - Click Here
General Resources:

Have general questions about COVID-19?
The NJ Poison Control Center and 211 have partnered with the State to provide information to the public on COVID-19:
Call: 2-1-1
Call (24/7): 1-800-222-1222
Text: NJCOVID to 898-211
Information for Travelers:
Information for Travel Trade, Meeting Planners, and Exhibitors:
Information for Hotels and Restaurants:
If at any time the GNCVB receives new guidance from the CDC, the City of Newark or the State of New Jersey, or if concerns begin to escalate due to emerging information, we will promptly update this page.