Philip Roth's Newark
.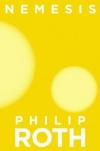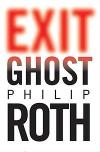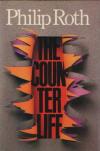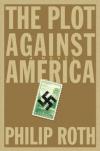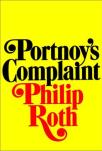 Philip Roth penned Newark to literary fame. Set off a self guided tour and explore the places and passages from Roth's best known books. Beware, Newark endearment is quite contagious. 
"I felt a deep knowledge of Newark, an attachment so rooted that it could not help but branch out into affection." - Goodbye, Columbus
The Counterlife - "While dialing home from the restaurant, Henry remembered that after the lecture, the question period, Nathan had been asked by a student he wrote "in quest of immortality." He could hear Nathan laughing and giving the answer-it was as close to his dead brother as he'd come all day. "If you're from New Jersey, "Nathan had said, "and you write thirty books, and you win the Nobel Prize, and you live to be white-haired and ninety five, it's highly unlikely but not impossible that after your death they'll decide to name a rest stop for you on the Jersey Turnpike. And so, long after you're gone, you may indeed be remembered, but mostly by small children, in the backs of cars, when they lean forward and tell their parents, 'Stop, please, stop at Zuckerman-I have to pee.' For a New Jersey novelist that's as much immortality as it's realistic to hope for."  81 Summit Avenue
The Facts - "Recently, snaking back and forth in my car along the one-way streets of the Weequahic section, I began to imagine house plaques commemorating the achievements of the boys who'd once lived there, markers of the kind you see in London and Paris on the residences of the historically renowned.
What I inscribed on those plaques, along with my friends' names and their years of birth and of local residence, wasn't the professional status they had attained in later life but the position each had played on those neighborhood teams of ours in the 1940's.
I thought that if you knew that in this four-family Hobson Street house there once lived the third baseman Seymour Feldman and that down a few doors had lived Ronnie Rubin, who in his boyhood had been our catcher, you'd understand how and where the Feldman and the Rubin Families had been naturalized irrevocably by their young sons."
Weequahic Neighborhood
The Plot Against America - "Near the church was a small rectory; like most everything else situated within the black iron palings of this alien world it had been built during the latter part of the previous century, several decades before the first of our houses went up and the western edge of the weequahic neighborhood took shape as Newark's Jewish frontier. Behind the church was the grammar school serving the orphans-there were about a hundred of them-and a smaller number of local Catholic kids. The school and the orphanage were run by an order of nuns, German nuns, I remember being told. Jewish children raised even in tolerant households like mine would generally cross the street on the race occasions we saw them swishing our way in their witchy attire, and family lore had it had it that when my brother, as a small child sitting alone on our front stoop one afternoon, spotted a pair of them approaching from chancellor Avenue, he had called excitedly to my mother, "look, Ma-the nuts."

Weequahic High Portnoy's Complaint - "Here, in fact, was a cheer that my cousin and his buddies used to send up from the stands at the end of a game in which Weequahic had once again met with seeming disaster. I used to chant it with them:
Ikey, Mikey, Jake and Sam, We're the boys who eat no ham, We play football, we play soccer- And we keep matzohs in our locker! Aye, aye, aye, Weequahic High!"
"Which was more or less the prevailing attitude towards athletics in general, and football in particular, among the parents in the neighborhood: it was for the goyim. Let them knock their heads together for "glory," for victory in a ball game! As my Aunt Clara put it, in that taut, violin-string voice of hers, "Hershie! Please! I do not need "goyische naches!" Didn't need, didn't want such ridiculous pleasures and satisfactions as made the gentiles happy... At football our Jewish high school was notoriously hopeless (though the band, may I say, was always winning prizes and commendations); our pathetic record was of course a disappointment to the young, no matter what the parents might feel, and yet even as a child one was able to understand that for us to lose at football was not exactly the ultimate catastrophe."
Chancellor Avenue School 1940's Kindergarten class and the entry still currently in use. The Plot Against America - "We were a happy family in 1940.
My parents were outgoing, hospitable people, their friends culled from among my father's associates at the office and from the women who along with my mother had helped to organize the Parent-Teacher Association at newly built Chancellor Avenue School, where my brother and I were pupils. All were Jews.
The neighborhood men either were in business for themselves-the owners of the local candy store, grocery store, jewelry store, dress shop, furniture shop, service station, and delicatessen, or the proprietors of tiny industrial jobs.
Shops are over by the Newark Irvington line, or self-employed plumbers, electricians, housepainters, and boilerman-or were foot-soldier salesmen like my father, out every day in the city streets and in people's houses, peddling their wares on commission.
The YMYWHA was a focus of social activity in the community.
The Plot Against America - "The men worked fifty, sixty, even seventy or more hours a week; the women worked all the time, with little assistance from labor -saving devices, washing laundry, ironing shirts, mending socks, turning collars, sewing on buttons, mothproofing woolens, polishing furniture, sweeping and washing floors, washing windows, cleaning sinks, tubs, toilets, and stoves, vacuuming rugs, nursing the sick, shopping for food, cooking meals, feeding relatives, tidying closets and drawers, overseeing paint jobs and household repairs, arranging for religious observances, paying bills and keeping the family's books while simultaneously attending to their children's health, clothing, cleanliness, schooling, nutrition, conduct, birthdays, discipline, and morale.
A few women labored alongside their husbands in the family-owned stores on the nearby shopping streets, assisted after school and on Saturday by their older children, who delivered orders and tended stock and did the cleaning up."
The Plot Against America - "The Jewish doctors and lawyers and the successful merchants who owned big stores downtown lived in one-family houses on streets branching off the eastern slope of the Chancellor Avenue hill, closer to grassy, wooded Weequahic Park. 
A landscaped three hundred acres whose boating lake, golf course, and harness-racing track separated the Weequahic section from the industrial plants and shipping terminals lining Route 27 [sic] and the Pennsylvania Railroad viaduct east of that and the burgeoning airport east of that and the very edge of America east of that - the depots and docks of Newark Bay, where they unloaded cargo from around the world.
At the western end of the neighborhood, the parkless end where we lived, there resided an occasional schoolteacher of pharmacist but otherwise few professionals were among our immediate neighbors and certainly none of the prosperous entrepreneurial or manufacturing families.
Clinton Avenue
Plot Against America - "I tried to gauge from what I saw beyond the bus window how much time remained before we got to summit Avenue and it was too late to unseal my fate. We were on Clinton Avenue just passing the Riviera Hotel, where, as I never failed to remember, my mother and father had spent their wedding night. We were clear of downtown, about halfway home, and directly ahead was Temple B'nai Abraham, the great oval fortress built to serve the city's Jewish rich and no less foreign to me than if it had been the Vatican."
Essex County Courthouse
I Married A Communist - "We went into Newark's Third Ward, where the Negroes had come to occupy the streets and houses of the old Jewish immigrants' slum. Ira spoke to everyone he saw, men and women, boys and girls, asked what they did and how they lived and what they thought about maybe changing "the crappy system and the damn problem of ignorant cruelty" that deprived them of their equality.
He'd sit down on a bench outside a Negro barbershop on shabby Spruce Street, around the corner from where my father had been raised in a Belmont Avenue tenement, say to the men congregated on the sidewalk, "I'm ever a guy to butt into other people's conversations," and begin talking to them about their equality, and to me he never looked more like the elongated Abraham Lincoln who is cast in bronze at the foot of the broad stairway leading up to Newark's Essex County Courthouse, Gutzon Borglum's locally famous, seated and waiting welcomingly on a marble bench before the courthouse, in his sociable posture and by his gaunt bearded face revealing that he is wise and grave and fatherly and judicious and good."
Washington Park 
Newark Public Library - The exterior is basically unchanged, but the interior main staircase was removed in the 1950's. The post card image on the right shows how the entry lobby appeared when Philip Roth went here during high school. 
Goodbye, Columbus - "The next morning I found a parking space on Washington Street directly across from the library. Since I was twenty minutes early I decided to stroll in the park rather than cross over to work; I didn't particularly care to join my colleagues, who I knew would be sipping early morning coffee in the binding room, smelling still of all the orange crush they'd drunk that weekend in Asbury Park. I sat on the bench and looked out towards Broad Street and the morning traffic." 
"Setting there in the park, I felt a deep knowledge of Newark, an attachment so rooted that it could not help but branch out into affection."
The park, bordered by Washington Street on the west and Broad on the east, was empty and shady and smelled of trees, night, and dog leavings; and there was a faint damp smell too, indicating that the huge rhino of a water cleaner had passed by already, soaking and whisking the downtown streets. Down Washington Street, behind me, was the Newark Museum-I could see it without even looking; two oriental vases in front like spittoons for a rajah, and next to it the little annex to which we had traveled on special buses as schoolchildren. The annex was a brick building, old and vine-covered, and always reminded me of New Jersey's link with the beginning of the country, with George Washington, who had trained his scrappy army-a little bronze tablet informed us children-in the very park where I now sat."
Contributors:
Rosemary Steinbaum, co-curator of the exhibit, Philip Roth: An Exhibit of Photos from a Lifetime at the Newark Public Library, 2013.
Liz Del Tufo, President, Newark Preservation and Landmarks Committee
Philip Roth - A short Biography
Philip Milton Roth was born in Newark, New Jersey, on March 19, 1933, the son of American-born parents and the grandson of European Jews who were part of the nineteenth-century wave of immigration to the United States. He grew up in the city's lower-middle-class section of weequahic and was educated in Newark public schools.
He later attended Bucknell University, where he received his B.A., and the University of Chicago, where he completed his M.A. and taught English. Afterwards, at both Iowa and Princeton, he taught creative writing, and for many years he taught comparative literature at the University of Pennsylvania. He retired from teaching in 1992.

Unlike many prolific novelists, whose productive qualities may tend to wane over time, Roth has demonstrated a unique ability not only to sustain his literary output, but even surpass the scope and talent inherent in his previous writings. His latter fiction is arguable his best work, as demonstrated by the succession of awards he received in the 1990's (and a Nobel Prize in Literature a very likely possibility). He has lived in Rome, London, Chicago, and New York. He currently lives in