Brunch in Newark
Imagine this: it's Sunday morning, and you wake up in your comfy hotel bed in Newark to the sun peeking through the blinds after an epic night out. You rub your eyes, stretch toward the heavens and realize there's only one thing on your mind.
Food! But what to eat? The gooey goodness of a classically Jersey Taylor Ham, egg and cheese sandwich would certainly hit the spot, but you're also craving the decadent deliciousness of stuffed french toast covered in syrup, or perhaps a salty Caesar salad with a side of truffle fries? There's only one solution to such a situation: get out of bed and head out to tackle the most versatile and satisfying meal of all, brunch.
Here in Newark, we take brunch very seriously. When else can you truly take your time relishing in the flaky flavor of a perfectly cooked quiche, or savoring every moment of bliss that a Bloody Mary can bring? Whether you're wanting something sweet or savory, a mimosa or a macchiato, pancakes or potatoes, there is a Newark restaurant that has you covered.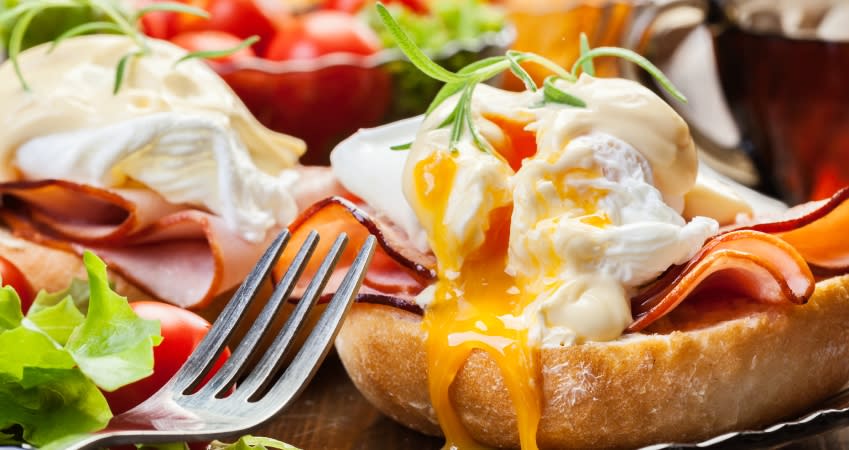 Vonda's Kitchen
Vonda's Kitchen, – Has earned a reputation for dishing out fantastic comfort food. Her southern style and healthy approach make this soul food restaurant stand out. Vonda's fans rave about her red velvet pancakes, hash sliders, oxtails, fried catfish, and of course her mac and cheese.
The Culture Trip, Barbara Speed selects "a guide to Newark's 10 best local eats and fine dining restaurants." 
The Yard
The Yard, 55 Park Place (Military Park) – Exclusive jazz series, intimate but also open to the public. A great opportunity to experience our backyard, outdoor dining, live music, and an exclusive brunch menu. The Yard is excited to safely and responsibly host you for this outdoor experience where you'll get to eat great food and hear some dreamy music.
Sihana Café
Sihana Café, 71 Ferry Street – Sihana is a combined coffee shop, restaurant, and gallery. It fuses the haute cuisine of a European café with a minimalist coffee shop.
Glaze Kitchen
Glaze Kitchen, 972 Broad Street – Come out and celebrate brunch with Glaze Kitchen, the Black Restaurant Week 2021 winner of Best Restaurant In NJ. Doors Open At 12 PM for brunch. The day party starts at 5 PM.
The Deluxe Diner
The Deluxe Diner, 561 Broad Street – Is sweet and salty your thing? Check out the modern vintage vibe and an extensive menu of The Deluxe Diner, where you can order up the Nutella and Bacon French Toast or even a Monte Cristo. If you're feeling more lunch than breakfast, check out their full line of fresh burgers served on a brioche bun.
Tops Diner
Tops Diner, 500 Passaic Ave – Tops Diner is technically East Newark and serves up some of the freshest homemade American cuisines. You go to Tops Diner for a quality meal! Sure to serve an amazing meal and some gracious hospitality!
Little Tijuana
Little Tijuana, 538 Market Street – Looking for something tad spicy for Mom? You don't want to miss NJ's new Margarita bar and restaurant featuring a patio and rooftop access. Enjoy exquisite Mexican-themed dishes and world-class cocktails, plus an unforgettable nightlife.

Kings Family Restaurant
Kings Family Restaurant, 557 Clinton Avenue – Looking for fine Halal dining with a seriously extensive menu? Head over to King's to enjoy Southern-style classics like fried fish, smothered chicken, and salmon cakes, or go the traditional breakfast route with waffles, omelettes, steak and eggs. Delicious!
Burger Bound
Burger Bound, 62 Van Buren Street – Dine al fresco on the back patio of Burger Bound, a modern burger joint in the Ironbound section of Newark, featuring a full bar and handcrafted organic burgers. With brunch served until 4 pm on the weekend, menu items up for grabs include Shrimp Scampi, Calamari Caesar Salad, and Truffle Mac and Cheese. What a way to end your weekend!