Best Brunch Spots in Newark
Imagine this: it's Sunday morning, and you wake up in your comfy hotel bed in Newark to the sun peeking through the blinds after an epic night out. You rub your eyes, stretch toward the heavens and realize there's only one thing on your mind.
Food! But what to eat? The gooey goodness of a classically Jersey Taylor Ham, egg and cheese sandwich would certainly hit the spot, but you're also craving the decadent deliciousness of stuffed french toast covered in syrup, or perhaps a salty Caesar salad with a side of truffle fries? There's only one solution to such a situation: get out of bed and head out to tackle the most versatile and satisfying meal of all, brunch.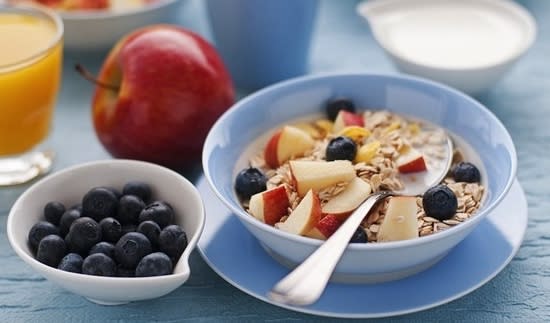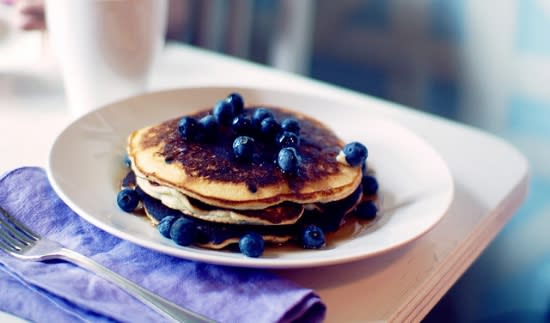 Here in Newark, we take brunch very seriously. When else can you truly take your time relishing in the flaky flavor of a perfectly cooked quiche, or savoring every moment of bliss that a Bloody Mary can bring? Whether you're wanting something sweet or savory, a mimosa or a macchiato, pancakes or potatoes, there is a Newark restaurant that has you covered.  
So without further ado, here is the official Glambassador's Guide to the Best Brunch in Brick City.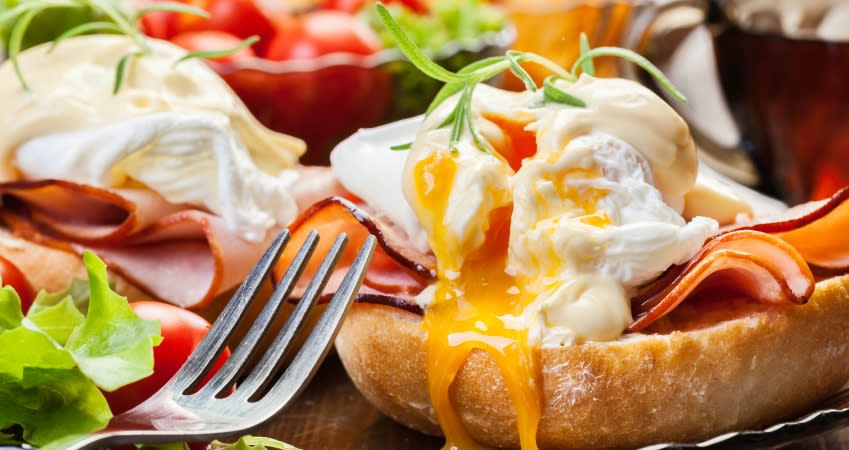 Alva Tavern (in Hotel Indigo), 810 Broad Street - Sporting a casually elegant atmosphere and menu featuring handcrafted cocktails, Alva Tavern features items like an upscale version of a traditional Taylor Ham, egg and cheese, chicken and waffles with a sriracha maple syrup and even Southern-style smoked cheddar grits. Wash it all down with their Champagne Cocktail, prosecco topped with Grand Marnier and garnished with a brown sugar cube and bitters.
Dorthaan's Place Jazz Brunch, NJPAC, 1 Center Street - Sundays are for great food and top shelf entertainment, and Dorthaan's Place Jazz Brunch has both! A semi-annual event at NJPAC, this ticketed brunch offers a sumptuous buffet boasting an omelet station and a medley of desserts, followed by live jazz courtesy of world class artists. Stop by and say hello to Dorthaan, who is sure to make you feel right at home.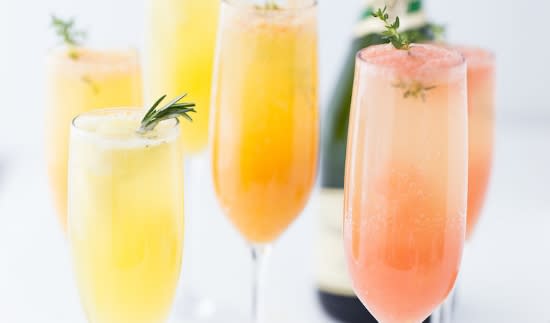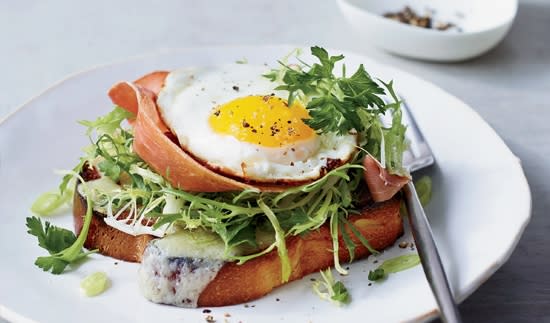 The Deluxe Diner, 561 Broad Street - Is sweet and salty your thing? Check out the modern vintage vibe and extensive menu of The Deluxe Diner, where you can order up the Nutella and Bacon French Toast or even a Monte Cristo. If you're feeling more lunch than breakfast, check out their full line of fresh burgers served on a brioche bun.
Hell's Kitchen Lounge, 150 Lafayette Street - Did somebody say mimosas? Hell's Kitchen Lounge, a Newark gem, offers $3 mimosas and Bloody Mary's for brunch, along with three different types of eggs benedict. Sandwiches, salads and burgers round out the brunch menu of this eclectic lounge in the Ironbound.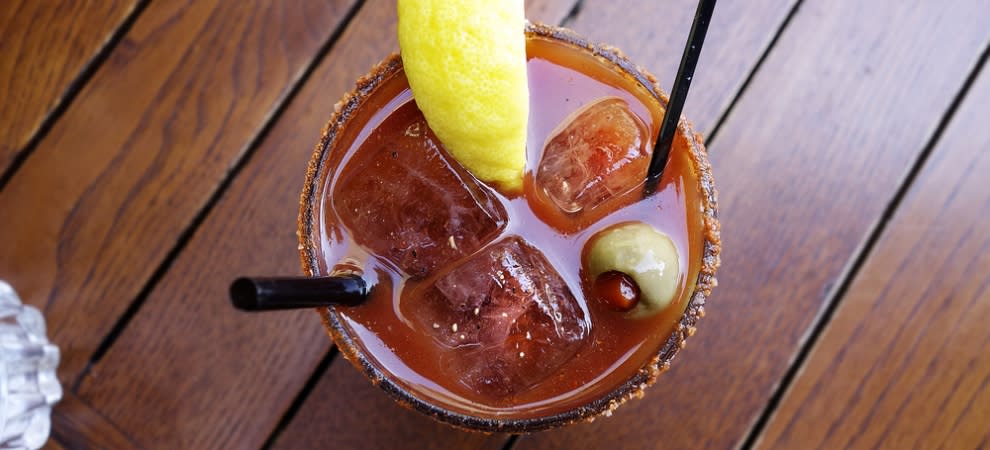 Duke's Southern Table, 11 Clinton Street - Mouth-watering cornbread is the first thing that greets you when you sit down for a soul food brunch at Duke's Southern Table. With a welcoming, jazzy decor and full bar, Duke's is a great place to gather with friends and sample menu favorites like Eggs N' Short Ribs, Fried Cornmeal Crusted North Carolina Catfish and Ms. Lucille's Pancakes.
Commerce Downtown Kitchen, 1136 Raymond Boulevard - Need to please a large group of people with picky sensibilities? Commerce Downtown Kitchen, a full-service buffet, offers an awe-inspiring array of fresh salads and gourmet items including crab legs, dim sum, Southern favorites and Latin-style dishes. There are even gluten free pasta and pizza items for those with an allergy or preference.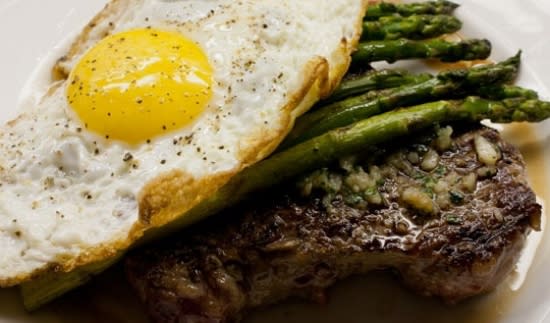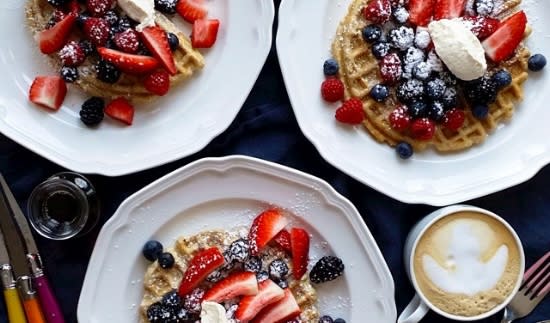 Catas, 538 Market Street - Catas means "tastings" in Spanish, and if you're in the mood to taste some delicious tapas and drinks, look no further! Brunch offerings like pancakes, Tosta Mista (grilled ham and muenster cheese), and steak and eggs will hit the spot, but even better is the price. For just $17, your meal will include an unlimited brunch beverage for two hours.
Kings Family Restaurant, 557 Clinton Avenue - Looking for fine Halal dining with a seriously extensive menu? Head over to King's to enjoy Southern-style classics like fried fish, smothered chicken and salmon cakes or go the traditional breakfast route with waffles, omelettes and steak and eggs. Delicious!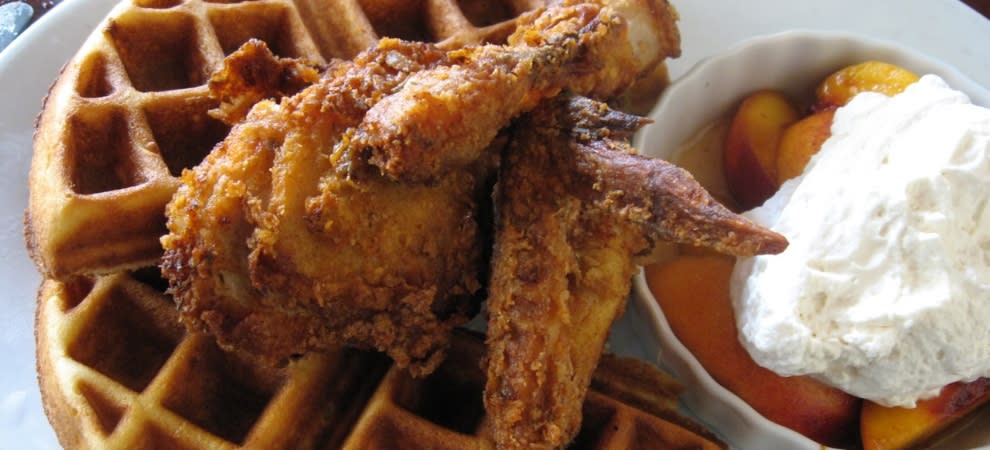 Burger Bound, 62 Van Buren Street - Dine al fresco on the back patio of Burger Bound, a modern burger joint in the Ironbound section of Newark, featuring a full bar and handcrafted organic burgers. With brunch served until 4 pm on the weekend, menu items up for grabs include Shrimp Scampi, Calamari Caesar Salad and Truffle Mac and Cheese. What a way to end your weekend!
---
Lauren Craig, also known as InaWordFab, is the Glambassador of all things fashion, art and entertainment in Newark. When she isn't busy practicing law or watching reality television, Lauren is devoted to inspiring others to live their most fab and fulfilling life...and world peace. Visit inawordfab.com for more and be sure to follow her life in the fab lane @inawordfab on Twitter and Instagram.