A NEWARK-THEMED THANKSGIVING AT HOME
Happy Fall, Yall! Let's Celebrate Thanksgiving safely, Newark-style!
Temperatures are cooler, Pumpkin Spice is the flavor du jour and there's only one thing on our minds: Thanksgiving. The day we give thanks for family, friends, and food is upon us though this year, will be much different.
Gone are the days of large family gatherings as city restrictions limit indoor functions to ten people or less. And while the extended family may need to skip the festivities this year, there's no reason you can't give thanks safely, to those you live with, at home.
Consider staggering your mealtime to accommodate social distancing. And of course, mask up, especially when within six feet of another family member.
Now that we've gotten the important part out of the way, let's get down to the fun part: the food. Thanksgiving dinner is a perfect time to show off your culinary prowess or, if you're short on time (and/or cooking skills), introduce your family to a great dish from a local restaurant.
Here is your guide to A Newark Themed Thanksgiving at Home.
1. Mac and Cheese -
We have to start here because no Thanksgiving, is complete without the right macaroni and cheese. This is hands down the most important dish of the entire meal, turkey included! Keeping that in mind, head downtown to Whole Foods' buffet and scoop up a Thanksgiving-size helping of their gooey and downright delicious mac and cheese, which is sure to please your family's palates. Feeling fancy? Head to Top's Diner and order their famous Lobster Mac and Cheese, which is chock-full of fresh Canadian lobster tail and claw meat with a creamy three-cheese cognac sauce.
2. Smothered Turkey Wings and Garlic String Beans -
Who needs the hassle of cooking a whole turkey when you can impress your family with moist and perfectly seasoned Smothered Turkey Wings from Vonda's Kitchen? Big and uber-tender, you'll find yourself licking your fingers after every bite. While at Vonda's, grab a side of Garlic String Beans for a flavorful veggie side dish.
 
3. Corn Muffin Souffle and Sweet Potato Poon -
Box stuffing has nothing on the Corn Muffin Souffle from The Weekend Spot! Bring this sweet and fluffy treat as a nice addition to dinner and while you're at it, order up a side of the Sweet Potato Poon with pineapple and raisins. These sides will be the star of the evening! The Weekend Spot is only open Friday through Sunday, so make sure to plan ahead.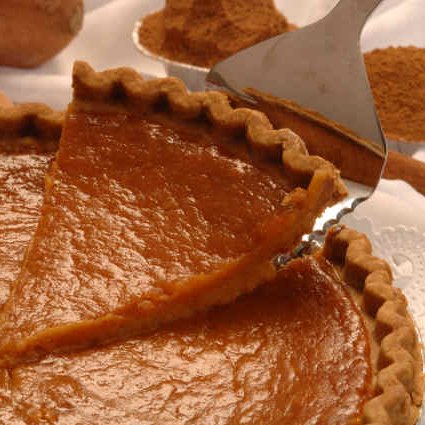 4. Rolls/Bread and Cake -
A stop at Calandra's is a must during the holiday season because very few do baked goods better! Bring your hungry family members a dozen rolls or a loaf of Italian bread fresh out of the oven. You'll also be the hit of the party if you bring a Calandra's cake: Red Velvet and Carrot are seasonal favorites.
5. Sweet Corn Ice Cream -
What's more seasonal than Sweet Corn Ice Cream from Nasto's? It's subtly sweet and delicious on its own and even better with a side of pie! Ice cream adventurists will love the special flavors you'll only find at Nasto's, like Honey Fig and Sea Salt Caramel Pretzel.