Chinatown in Newark
Did you know Newark had a Chinatown?
When we speak of hidden history, it isn't so much that the history is deeply buried so much as it is hiding in plain sight, that simply no one has yet asked. Artists, being curious and independent by nature, have a fine tradition of acting as archeologists and historians. I have had the great pleasure of knowing multimedia artist, documentarian, arts instructor, and author of When Newark Had a Chinatown: My Personal Journey (Dorrance Publishing Co., 2016) Yoland Skeete for many years, and she is the one I have to thank for telling me about Newark's Chinatown. Now she has the book hot off the press out about her research, and I'm telling you!
Skeete is an incredible person whose bringing forth in whole form something that had vanished reminds me of Simone Leigh's recent work reconstructing African-American communities using performance and installation art. Skeete is the cofounder of Sumei Multidisciplinary Arts Center, created in 1993 by a group of artists, musicians, and writers. The Center aims to support emerging and established artists through exhibitions, lectures, seminars, workshops, and residencies. Sumei serves as a platform for artists around the world to connect with communities in Newark, and provides educational programming and art workshops for elementary to college age youth throughout the area. The organization aims to be a space for community building and engagement through art, writing, video, and performance. They have done groundbreaking work with many world communities including with Cuban artists in the 90's.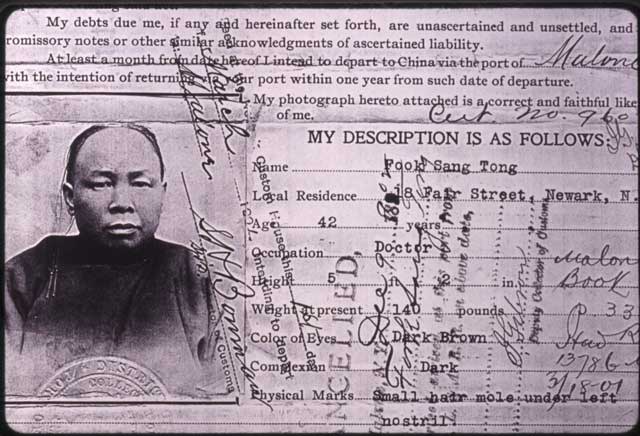 When I first came to Newark, there was a small row of shops, several of which sold fish, on Mulberry Street, somewhat set apart from other buildings. (Incidentally, this is the Mulberry Street of Dr. Seuss fame!).  As it turns out, I was walking near the former site of the Mulberry Arcade.  In 1910, a small lane with housing and shopping was built called Mulberry Arcade, connecting Mulberry Street and Columbia Street between Lafayette and Green Streets. It would have glowed at night with illuminated signs, the center of a small, bustling enclave of shops and houses.
In the 1920s, recurring federal opium raids disrupted the community, causing many to move to more peaceful places. Despite an attempt to revive the neighborhood decades later, the Mulberry Arcade (the center of Chinatown) was removed in the 1950s. Today there is barely any sign that a Chinatown existed in the neighborhood, and only a small Chinese population even in the surrounding areas. There is a single Chinese restaurant on Lafayette Street. Yoland's book When Newark Had a Chinatown, tells the story of a search for a community of people who had disappeared so completely that no one even remembered they were there, no plaque stood to speak of their existence.
Many people do not know that New Jersey Chinese have approximately 140 years of history in New Jersey. The recorded history of New Jersey Chinese begins in Belleville and matures in Newark with a population at its height of 3,000. It was from Newark that they moved into the NJ suburbs and became the Chinese Americans we now know. The first laws against immigration to the US by any race of people were made against the Chinese and despite the many racial segregation laws, the hostility, negative publicity, and violence Chinese Americans have succeeded in becoming one of Americas thriving minorities. But in order to understand Chinese immigration, like understanding any immigration, one has to look at the situation in the homeland that would create a desire to immigrate.
Artists have a sensitivity to the world, to the sensory: After noticing the faded Chinese name "Leong On" inscribed on a building's cement facade in her neighborhood, Yoland Skeete began investigating the history of the area, embarking on an ambitious archival and archaeological research project to recover the largely forgotten history of the neighborhood and the people who once lived there. Most came from a part of China called Toishan.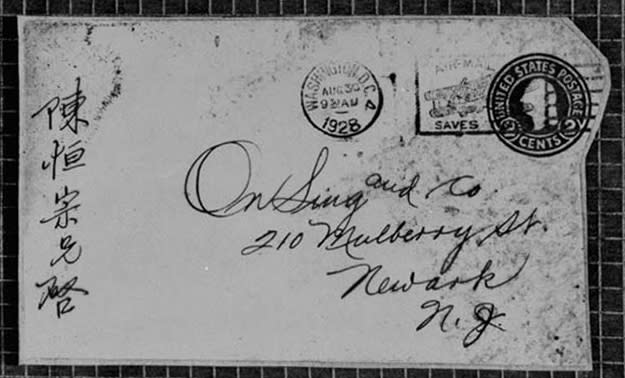 She began what came to be called the Newark Chinatown History project by visiting local Newark churches, which were hesitant to grant her access to their records. She visited Newark's public libraries and the National Archives and Records Administration next, where she was able to compile and examine house deed records to create a profile of the area's population. As she discovered documents relating to Newark's Chinatown, she began to build a collection. It was at the New Jersey Historical Society that Yoland came upon a report about the Chinese community in nearby Bellville, New Jersey, whose members began moving to Newark in 1857. Betty Lee Sung's work on Chinese American East Coast history and an archival database that Sung created to keep track of related primary sources and archival records at the National Archives and Records Administration (NARA) in New York, were also incredibly valuable to Yoland's process.
Yoland spearheaded an archeological dig of the area. She had heard that in the 19th century, Chinatown residents had constructed a series of underground tunnels to escape the opium and immigration raids and wanted to recover some of their artifacts before they were destroyed. What began as a dig in her back yard led Yoland to the basements and yards of other homes that were slated for demolition. She started finding more and more objects from Newark's Chinatown.
Yoland also wanted to collect oral histories of former residents and their descendants. She scoured newspapers for family names, and her friend Robert Lee, founding director of the Asian American Arts Centre, who was born in Newark, connected her with some of the area's families. During these interviews, Yoland heard about the discrimination the early Chinese migrants faced in schools and churches, and learnt about the institutions they created to serve their own community. By the 1950s, Newark's Chinatown community had dispersed, and many families moved into New Jersey's suburbs. Chinatown is everywhere.
So get Yoland's book, and walk to the slab of white stone with finely cut letters "Lun On Co." that lies on the grass across from Prudential Stadium. Imagine the neon lights, the women in 1920's dresses, the smells of wonderful nighttime dinners going late. Have a history picnic, and remember to look closely at the world with curious eyes wherever you are.
---
Evonne M. Davis and Emma Wilcox are working artists and cofounders of Gallery Aferro, a Newark alternative arts nonprofit. Begun in 2003, Gallery Aferro offers exhibitions featuring local, national and international artists, a wide range of public events, a year-round studio residency program, educational offerings, group tours, a publication line, a gift shop and public art initiatives.