NEWARK HOLIDAY SHOPPING
For shop local fans, discount divas, and everyone in between.
The holidays are upon us, and the shopping list looms. There's still loads of time for great finds at great prices, right here in your own neighborhood. Newark Happening has pulled together recommendations for you, whether you are a shop local fan or a discount diva.
Some will say the Newark Museum Shop is the best place in town to find unique gifts, especially for the hard-to-please folks on your list. The shop's selection of jewelry is exceptional, with handmade and original pieces by local as well as international artisans. Scarves, handbags, jackets, tableware, art books of all kinds, toys and much more are all beautifully displayed in this small but well-stocked shop, with something to be found at all price points. 
On the opposite end of the shopping spectrum is The Mills at Jersey Gardens, a vast haven for smart shoppers from the city or the 'burbs, London or Seoul.  New Jersey's largest outlet mall is a short trip from downtown Newark, New York, or Newark Liberty International airport, and features great finds from high-end retailers like Brooks Brothers, Polo Ralph Lauren, Cole Haan and Coach, plus an array of brand-name outlet stores.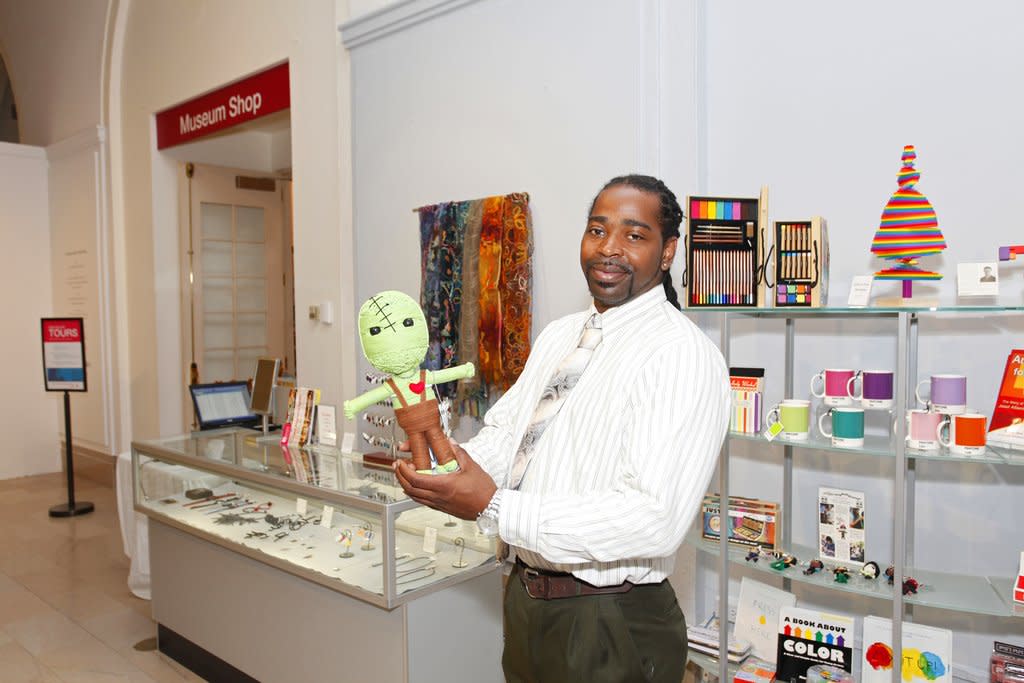 Lunch Hour Finds
You'd love to avoid weekend crowds and prefer to shop on your lunch hour?  Read on for some great suggestions here in Newark.
While the city's ongoing revival has attracted new retailers like the Nike and Gap outlet stores on Broad and Market streets, if you want to walk just a few blocks on either side of Newark Penn Station, heading downtown or to the Ironbound, you'll find many great items, and many at great prices. Plus you'll get the added satisfaction of supporting independent merchants.
Just west of Broad Street near the Prudential Center is Dan's Hats and Caps, offering an almost dizzying selection of headwear. Three generations of friendly owners will help you find the perfect gift, from a classic newsboy cap to the most stylish Stetson. Venture a few blocks north on Halsey Street, turn right at Linden Street and discover a fashionable new boutique, Off the Hanger, with great selections and fashion advice. Back to Halsey Street heading north, there are a few more places to check out: Gifts East West for treasures from Thailand, handmade pottery and jewelry; The Artisan Collective for hand-poured scented soy candles, recycled fabric handbags, dynamic wall art, and funky jewelry;  and just off Halsey on Bleeker Street, GlassRoots for glass vases, tableware and jewelry, all designed and hand-blown by Newark youth and their artisan mentors.
On the east side of Penn Station, head down Ferry Street in the Ironbound, the largest Portuguese-speaking community in the U.S., for a great array of shops. May we suggest winemaking supplies for your favorite creative oenophile? Owner Manny Lopes at Lopes & Sons Hardware can walk you through everything you need.  If you prefer to give wine (including some rare ports), there are plentiful special vintages from the Iberian peninsula at Lisbon Wines & Liquors.
Across Ferry Street is a cozy and stylish jewelry store, Vinhas, in second-generation ownership. It features a large display of many of the finest European and American watches, and lovely gold filigree jewelry from Portugal. For tableware and linens, ceramics, cork-ware handbags and accessories, and espresso machines, head a block down the street to Portugalia, a colorful and friendly store.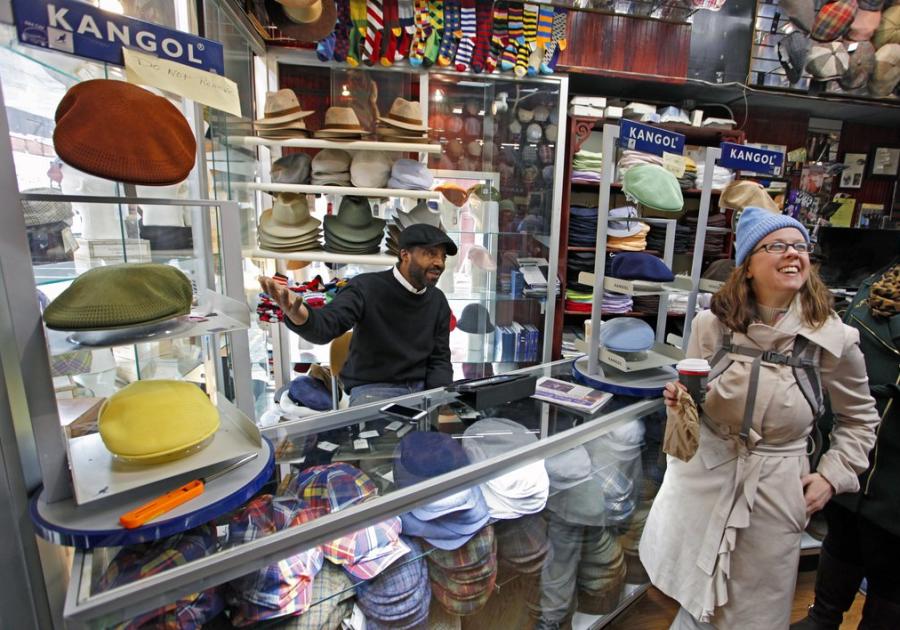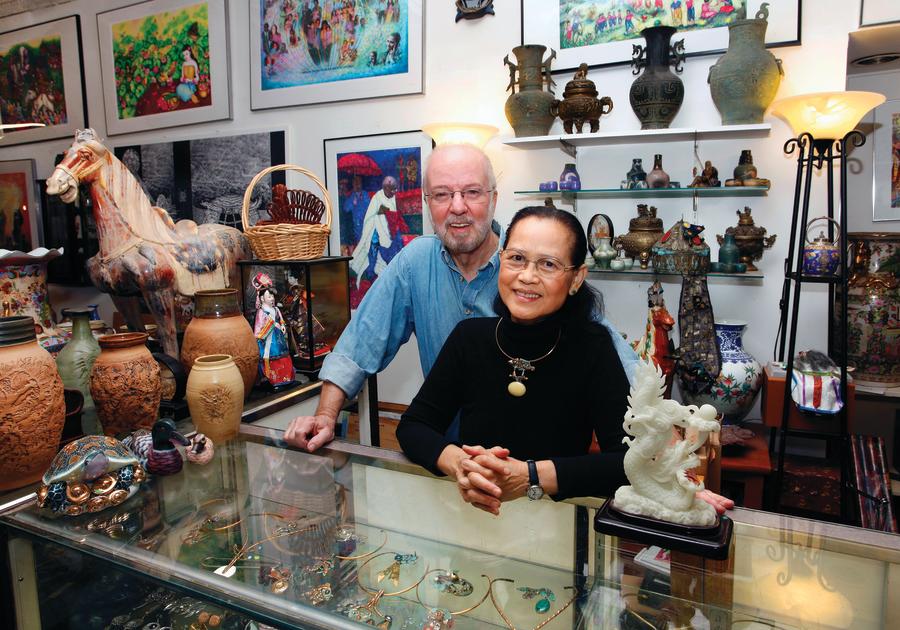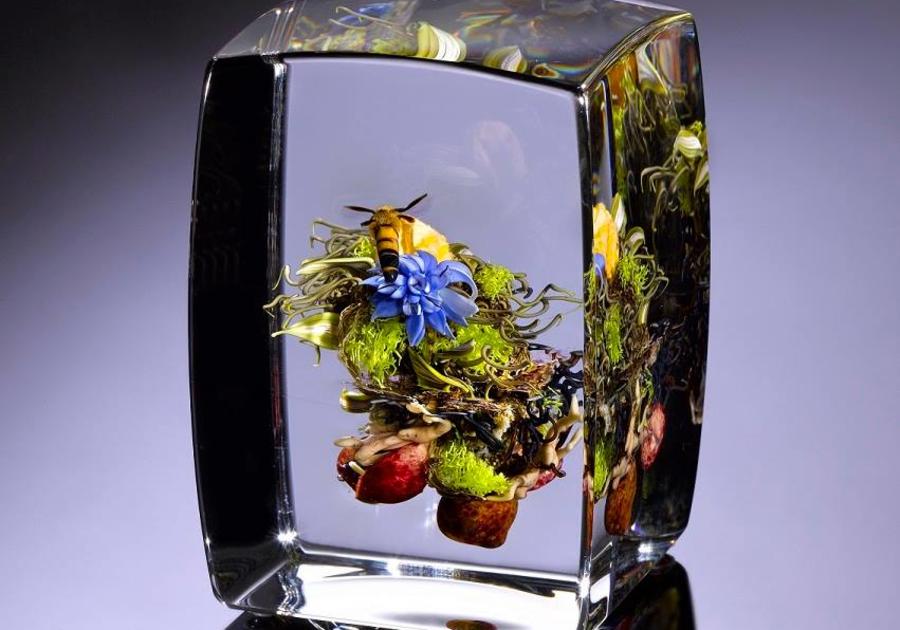 Giving Great Experiences
What to get for the folks on your list who already have everything they need and want? Tickets to the symphony, jazz, theater and dance at the New Jersey Performing Arts Center are always winners, and if you can't decide on the show that you want, opt for a gift certificate.  The same can be said for Newark's grand Prudential Center arena -- "The Rock" -- where you can select tickets or gift certificates for NJ Devils games, popular music and family entertainment.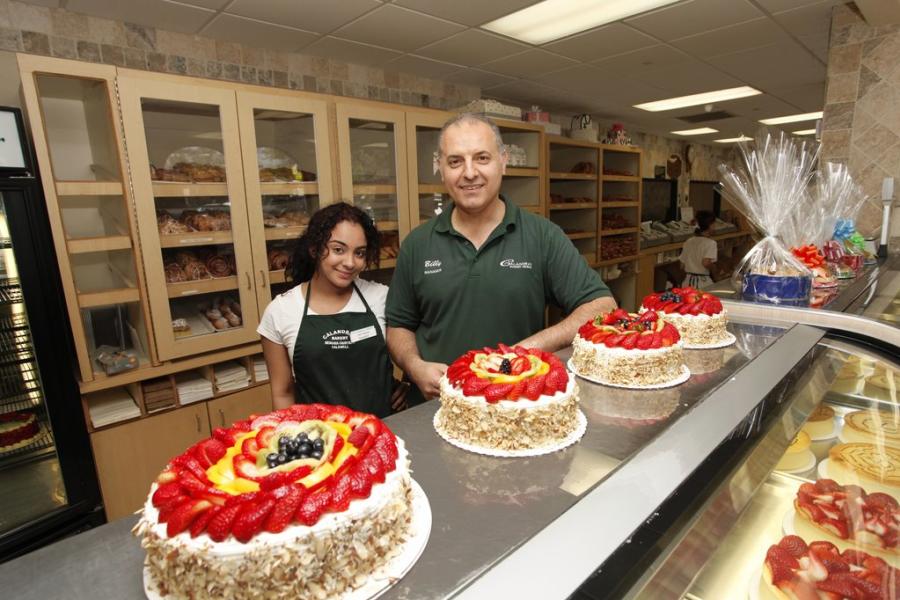 And Finally, Food
Food, glorious food. Newark, of course, is a destination for fine restaurants of all kinds, but it's also a great place to shop for food and delicacies. Here are a few of our faves, all family- owned businesses: T.M. Ward Coffee, for its specialty roasts, tea, candy, dried fruits and nuts, and gift baskets, served up in a 150-year-old Broad Street shop that's always busy and always fun. Calandra's Bakery and Birardi Imports, in North Newark have some of the best baked goods on this side of the Atlantic, and a full array of imported Italian specialties. Back in the Ironbound, Teixeira's Bakery and Seabra Foods, both on Ferry Street, are must stops for a taste of Portugal, for those of us not lucky enough to escape there for a post-holiday respite.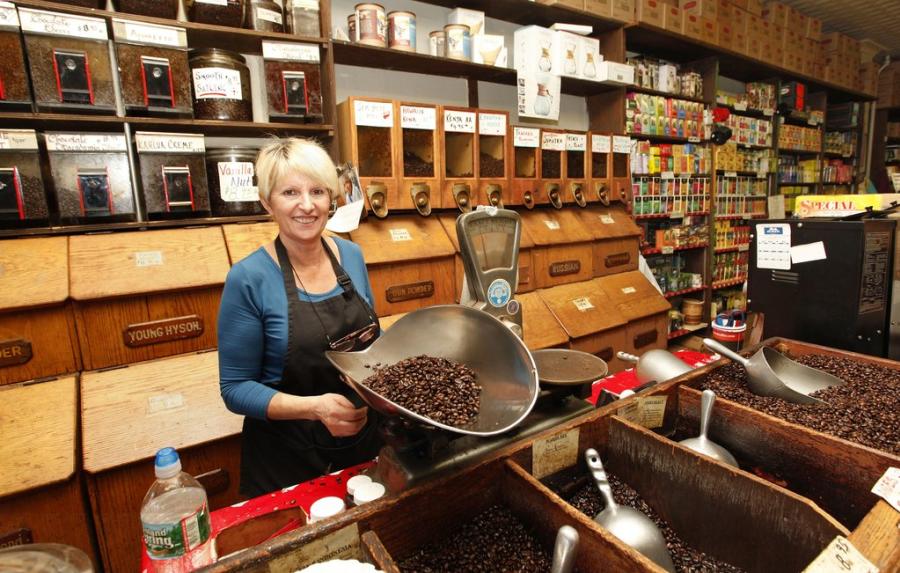 ---
Contributor
Newark Bound Magazine
Story By: Helen S. Paxton              
Photo Credit: Arthur Paxton, Newark Museum and Glassroots.