Newark Black-Owned Business Guide
In Newark and the surrounding area, you may support African American and Black-Owned Stores, Restaurants, Spas, Centers for the Arts & More
---
Black-Owned Restaurants
Highlights
Shop, Work, Play
Near and Around Newark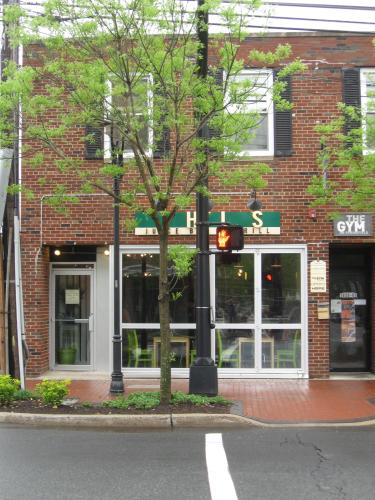 HLS Juice Bar and Grill • 1859 Springfield Ave., Maplewood
Cornbread • 1565 Springfield Ave, Maplewood
Papillon 25 • 25 Valley St, South Orange
Montclair Diner • 613 Valley Rd, Montclair
Taste of Flava • 1255 Stuyvesant, Union
Reddz Grill & Lounge • 7 Lincoln Ave, Orange
Lite & Soul Eatery • 64 4th Ave, East Orange
Montclair Brewery • 101 Walnut St, Montclair
Saveur Creole • 131 Grove St, Montclair
Mesob Ethiopian Restaurant • 515 Bloomfield Ave, Montclair
First Republic Lounge • 1204 E. Grand St, Elizabeth
Roy's Fish Fry • 1253 Springfield Ave, Irvington
---
Tonnie Rozier, owner of Tonnie's Mini's in Newark shifted to "made-to-order" transactions as a result of the coronavirus lockdown.
21 Black-owned restaurants in N.J. you need to try in 2021
New Jersey's culinary expertise is not only delicious -- it also exemplifies the Garden State's diversity. In honor of Black History Month, NJ Advance Media decided to put together a guide to some of the best Black-owned restaurants in the state.
That includes soul food, international fare, plant-based options, and eateries both old and new.
CLICK HERE for 21 New Jersey Black-owned restaurants to try in New Jersey in 2021.

By Tennyson Donyé | NJ Advance Media