Winter Activities in Newark
With the advent of shorter days, frigid temperatures and forecasts predicting that dreaded "wintry mix," it can be challenging for many people to keep those New Year's resolutions to get fit. There's good news, however, if you live in Newark. You don't have to wait until spring to get moving again because there are a host of places where you can swim, do water aerobics, work out, skate, dance or practice yoga. Below is a sampling of indoor facilities around town to help you keep fit and healthy as we head toward spring:
The John F. Kennedy Recreation Center features the largest public indoor-outdoor pool in the state, an Olympic-size swimming pool with a retractable roof. Recently overhauled to include new diving boards, dressing rooms and other improvements, the facility offers water aerobics classes, basketball, children's gymnastics classes and weight rooms for both men and women. The JFK pool was used for training by 2008 Olympic Gold Medalist Cullen Jones of Irvington. 
In addition, JFK hosted the 2002 U.S. Youth Games Swimming competition. Members of the U.S. Navy training to be Navy Seals, Seal instructors and others needing the training to qualify for other naval posts use the pool. Newark residents pay just $5 for a year's membership and those who reside out of town, $15. JFK is open from 7:30 AM- 7:30 PM, Mon- Fri and 9:30 AM- 5:30 pm, Saturday, and closed on Sunday. (973-733-5483)
Sharpe James/Kenneth A. Gibson
Recreation & Aquatic Center
226 Rome Street
While not Olympic-size, The Sharpe James/Kenneth A. Gibson Recreation & Aquatic Center, located in the Ironbound section, offers a 25-yard, six-lane pool that offers the same fee schedule as the JFK Recreation Center. The site is also home to an ice skating rink, but the rink will be closed until mid-2018 for repairs. (973-733-3707)
7th  Ave and Clifton Avenues
Branch Brook Park Roller Skating Center is one of the largest roller skating facilities in the Tri-State area, hosting up to 1,000 people each skate session. Open skate times are offered all week long for kids, teens and adults, featuring music played on a state-of the-art sound system, fun activities, a fully-stocked café and a game room. Lessons are also available. The skating center hosts parties of all types, from birthdays to fundraisers. (973-482-8900)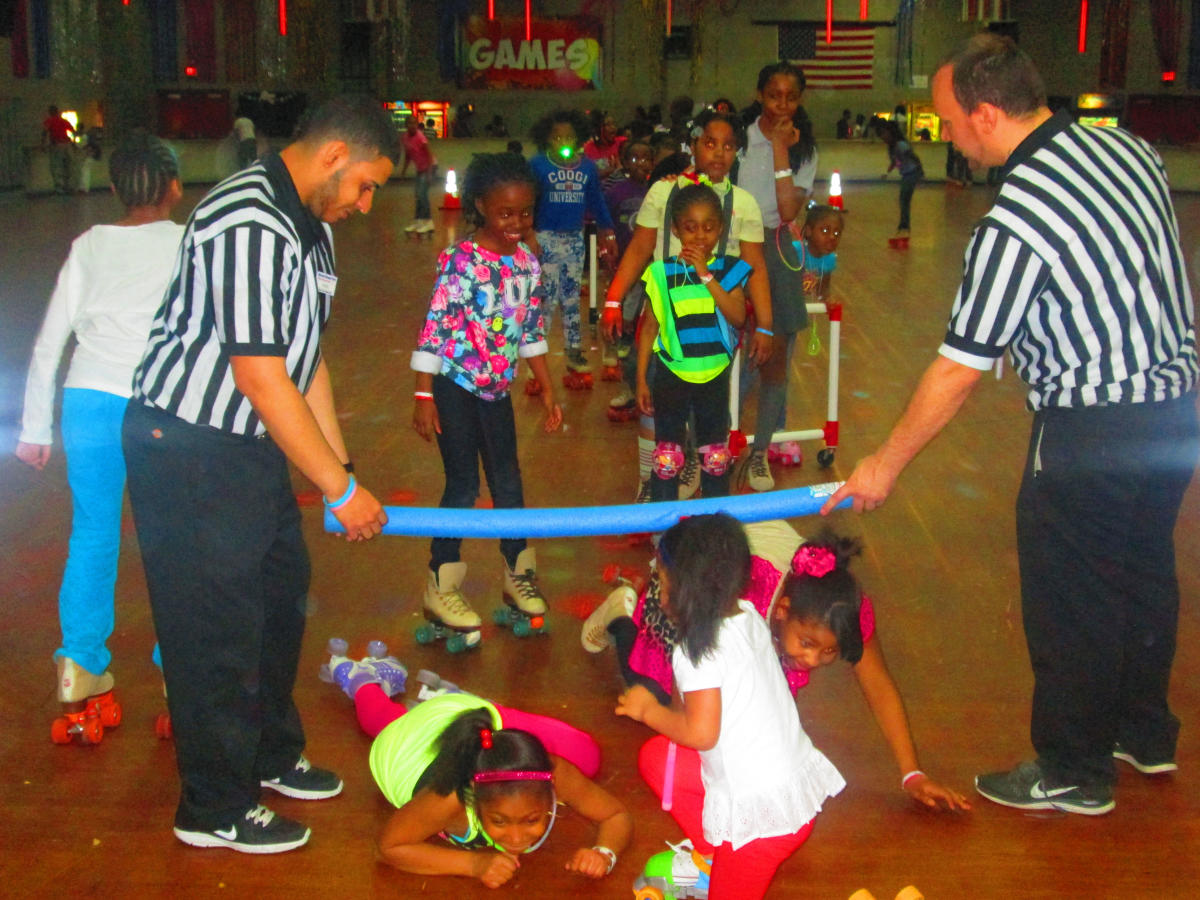 Credit: Branch Brook Park Roller Rink
42 Warren St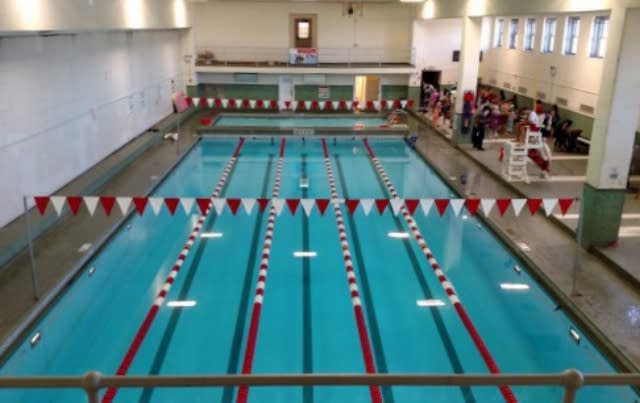 Credit: Rutgers-Newark Golden Dome Fitness Center
Rutgers-Newark Golden Dome Fitness Center features a 7,000-square-foot fitness facility, a 25-yard swimming pool, two racquetball courts and a dance/exercise studio. Non-credit recreation classes, ranging from yoga to scuba diving, are offered on a semester basis through the Department of Intercollegiate Athletics and Recreation. The center is also accessible to those with special. General public membership rate, $265 for a half year, $470 for a full year. (973-353-3716)
660 Broad Street
YMCA of Newark and Vicinity offers a wide range of programs and activities for all ages, including swimming lessons for infants to adults. Classes are held either Monday or Wednesday afternoons twice a week for four weeks or Saturdays from 9 am-2 pm once a week for 8 weeks. The Youth Recreation program includes dance instruction for children of all ages, as well as bowling, ping pong, and more. Adult activities include aerobics and spin classes, and older adults who are eligible can take advantage of the Healthways Silver Sneakers Fitness Program. (973.624.8900 )
For those who enjoy exercising outdoors, there's Newark Walks, an interactive and engaging pedestrian app launched in 2016. It features a 3.1-mile trail through downtown Newark, University Heights and the Central Ward. There are more than 80 points of interest on the Newark Walks tour, several of which feature interpretive panels that provide an overview of each site's history. It includes transportation hubs, such as the 115-year-old Broad Street Station, and the New Jersey Institute of Technology's castle-like Eberhardt Hall, which served as the Newark Orphan Asylum from 1857 to 1948.