Nothing screams American comfort food like a heaping plate of sweet, tangy, smoked, spiced, and rubbed-to-perfection barbecue. Here in Newark, not only do we serve up traditional Southern 'que but we also boast a plethora of Portuguese-style barbecue joints with huge portions and low prices. Newark just maybe the Portuguese barbeque capital of North America! With so many options for great barbecue in the state's largest city, which stops top our list? Read on for our guide to the best barbecue in Newark.
Ferry St. Barbecue, 89 Ferry Street – Serving up an array of barbecued meats that are spice-rubbed and roasted on a hand-rotated grill, you can't go wrong with the killer combo of half ribs and half chicken with a side of yellow rice and crispy shoestring fries from Ferry St. Barbecue. Ferry St. is known for its large portions, great food, and cheap prices. Feel like fish? This Newark staple has seafood items like garlic shrimp and bacalhau na brasa (broiled codfish).
Dinosaur Bar-B-Que, 224 Market Street – For traditional Southern-style barbecue, head over to Dinosaur Bar-B-Que, a well-known chain restaurant conveniently located just steps from the Prudential Center. It features a full bar with a wide variety of beers on tap, and tasty combo platters with options like tender ribs, pull-and-peel shrimp, barbecue chicken, and pulled pork. It's like a little bit of Memphis in Newark! For a treat, try the fried green tomatoes, which are a guest favorite.  
McWhorter Barbecue, 104 McWhorter Street - If you're in the mood for some carne, McWhorter Barbecue is the place to visit! This cash-only Portuguese barbecue spot has amazing prices on platters that can feed even the biggest appetites. From beef ribs to pork chops to chicken, their meats are marinated and grilled on an indoor, charcoal rotisserie that's rotated manually. Even the standard rice and fries at this Ironbound eatery are especially delicious. Don't forget the fried bananas!

Elm St Barbeque II, 103 Elm Street – When looking for authentic Portuguese barbeque in the Ironbound section of Newark, check out Elm St Barbeque. Traditional chicken and ribs are the mainstays, but Elm St also does seafood spectacularly! Try the grilled salmon platter, which comes with two salmon steaks seasoned and grilled to smoky perfection. With great prices and healthy portions, this unassuming eatery will not disappoint.
Pulaski Barbeque, 384 Walnut Street – When craving a heaping portion of inexpensive but oh-so-good Portuguese barbecue, Pulaski always does the trick. Their chicken and ribs combo with yellow rice and salad is wonderfully satisfying, but if you're feeling something a bit different, we suggest sampling a bit of the culture of Portugal with a dish like picadinho (pork, shrimp, and potato in a rich sauce). Wash it all down with a Brazilian Guarana soda to complete the experience!

Picnic Barbeque and Grill, 233 Ferry Street – Established in 1975 as a Portuguese coffee shop, Picnic first started serving open-pit barbeque in 1982. Having perfected traditionally prepared chicken and ribs over the years, Picnic is also known for its amazing shrimp with garlic sauce and savory picadinho. Each platter comes with a large helping of carbs like rice or hand-cut french fries … yum! On most weekends, Picnic serves specialty barbecued suckling pig and welcomes Fado singers as entertainment.
Brasilia Grill, 99 Monroe Street – Brazilian churrascaria with all-you-can-eat BBQ meats & a salad bar plus à la carte choices too.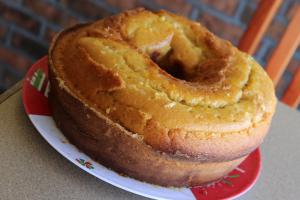 North Newark Barbeque, 344 Bloomfield Avenue – Why yes, you can get great Portuguese barbecue outside of the Ironbound! Right on Bloomfield Avenue in North Newark sits North Newark Barbeque, a churrasqueira that will serve up a huge pan of delicious barbeque (chicken, ribs, or a combo of both) with rice, vegetables, and fries. Known for its friendly service, this awesome eatery also serves up authentic and flavorful Portuguese dishes like dobrada (tripe and beans).
Fogo Grill, 145 Bloomfield Ave – A meat lovers dream, Fogo Grill does it all! There is something to please everyone's palate from the standard chicken and rib combo with a side of buffalo wings to a yummy Portuguese steak in a garlicky gravy topped with ham and a fried egg at Fogo Grill. All entrees are served with shoestring fries and yellow rice but don't forget the black beans to up the flavor factor. Want a sweet treat to complete your meal? An order of maduros (fried sweet plantains) is always a good idea.
KB's BBQ Smokehouse, Irvington, 1077 Stuyvesant Ave – With 20 years of experience cooking in the finest restaurants, KB is excited to present its vision to you and all its guests. A caring and committed family will ensure you have a fantastic experience.
Red White & Que, Kearny, 266 Davis Ave, – Red White & Que, BBQ is more than just delicious food. It's the food you can eat when you want to come together with friends and neighbors in celebration.