Vonda's Kitchen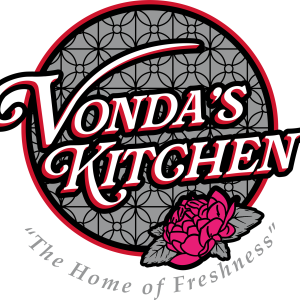 Vonda's Kitchen, – Has earned a reputation for dishing out fantastic comfort food. Her southern style and healthy approach make this soul food restaurant stand out. Vonda's fans rave about her red velvet pancakes, hash sliders, oxtails, fried catfish, and of course her mac and cheese.
The Culture Trip, Barbara Speed selects "a guide to Newark's 10 best local eats and fine dining restaurants." 
Burger Bound
Burger Bound, 62 Van Buren Street – Dine al fresco on the back patio of Burger Bound, a modern burger joint in the Ironbound section of Newark, featuring a full bar and handcrafted organic burgers. With brunch served until 4 pm on the weekend, menu items up for grabs include Shrimp Scampi, Calamari Caesar Salad and Truffle Mac and Cheese. What a way to end your weekend!
Kings Family Restaurant
Kings Family Restaurant, 557 Clinton Avenue – Looking for fine Halal dining with a seriously extensive menu? Head over to King's to enjoy Southern-style classics like fried fish, smothered chicken and salmon cakes or go the traditional breakfast route with waffles, omelettes and steak and eggs. Delicious!
Cornbread
Cornbread, 915 Broad Street – A fast-casual farm-to-table restaurant focusing on authentic savory soul food and the use of innovative technology to provide a unique and family-friendly dining experience. Proud to source all ingredients from local farmers & shops.
Little Tijuana
Little Tijuana, 538 Market Street – Looking for something tad spicy for Mom? You don't want to miss NJ's new Margarita bar and restaurant featuring a patio and rooftop access. Enjoy exquisite Mexican-themed dishes and world-class cocktails, plus an unforgettable nightlife.