February is Black History Month! In 1976, President Gerald Ford urged all Americans to recognize Black History Month as an "opportunity to honor the too-often neglected accomplishments of Black Americans in every area of endeavor throughout our history." Celebrate and honor the rich history of African-Americans all month long with these 10 ideas and events that recognize the heritage, accomplishments, and culture of Black Americans in the United States.
1. Support a Black Owned Business or Restaurant. Check our Guide - 
In Newark and the surrounding area, you may support African American and Black-Owned Stores, Restaurants, Spas, Centers for the Arts & More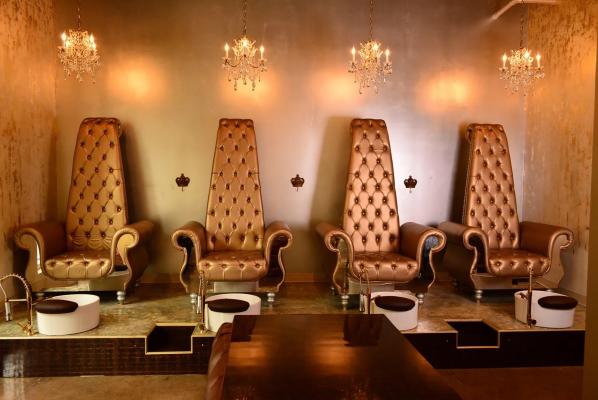 Bella Nail Lounge and Beauty Bar
From longtime favorites like the Kings restaurants and Vonda's Kitchen, contemporary offerings of The Yard and The Weekend Spot, to new openings Bar Vanquish and Swahili Village (Opening Spring 2022)

February 21, 2023 - Black History Celebration (vs. Montreal at 7:00 p.m. ET) - The Devils will celebrate Black History Month with special in-game features, exclusive content, fundraising activities, and more during this Tuesday night puck drop at Prudential Center.
3. Binge with Newark Actors and Directors -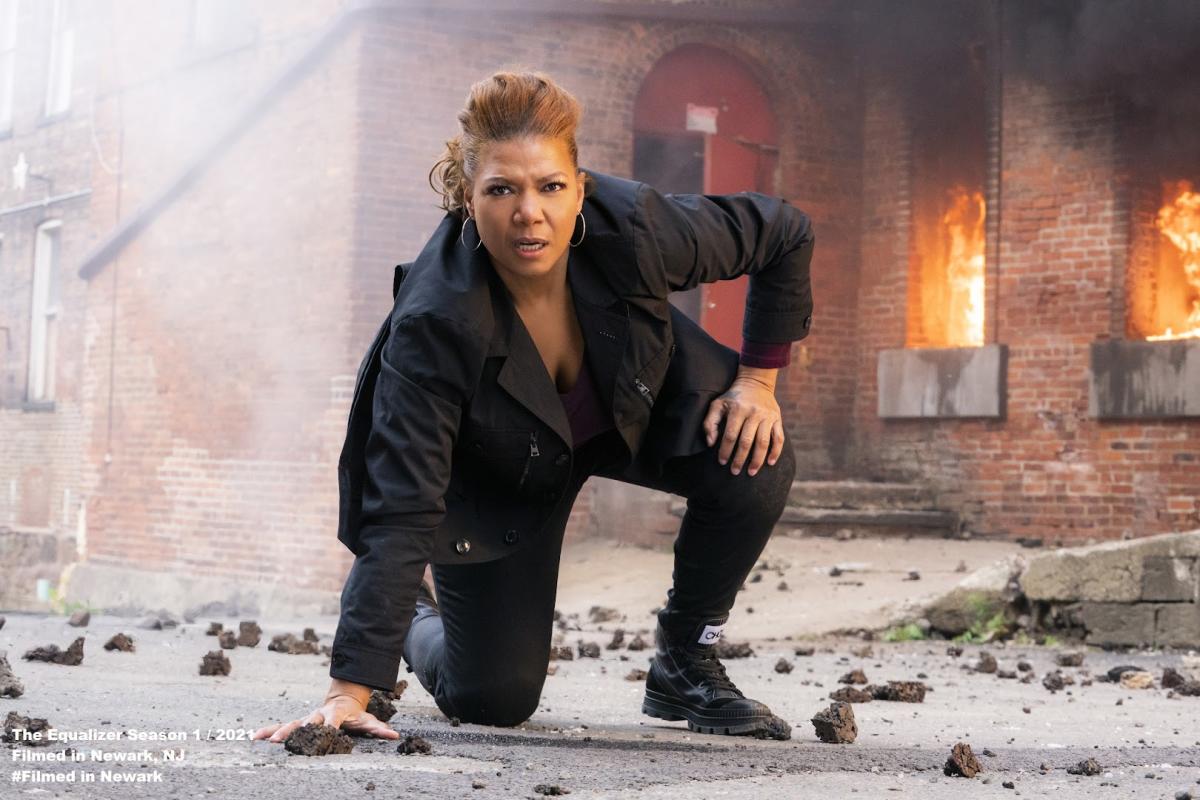 As the birthplace of film and the movie picture industry, almost since Hannibal Goodwin's patent of the nitrocellulose film in 1887 and Thoms Edison's Black Maria, in nearby West Orange, Black creatives have contributed greatly to this ever-growing industry. Staying inside much of February? Binge-watch some of Newark's most talented daughters and sons on your favorite streaming service: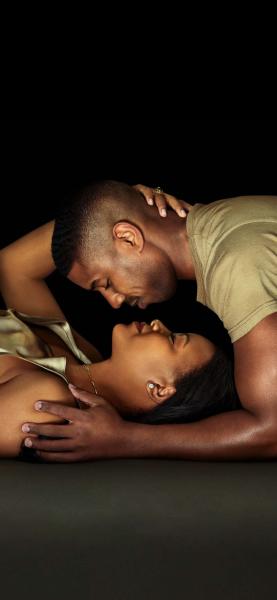 Michael B. Jordan, IN THEATERS | Wakanda Forever (GET TICKETS)
CREED III (IN THEATERS 3.3)
Raising Dion (Netflix)
Just Mercy, PG13 (Prime Video)
Black Panther, PG13 (Prime Video)
Creed I PG13, II R (Prime Video)
Queen Latifah, FILMED IN NEWARK | Equalizer (WATCH ON CBS)
Chicago, PG13 (HBO Max)
Hairspray, PG (Netflix)
Tobias Truvillion, Love Dot Com (Netflix)
Brooklyn's Finest, R (Prime Video)
In Contempt, (Prime Video)
Ernest R. Dickerson, They Gotta Have It - R (Netflix)
Godfather of Harlem, Directed 2-Episodes - TVMA (Prime Video)
The Wire, Directed 6-Episodes - TVMA (HBO/Prime Video)
Tisha Campbell-Martin, School Daze (Netflix)
Martin - NR (Prime Video)
House Party - R (Prime Video)
Shaquille O'Neal, Def Comedy Jam 25 - R (Netflix)
Kazaam - PG (Prime Video)
HONORABLE MENTION: Clarence Avant, The Black Godfather - TVMA & The Color Purple - R
4. Explore the Source of Knowledge Book Store -
The oldest independent book in the area is an African-Caribbean family-owned bookstore in Newark, NJ, selling books written and about people of African descent. They carry a huge selection of fiction, nonfiction, and children's books, African art, drums, and Shona stones. They look forward to continuing to provide yoga, lectures, movies, parties, and rentals when it is safe to do so.
Physical Store, 867 Broad Street
Order Online (BookShop)
6. Checkout the Krueger-Scott Mansion & Support Budding Entrepreneurs -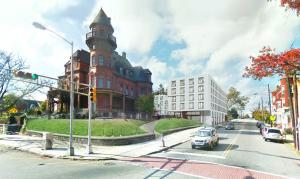 At the top of Court Street sits an abandoned mansion once owned by Louise Scott, a self-made Newark millionaire, and iconic Black female entrepreneur. In 1958, Scott bought the mansion, formerly owned by a Newark beer baron, and used the space as the center of her beauty empire, Scott College of Beauty Culture. While in operation, it housed a dentist's office, a restaurant, a charm school, an ice cream parlor, and a salon. Although it has since fallen into disrepair, the mansion was recently approved for redevelopment.
Today, MakerHoods Newark combines innovation in affordable living, entrepreneurial support for a new generation of makers, and shared spaces for light manufacturing. Makerhoods Market is more than just an e-commerce platform it is a catalyst to develop profitable, sustainable businesses. Looking to shop? Support Black-owned, women-owned businesses, and other budding local makers today! 
Click HERE to Shop!

Lao Johnson and Anthony Nelson at Clement's Place, 2016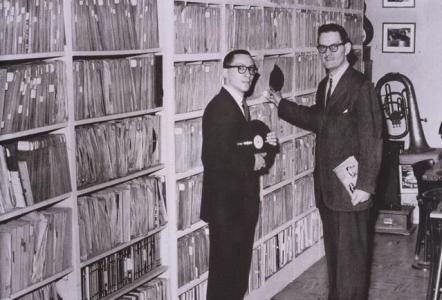 The Institute of Jazz Studies is the world's foremost jazz archives and research library. Founded in 1952 by pioneer jazz scholar Marshall Stearns (1908-1966), the Institute has been a pioneering institution in the preservation and access of jazz heritage. IJS relocated from Stearns' apartment to Rutgers University–Newark in 1966 and is part of the Rutgers University Libraries. In 1994, IJS moved to spacious new quarters on the fourth floor of the John Cotton Dana Library at Rutgers–Newark. The Institute serves a broad clientele, including teachers, scholars, musicians, the media, record companies, filmmakers, and arts agencies.



Black Power 19th Century is proud to present the Videos and Historic Sites Maps brochure.
You may download it HERE.  
It is dedicated to sites relating to Black abolitionists and activists in Newark in the 17th, 18th, and 19th centuries. The virtual tours include sites in the greater New Jersey Area.

February 15, 2:30 p.m. The National Association of Black Accountants invites Rutgers Business School students to build community at the indoor cookout. Rutgers Business School, 2nd Floor Lounge.
February 16, 8:00 p.m. Take part in a celebration of 70's throwback music and dancing hosted by the Black Organization of Students and Program Board. Paul Robeson Campus Center, Essex Room
February 21, 6:00 p.m. Join Dominican Talks for "Diaspora Fest" to celebrate the past, present, and future of Black culture. Paul Robeson Campus Center, Bergen Room.
February 28, 2:00 p.m. Experience a culinary showcase of Black American, African and Caribbean cuisine. Paul Robeson Campus Center, JBJ Soul Kitchen.
February 28, 6:00 p.m. Partnering with Columbia Bank and Provost Robinson, students will be able to network with other Black professionals and enjoy delicious food. Paul Robeson Campus Center, Essex Room.
---
A powerful multimedia interactive archive that includes lessons of the African American struggle for empowerment in Newark and the nation's major urban centers in the North.
Learn the history of The Great Migration (1900-1950), the Cultural of Resistance (1930-1960) including Father Divine and his estimated 5000 followers, the Demand for Police Reform, the Newark Rebellion, the National Conference on Black Power, and the election of Mayor Ken Gibson.
If people don't tell their own stories about black power, their own adventures, and interpretations of "the truth" as they saw it, what will happen to their individual and collective voices? A need to record these voices and educate our next generation birthed The North: Civil Rights and Beyond in Urban America. Our interactive archive preserves the stories of the "foot soldiers" in the Civil Rights and other Movements in the North, starting with Newark, NJ.