Best Craft Brews in Newark
You don't have to be a beer drinker to recognize that there is a serious craft beer obsession sweeping the nation. American beer culture used to be all about the big three (Bud, Miller and Coors), but has steadily evolved its focus to a flourishing collective of small batch specialty brews with flavors for every taste and occasion. From hops to malts to ales, craft beer now makes up an impressive 14% of the entire beer industry in America, and the amount of craft production in the nation has skyrocketed, far outpacing beer production in general.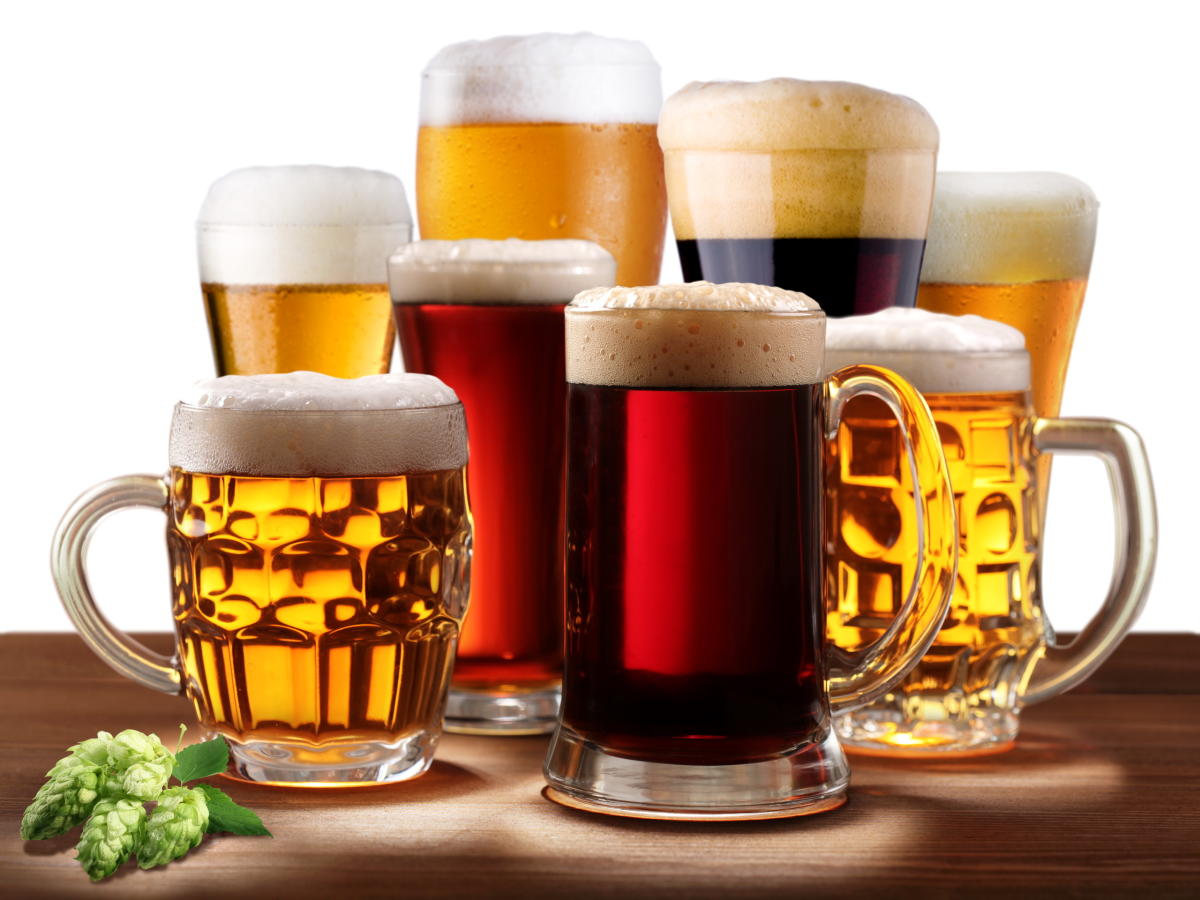 So what exactly is craft beer (besides a foamy and fermented nectar of the gods)? According to the Brewers Association, for a beer to be called "craft" it must be "small, independent and traditional."
"Small" means a production of less than six million barrels a year.
"Independent" means that less than 25 percent of the craft brewery is owned by a large non-craft     brewery (like Budweiser, for instance).
"Traditional" means that the majority of the brewery's output consists of "beers whose flavor derives from traditional or innovative brewing ingredients and their fermentation." In other words, flavored malt beverages are not welcome here!
So whether you prefer something light and crisp to enjoy in the summer sun, or something a bit dark and stormy to sip by a roaring fire, there is a craft brew just for you. And since Newark is the birthplace of one of the oldest beer brands in the country, Ballantine and Sons, our city is the perfect place to grab a great craft.
In fact, the first-ever citywide brew festival celebrating Newark's 350th anniversary and long brewing heritage, Five Wards Brew Crew Festival, is on tap for April 2017! Talk about a beer lover's dream!
Bello's Pub & Grill - With its great location right across from Newark Penn Station, Bello's is a prime spot to catch a game while enjoying one of more than 180 beers from around the world. Bello's even offers a challenge any beer connoisseur can get behind. Drink 100 beers there and get your name forever enshrined on a plaque on the wall! 
Edison Ale House - Where better to engage in the mandatory pre-game ritual of cold brew and hot wings than Edison Ale House? Sitting in the shadow of the Prudential Center, it features a solid selection of craft beer on draft, making it the perfect choice for game night. 
Redd's Biergarten - Looking for an urban take on a traditional German Beer Garden in the heart of Downtown Newark? You found it! Featuring a open concept space with long bars on each side, communal seating and picnic-style tables throughout, Redd's is known for its affordable happy hour, bottled craft beers and customizable beer flights. 
Hell's Kitchen Lounge -  Located in the Ironbound section of Newark, this eclectic lounge has a sexy, vibe and offers a top notch beer selection. Choose from a variety of craft and seasonal craft beers, and if you come with a group, you can get a large pitcher with a spout to share with the table. Try the Guinness Burger to round out the night with your brew crew! 
Barcade - Fulfilling your brew and arcade needs, those beer and game filled nights inspired the founding group to open a neighborhood bar focused on American craft beer and classic video games. 
Dinosaur Bar-B-Que - BBQ and beers! Is there a more classic pairing? Not only does this popular downtown eatery boast fall-off-the-bone barbeque but also stocks seasonals, American crafts and locals that are well known in the area, like Brooklyn Lager. You can even get a craft beer flight of four for just $6...score! 
Kilkenny Alehouse - Located just a few blocks from NJPAC, Kilkenny's is the right option for an affordable craft brew before or after a night at the theatre. Along with traditional bar fare, Kilkenny features a well-rounded beer menu and a low key atmosphere.
Mompou Tapas - An elegant bistro in the heart of the Ironbound, Mompou is known for tasty Portuguese tapas and an upscale atmosphere. You can also find an extensive beer menu with a nice selection of craft brews on tap. May I suggest pairing your cold craft with Mompou's grilled octopus? You won't regret it!