Meals Under $10 in Newark
There are plenty of good restaurants in Newark; just take a look at what's happening downtown, or what continues to evolve in the Ironbound District, one of the state's top dining destinations.
While some would say the worst of the economic hangover from the mid-2000s recession is over, people are still looking for great value and great taste when it comes to their dining dollars, or they're simply obsessed with finding the best food for the best price.
Fortunately, the choices are endless. What follows highlights some excellent spots where you can eat for $10 or less, but we also encourage you to explore and seek out favorites to savor and share.
Blaze Pizza, 691 Broad Street, lets you build your own pizza with any toppings you want (all one price, under $10). Or just choose one of the signature personal pies. According to Blaze, all are "fast-fired" in 180 seconds.  Exceptional quality at crazy fast speed.
Lunch at The Green Chicpea, 59 Halsey Street, a kosher restaurant serving some of Newark's best Middle Eastern fare, is worth the wait.  Foodies from Newark's corporate and college communities crave its excellent renditions of shwarma, tabbouleh, and other fresh, flavorful, and healthful salads. You can't go wrong with the falafel. Freshly made, full of a vibrant, herby flavor, and perfectly fried.
Burger Bound Newark - Bar & Restaurant at 62 Van Buren Street makes crisp, grease-free French fries served in a stylish metal container with a decadent topping of parmesan cheese and truffle oil. Yahoo Travel dispelled any doubts about their goodness when it chose these spuds as tops in New Jersey in its 50 States of French Fries — the Best Across the U.S. The black bean patties filled with melting cheese and a honey mustard dipping sauce on the side, aren't bad either. In warm weather, enjoy them on the cool outdoor deck. 
The mini-cakes and tarts at Edo's Dessert Lounge, 17 Academy Street, are an affordable luxury to end a meal or a decadent mid-afternoon snack. There are lots of different flavors, including a stellar banana cream pie-inspired version. Try some of the great coffee drinks, too, featuring Illy Italian espresso beans. 
A couple of Portuguese custard cups at Alvaro's Bakery,  62 Ferry Street, cost less than $10 (cash only), but will engage you in the Ironbound District's ongoing debate about who bakes the best. Alvaro's is smaller and flies under the radar against well-known and much-loved local favorites like Teixeira's Bakery.
In truth, it's hard to find a bad custard cup anywhere in the Ironbound. Alvaro's version has a slightly different texture to its filling that sets them apart. That's one opinion. You'll find plenty more on Ferry Street.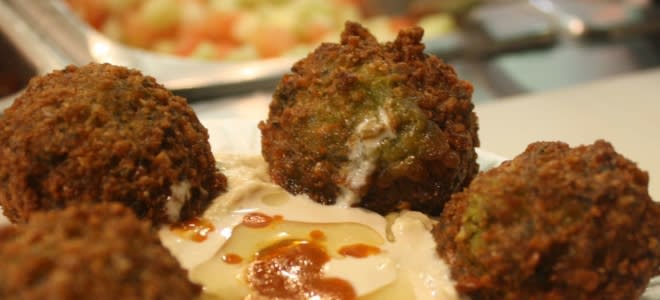 ---
Story By: Vince Baglivo