Coffee Shops in Newark, NJ
Coffee Lover's Survival Guide
Travel aficionados know that one of the major drawbacks of constantly changing time zones is the jet lag. So is there anything worse than waking up groggy in a new city when the only known option for coffee is in-room single serve packets, powdered creamer and a no name sugar substitute? We've complied a list of the very best local stops to get your coffee fix.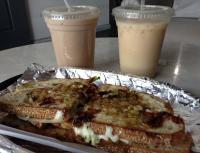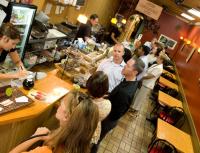 T.M. Ward - Get a glimpse of history while you grab a fresh brew! This shop which boasts the title of the oldest coffeehouse in the city has been roasting coffee beans for customers and corporate clients since 1869. Besides dozens of flavors of amazing coffee, you will also find teas, roasted nuts, dried fruits and chocolate-covered goodies that could make the perfect souvenir.
Harvest Table - Prefer your latte dairy-free with natural sweetener? Stop by Harvest Table, a local staple specializing in fresh, healthy fare that, according to the New York Times, "calls to mind a just-picked bounty." With options like soy milk and agave/honey sweetener, Harvest Table caters to discriminating palates. For a sweet treat, try the Dirty Chai, a chai latte with a shot of espresso.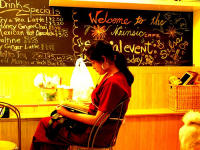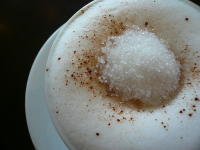 Black Swan Espresso - Great coffee starts with great beans. We are proud to feature both Intelligentsia and Propeller beans in our café and pastries from Dough donuts and Balthazar bakery. We prepare the full range of classic espresso drinks, as well as Aeropress, or Kalita on demand – made by hand! Come enjoy cold-brew and drip at Newark's specialty coffee shop. Taste the difference!
Intrinsic Café - If one cup is never enough, sit for a spell at Intrinsic, a cozy casual café in the heart of Newark's University hub that offers bottomless coffee for $5. When the weather is nice, enjoy your coffee with their assortment of hookah in a private outside seating area. Free wifi and inexpensive lunch options make this the perfect place for budget-minded travelers.
Teixeira Bakery - The Ironbound section of Newark is heavily populated with Portuguese nationals who know good coffee, so it follows that its Portuguese cafes are second to none. Visit Teixeira for a shot of their bold espresso, which goes well with either a toasted Portuguese roll with butter or their pasteis de nata (Portuguese egg custard), well known for being the best in the area.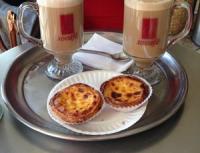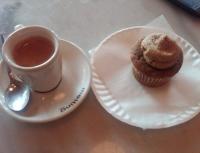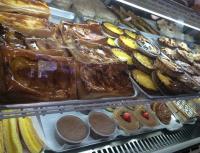 Blueprint Cafe Lounge - The star of Blueprint Café will be their coffees featuring homemade syrups and locally-sourced Kobrick beans. The restaurant will focus on alternative brewing methods including a cold drip tower, a process that consumes three hours but creates some of the purest flavors. Deluxe donuts will be featured at the café in the a.m., and everything they serve will be locally sourced and made in-house.
Zaro's Family Bakery - New eateries continue to upgrade Newark Penn, and Zaro's is no exception. A great place to grab a hot cup of Lavazaa coffee and a warm bagel in between trains, their selection of specialty baked goods will make your mouth water while you wait. On your way to visit friends? Pick up some Black and White Cookies as a host/hostess gift.
Pão de Terra Bakery - For a sampling of local flavor, visit this Portuguese bakery for a galão, a traditional Portuguese coffee served in a tall glass with ¾ foamed milk and ¼ espresso. You won't be able to resist the large selection of fresh pastries, like bolinho de bacalhao (a codfish croquette), pão de água (water bread), pão com chouriço (bread stuffed with Portuguese sausage) and tosta mista (a ham and cheese melt).