Rooftop Bars in Newark, NJ
The Skylab
Wednesday and Thursday 4:30 p.m. to 10:30 p.m.
Friday and Saturday 4:30 p.m. to midnight
Happy Hour 5 to 7 p.m.
810 Broad Street
On the top floor of the 12-story Indigo Hotel in downtown Newark, you can enjoy expansive views of the bustling city and sip on a happy hour cocktail at the bar and lounge. Dubbed the Skylab, clearly the highest situated bar in downtown, the venue has a definite grown-up and sexy vibe for visiting jetsetters or locals looking for a cool night out on the town.
Pleasant warm nights in Newark mean a chance to paint the town red and enjoy drinks at one of the city's hip venues. Happy hour abounds all over the many neighborhood watering holes, but we picked out a few notable spots that have special drink prices, delicious food on deck and outside seating. You can partake in some serious people watching, track the continuing revival of Newark's downtown and enjoy the beautiful weather.
Elegant, cushioned chairs and couches beckon on the open-air balcony. Inside, trendy Edison light bulbs and dramatic black curtains frame the scene. On warm nights, the transparent garage-style doors are retracted so people can enjoy the weather.
Bar goers can partake of cocktails, spirits and wine at the bar. They can also tuck into the menu, which mirrors the meals offered in the first-floor restaurant, Alva. On the menu are bruschetta, burgers, wraps, and decadent desserts such as hot blueberry crisp with ice cream.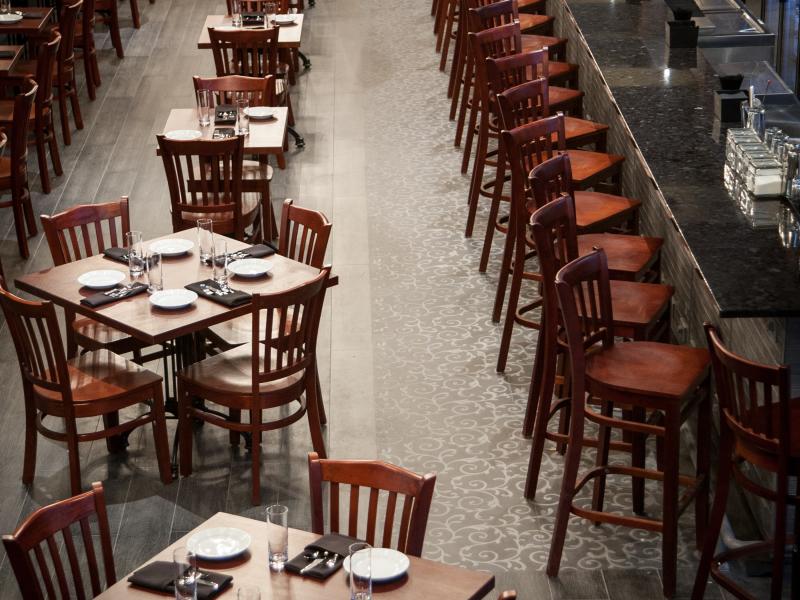 Borders Tex-Mex Cantina
Monday to Thursday 11:00 am to 12 am
Friday and Saturday 11:00 am to 2 am
Sunday 11:00 am to 12 am
1034 McCarter Hwy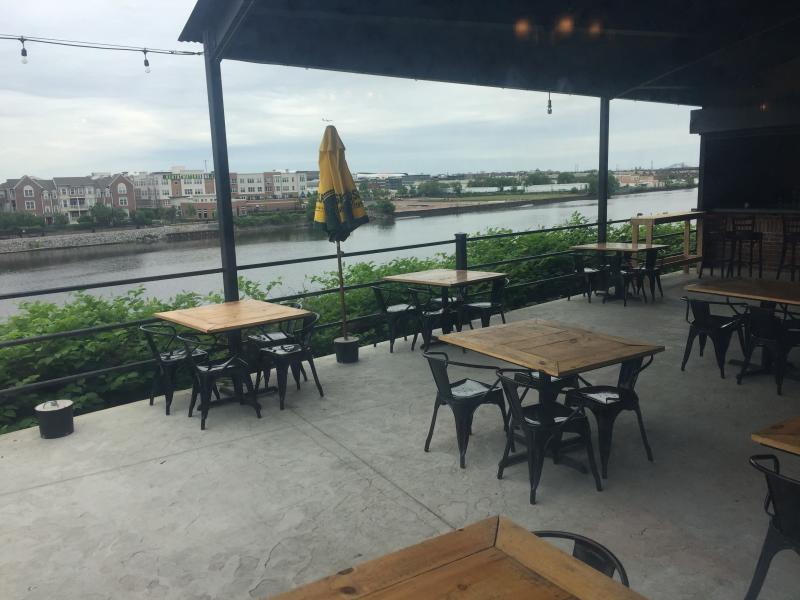 The newest restaurant and bar to hug the shoreline of the mighty Passaic Rive, has views of the waterway from inside the building, which has expansive windows, and from the patio dining area that opens each the season.
Borders is a tex-Mex Restaurant, Sports Bar & Catering where there are no BORDERS for fun, delicious drinks and amazing food! With two dining rooms, two sport bars, private rooms for parties, banquet hall for weddings; Borders is definitely the place to be.
New Jersey Performing Arts Center (NJPAC)
Lunch, Monday to Friday 11:30 a.m. to 3 p.m.
Happy Hour, Monday to Friday 4 p.m. to 7 p.m.
Dinner, Monday to Thursday until 9 p.m. | Friday until 11 p.m.
Saturdays and Sundays Dining in Conjunction with Performances
1 Center Street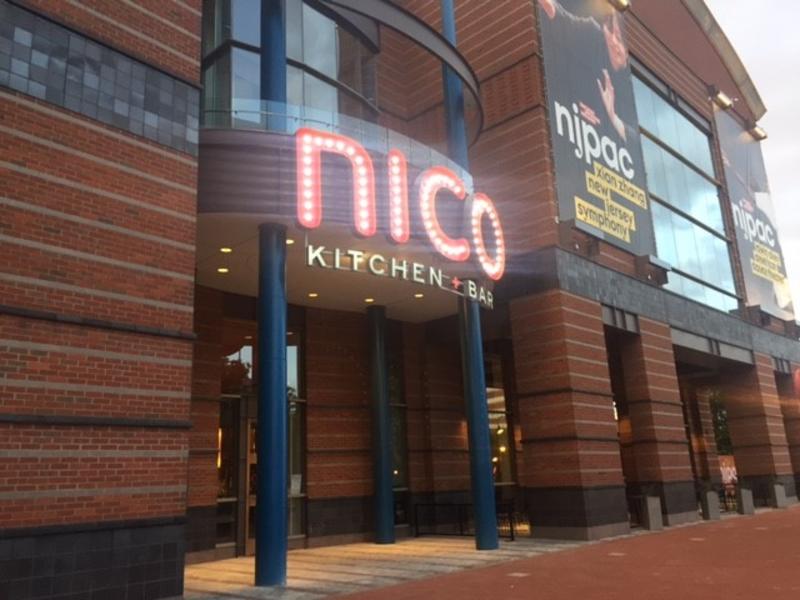 Photo credits: Sharin Adarlo
The New Jersey Performing Arts Center (NJPAC) is a beautiful, elegant concert venue that overlooks its own slice of pretty green space and nearby Military Park. NICO Kitchen + Bar, which is located at NJPAC, is the perfect place to unwind after work or to eat and drink before a concert. The restaurant has tall ceilings, stylish banquet seating and a long bar that becomes the place to be seen during event nights. The restaurant has ample outdoor patio seating, with a wide-angle view of the incoming theater crowd or the free summer concerts that NJPAC sponsors.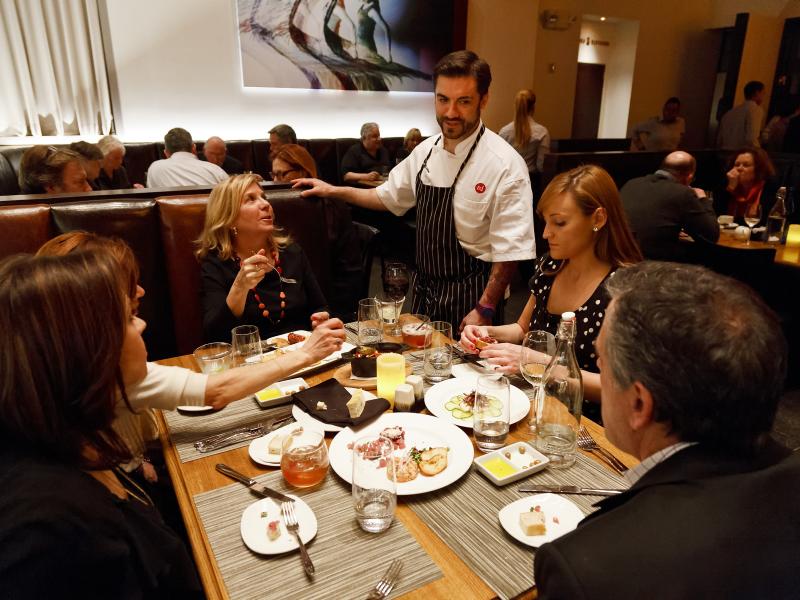 The bar serves an extensive wine list and a bevy of signature cocktails, such as homemade sangria, and its own version of the Moscow Mule, topped with rosemary and cranberries. The bar menu offers revelatory items such as the pea and goat cheese panna cotta, skate cakes and grilled branzino.
---
Newark Bound It's all about Newark. Flip through the glossy for an in-depth look at Newark's world-class attractions, endless dining ... options, upscale and discount shopping, accommodations, and more. NewarkBound explores and reports on the highlights, trends, celebrities ... , humor, history and perspective that reflect life in and around New Jersey's largest city.