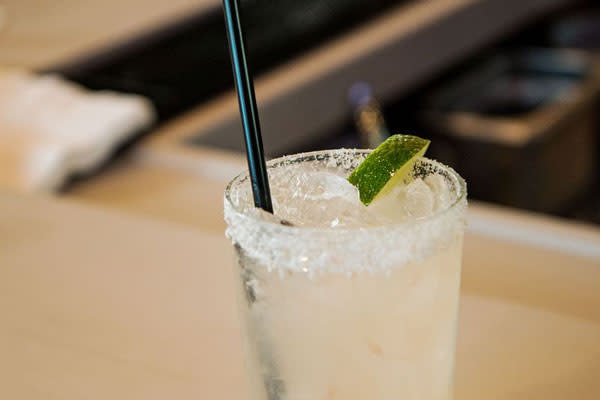 Cinco De Mayo in Newark
In case this fact has eluded you thus far, NJ's largest city is a true melting pot of culture and ethnicities. The Ironbound is loaded with diverse restaurants, shops that sell seemingly random goods (which actually make sense, once you get to know it), and old-country European coffee shops and bakeries populated with customers speaking a variety of languages line Ferry Street.  It's all energizing and feels like visiting another country every time I walk around.  In anticipation of Cinco de Mayo, let's take a culinary tour of authentic Mexican eateries and venture away from the nachos. Vamos!
If your experience with Mexican food is limited to nachos, burritos, and fajitas, or worse: the Chalupa Supreme ® (or anything from Taco Bell), it's time to expand your horizons! By adding the following to your vocabulary when ordering Mexican fare, you just might transform your dining experience: Chilaquiles, (typically breakfast nachos topped with an egg, also served for lunch/dinner topped with choice of meat); Torta (Mexican sandwiches served with beans, mayonnaise, avocado, jalapeno pepper, tomatoes & onions), and Mole (pronounced 'mol-eh'), a rich sauce popular in Mexican cooking consisting of around 20 or so ingredients, including one or more varieties of chili peppers). These are just a few of the typical dishes that have taken the back seat to the Americanized dishes we have learned to accept.  Of course, always order guac, and if you still prefer the tried and true, you will find a variety of outstanding burritos and fajitas on the menu at the restos noted below. And of course for the gringitos – kids' menus are available.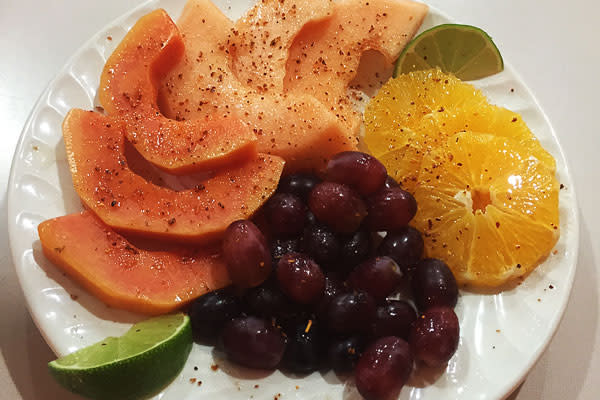 As for liquid sunshine, aka margaritas, to accompany these potentially spicy dishes, truth be told, in Newark, you can find fantastic Mexican food, and you can drink terrific margaritas, but it's quite challenging to find them served in the same location.  Most of the Mexican joints are super authentic and that seems to go hand-in-hand with 'BYO'  (So technically you can have your Mexican and margaritas too, and they will always be prepared to your liking).  Fret not, we have you covered whether you prefer to drink or dine Mexican.
Note: These are not cookie cutter nor aesthetically designed spots.  These are no-frills, come as you are to enjoy the food and your company, not the ambience, which actually adds to the experience.  The food and the people are so authentic, you might need a translator, and you may actually think twice about drinking the water…don't,  it's fine!
Agave Mexican Restaurant, 118 Pacific St: Open since April 2012, the menu of this neighborhood find is influenced by the owners' hometown of Puebla. Dishes are made to order, so be prepared for extreme freshness, and munch on homemade chips and salsa while you wait.  Choose from a variety of toppings for tacos, 4 per order, served in corn tortillas topped with onions and cilantro with a side of limes and hot sauce), or any of their house specialties including chilaquiles, huaraches, or to get a variety of flavors, try the Plato Mixto complete with piece of cecina (salted steak), carne enchilada (spicy pork), chicken breast, nopal (cactus) and a small cube of grilled cheese.  Dine in, take-out or call for delivery in. Closed on Tuesdays.
If you have ever walked on Ferry Street you may have walked right past this family owned gem, even though it has been in the center of it all since the turn of the 21st Century (2000 for those having trouble). The unassuming Mi Pequeño Mexico, at 81 Ferry Street is a five-minute walk from Penn Station.
The extensive menu includes tacos topped with the standard chicken, fish, or pork, as well as items that are a little out of the ordinary ie beef tongue or steamed goat (the latter is only available on weekends).
Daily specials round out a variety of seafood and meat options that are on the menu, including classic dishes such as chuletas (pork chops) and Chicken Mole Poblano.
For another authentic experience, visit the recently opened Tacqueria Morelos, 309 Lafayette Street, corner of Jackson. The family owned and operated café is open Tuesday – Sunday, for breakfast, lunch and dinner.  Easy to miss, a delight to find.
The currently limited menu is loaded with creative combinations of burritos, tacos and Tortas, stuffed with the typical chicken, pork or beef, to the more unusual pork ear or beef tongue. Everything is homemade from the tortillas to the fantastic sauces.   A refreshing alternative for dessert is the "Spiced Fruit" – a generous serving of fresh fruit, sprinkled with lime juice, and spices.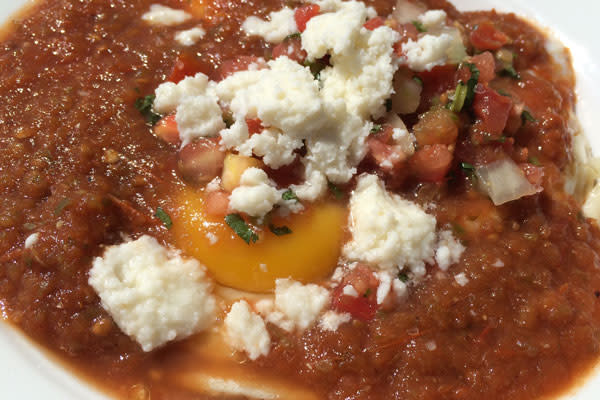 A good margarita is easy to swallow, so while indulging, do yourself and everyone around you a favor and keep in mind the old adage (or cheesy t-shirt seen on Spring Break): one tequila, two tequila, three tequila, floor!  However, if you do overdo it, have a designated driver, or Uber /cab it to your destination.
Hells Kitchen, 150 Lafayette Street, has a burst of devilish fun they like to call: Dia de los Muertos, a perfect blend of Cabo Wabo reposado, chili pepper and lime served in a typical festive margarita glass.  Salted or not, these hit the spot.   For a full-on Mexican theme night in Hell, check out Taco Tuesdays.
Edison Ale House 51 Edison Place, across the street from PruCenter puts an unusual spin (and ingredient) into their Margarita glass, making theirs the Ferrari of them all. In addition to the basic recipe, the Italian Margarita includes OJ and a shot of Amaretto.  Fortunately a little too sweet to have more than one, but definitely worth the try!
---
Alyson Nash is a Luxury Travel Advisor and Event Planner based and residing in Newark since 2001.