Comfort Food
To warm you on a wintry night
Despite the blustery cold, winter in Newark can be a beautiful experience with the bright lights at Prudential Center and the festive concerts that fill the New Jersey Performing Arts Center. Between exciting events and shopping in downtown Newark, fuel up on delicious comfort food at the city's numerous restaurants and cafes. This list highlights our favorite comfort meals from some of Newark's most notable eateries.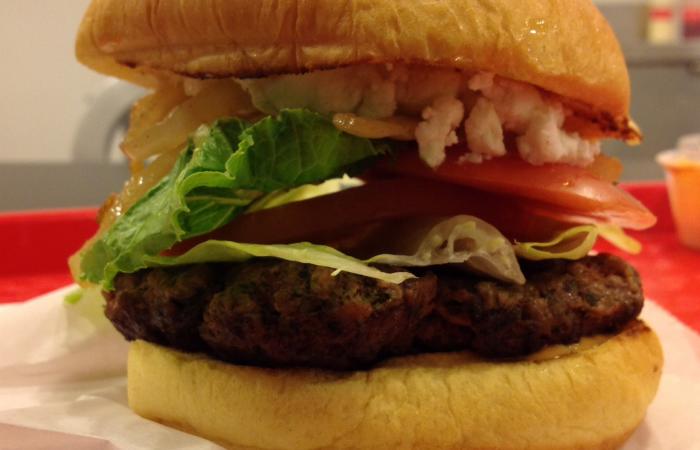 Everything at this popular burger joint is great. The Indian-inspired menu has drool-worthy items such as juicy beef and lamb burgers made from premium Pat LaFrieda meat. There is a remarkable juicy chicken burger flecked with cilantro. The menu also has samosas, hot wings, other snacks and desserts such as cookies and sweet parathas filled with gooey Nutella and honey. But this writer's favorite is the freshly fried sweet potato tots -- better than regular tater tots because of the sweet potato flavor. Eat with a burger or alone. Wash it down with a mango lassi. This side order is sure to please.
There will inevitably be a long line when you show up at this Newark fixture, widely known as the best Portuguese bakery among locals. But the treats are worth the wait. Order a cup of espresso or a hot cocoa for those blustery cold days. The long glass cases display an array of delicious items, from fancy cookies to delicious chocolate croissants.

Back shelves hold freshly baked artisan bread. But you really come here for the bakery's pastel de nata, sweet egg custards with a flaky pastry shell. The tops have been caramelized. The taste has the right touch of melt-in-your-mouth sweetness and a slight hint of saltiness. Order a dozen and a cup of coffee. The true danger is sitting at one of the bakery's café tables and eating a whole box in one sitting.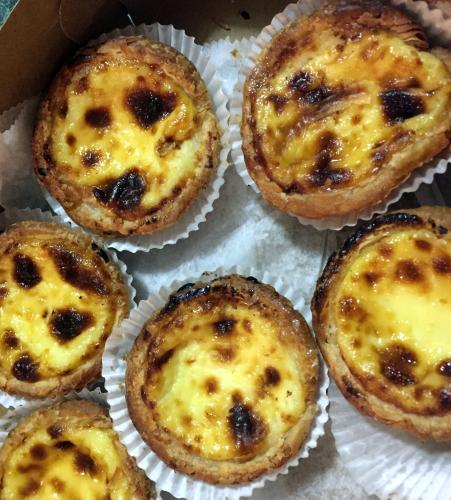 This modest tavern/restaurant looks unassuming but the place, which specializes in tapas, packs a lot of flavor. From the menu, we recommend anything octopus, the acorn-fed Iberian jamon, the tuna empanadas, broiled scallops and the sirloin steak sliders with machego cheese. But the jewel of the menu is paella, the house special. More than enough for two, the cast iron pan brims with delicious flavors from the sea. Lobster, shrimp, scallops, clams, chicken and chorizo are nestled in a bed of moist saffron rice. It's addictive and yes, comforting! Finish the meal with dessert and the excellent cappuccino made at the bar.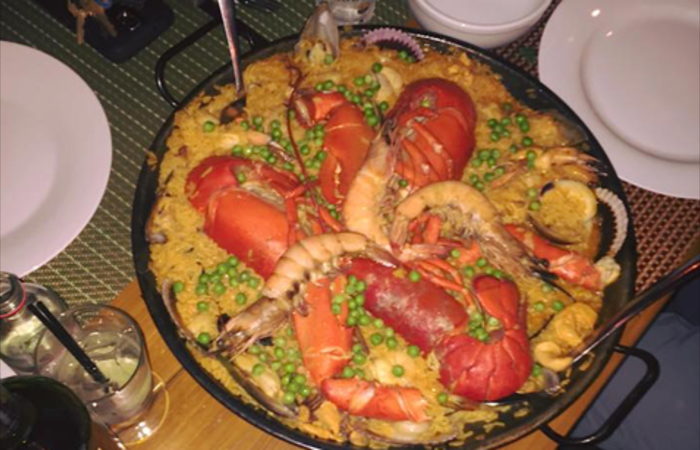 This new kid on the block on Halsey Street's restaurant row specializes in fresh, healthy Jamaican-inspired food that caters to every dietary requirement from carnivores to vegans and everything in between. The café has a wide variety of smoothies, drinks, juices and elixirs. Favorites are the milkless milkshake (raw almonds, dates, cinnamon, vanilla) and the sorrel drink (hibiscus, clove, ginger). The menu features inventive quick bites like black-eyed pea hummus and Jamaican patties, fresh salads, sandwiches and pastries. Our favorite for a warm and comforting meal is the café's delicious and filling jerk chicken panini, composed of spicy moist chicken, avocado and plantains on pressed ciabatta bread. Wow! Eat it with a side of plantain chips and golden goddess kombucha and you are ready to brave the cold!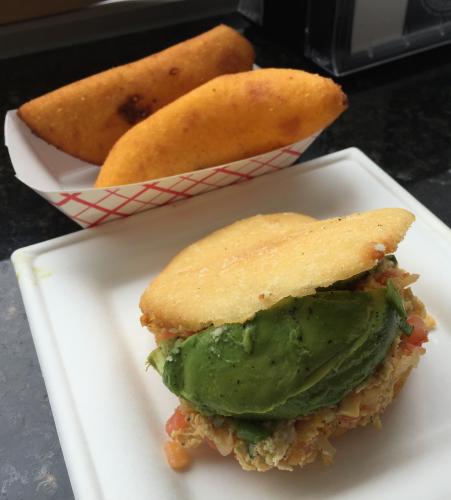 Located near the campuses of New Jersey Institute of Technology and Rutgers University – Newark, this hip new eatery specializes in Venezuelan street food. Keeping it authentic, the burgers are piled high with juicy beef patties, ham, bacon, a fried egg, avocado, corn, cheddar slices, crunchy potato sticks, lettuce, tomato, onion and ketchup. Phew! They have a wide selection of hot dogs, which also boast many toppings. There are empanadas and arepas too.
All are expertly cooked. Our favorite comfort meal is the eatery's standout perico arepa: scrambled eggs, green onions, and tomatoes stuffed into a crunchy corn shell. It's like a fancy morning breakfast sandwich but better. Round off the meal with fries and soda. Yum!
---
NewakBound: It's all about Newark. Flip through the glossy for an in-depth look at Newark's world-class attractions, endless dining options, upscale and discount shopping, accommodations, and more. NewarkBound explores and reports on the highlights, trends, celebrities, humor, history and perspective that reflect life in and around New Jersey's largest city.
Story & Photos By: Sharon Adarlo