Dining Al Fresco
There's something about dining outdoors that can take an otherwise average meal and turn it into a truly magical moment. And now that it's officially Al Fresco season, why not take advantage of the wealth of outdoor eating options, both new and classic, all over the city. Whether you're in the mood for after work cocktails on a secluded patio, or peak people-watching over brunch on a busy sidewalk, here are 15 places, organized by cuisine, that are perfect for eating outside in Destination Newark.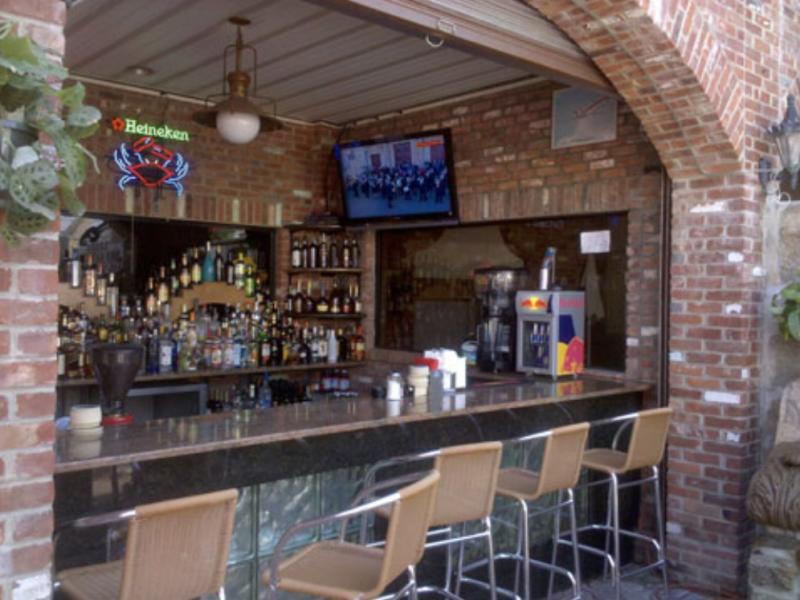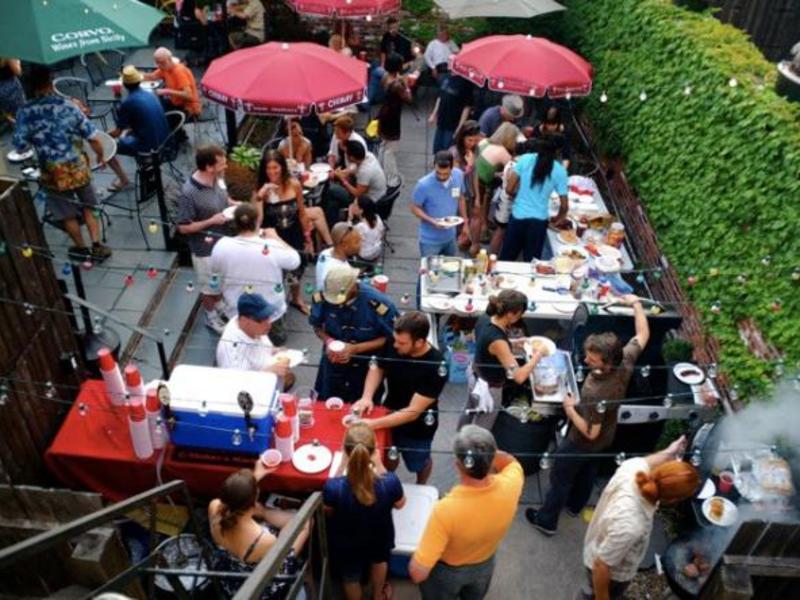 American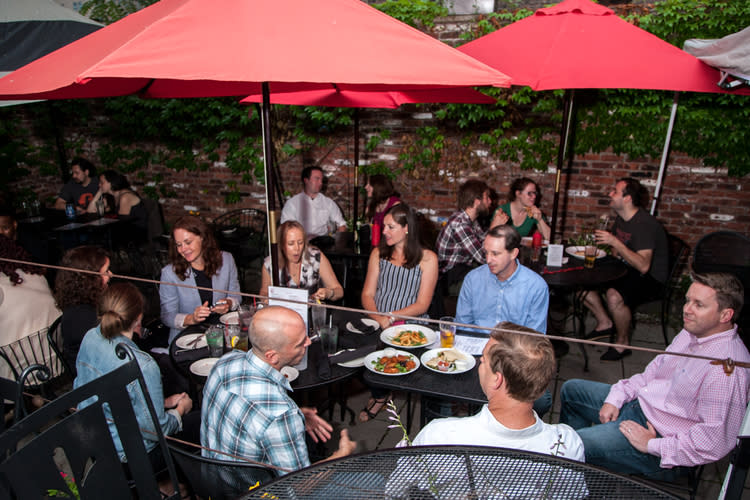 27 Mix, 27 Halsey Street – This well-loved space is a chic and casual dining option downtown. Spend happy hour on the enclosed outside patio which is open during warmer months and on certain days, features live music.
Hell's Kitchen, 150 Lafayette Street - Located in the Ironbound section of Newark, this eclectic lounge has outside seating during the summer and a variety of craft beers, cocktails and appetizers to enjoy. 
Burger Bound, 62 Van Buren Street - Dine al fresco on the back patio of Burger Bound, a modern burger joint in the Ironbound section of Newark that features a full bar and handcrafted organic burgers.
Burger Walla, 47 Halsey Street – Located on the bustling and burgeoning Halsey, Burger Walla blends your favorite American classics with Indian culture. This gem truly earns its name as a "WALLA": salesperson or a vendor – a specialist. The warm months always you to take advantage of the secret patio.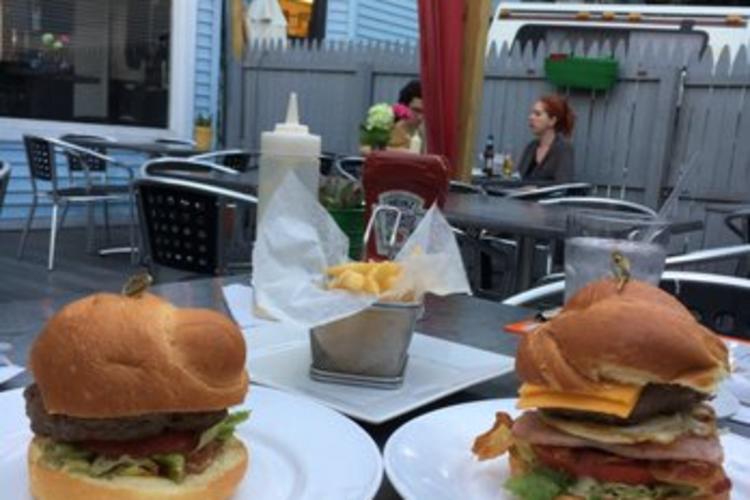 Portuguese/Spanish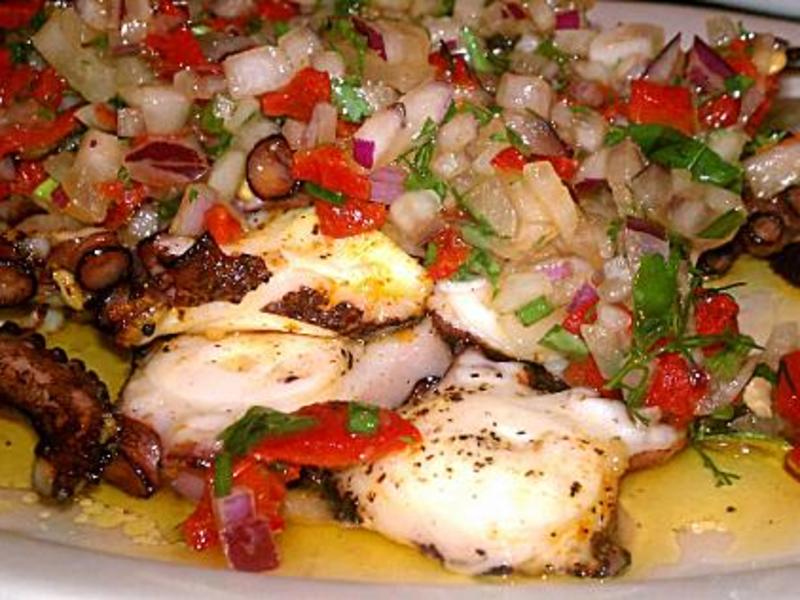 Sagres Sagres Bar and Grill, 44 Prospect Street – If you're having a seafood and sangria craving, Sagres is the perfect choice. They offer plenty of outside seating on warm weather days plus generous portions of shrimp, crab legs, salmon and lobster.
Allegro Seafood Grill, 58 Kossuth Street - You'll be transported to an international destination when you enter the outdoor patio at Allegro, which is decorated with bamboos, palm trees and an amazing waterfall.
Mompou, 77 Ferry Street - An upscale bistro in the heart of the Ironbound, Mompou boasts an elegant back terrace that works well for a secret rendezvous. Sample tasty Portuguese tapas and drinks and be sure to order the Tres Leche for dessert.
Iberia Tavern and Patio, 80-84 Ferry Street - Enjoy superior Portuguese and Spanish cuisine on Iberia's Outdoor Patio, located just outside of the Tavern Restaurant. This spacious outside area has a full bar and TV's for watching big sporting events.
Adega Grill, 130-132 Ferry Street - Adega means wine cellar in Portuguese, so on the next beautiful day, why not order a crisp rose from Adega's extensive wine list while seated at one of their sidewalk tables?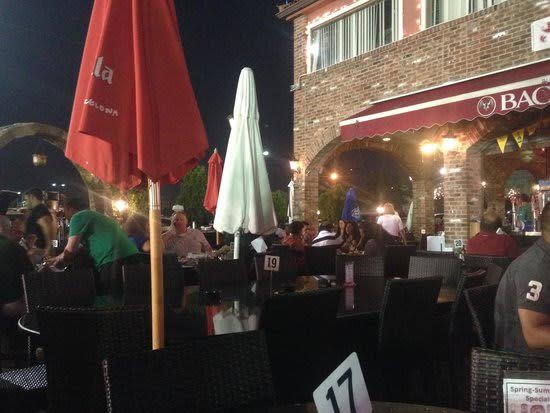 Japanese/Fusion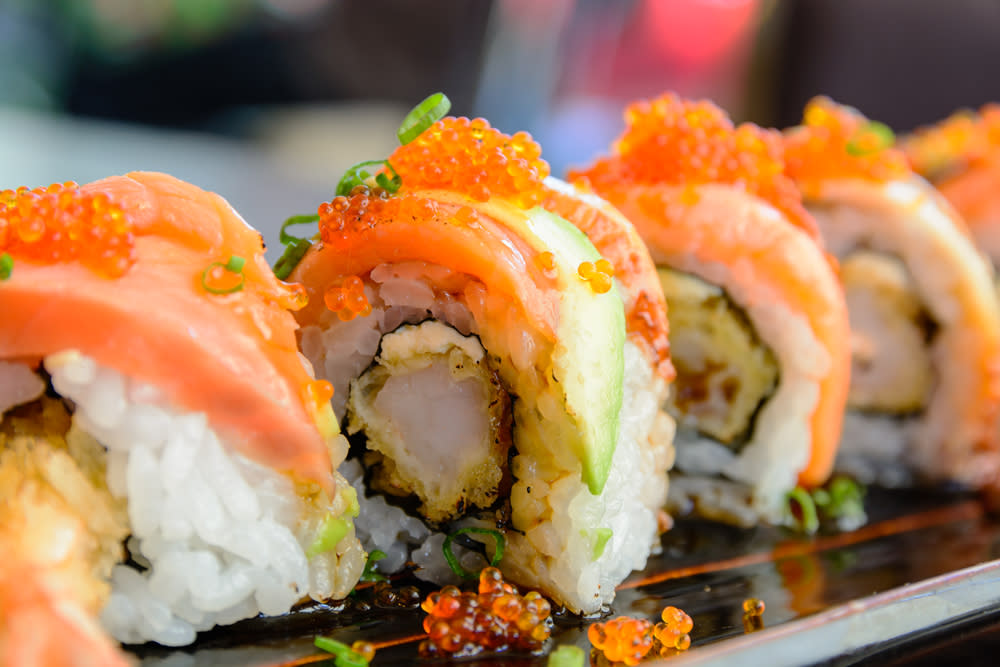 Manu's Tapas Bar & Sushi Lounge, 90 Ferry Street - Sidewalk seating at this Ironbound establishment makes it the perfect place to take a date. Manu's menu features a satisfying combo of sushi rolls and Brazilian-inspired tapas.
Nizi Sushi, 28 Central Avenue - Head to the terrace at Nizi Sushi to explore a variety of delicious Asian dining options from fresh fish to hot entrees. Nizi has a variety of sake and spirits to be enjoyed in its outdoor courtyard. 
Healthy/Vegetarian
The Green Chicpea, 59 Halsey Street - This busy lunchtime spot has some of Newark's best Middle Eastern fare, from shwarma to tabbouleh to falafel. Get there early to grab one of the few outside tables and enjoy your lunch hour in the sun.
Blueprint Cafe Lounge, 369 Raymond Blvd - Keep it light and healthy with he finest food and drink. Blueprint Cafe is proud to feature artifacts excavated from NJ throughout the years both throughout the interior and front patio. This place is 100% Newark certified.